Yesterday I shared my fondness of yard sales.
Spring is already my favorite time of year.
When you add the bonus of yard sale season beginning, well, that just sends it over the edge!
I actually found 1 this weekend along with the annual White Elephant sale at the Episcopal church on the square.
I had some luck.
Don't be jealous.
Just keep your eyes peeled for the next yard sale!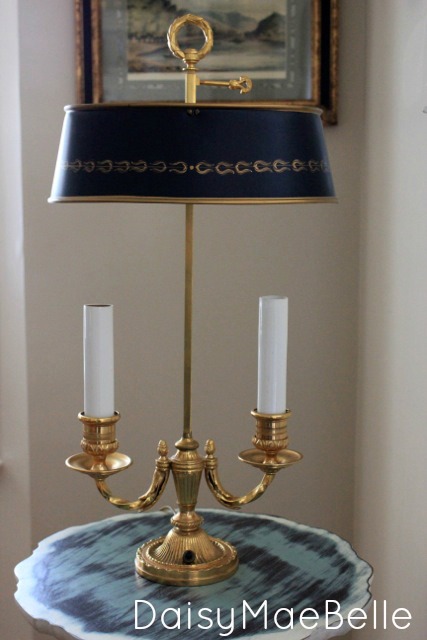 This beauty is being saved for my bedroom makeover.
Our master bedroom has been the catch-all room for years.  If it doesn't have a home, it ends up in our room.  That's why we now have a lime green circle chair from Target in our room.  It is not because we like it, but because our oldest daughter moved it out of her room, did not know what to do with it, so moved it into our room.  And, there it sits.
I have given our room half-hearted makeovers here and there.  Trying to tweak what we have.  Not really caring for the mismatched furniture that we have acquired here and there.  It is all so haphazard.  There has never been a real plan.
All of that is going to change this year.
And, this lamp will be a part of the grand transformation!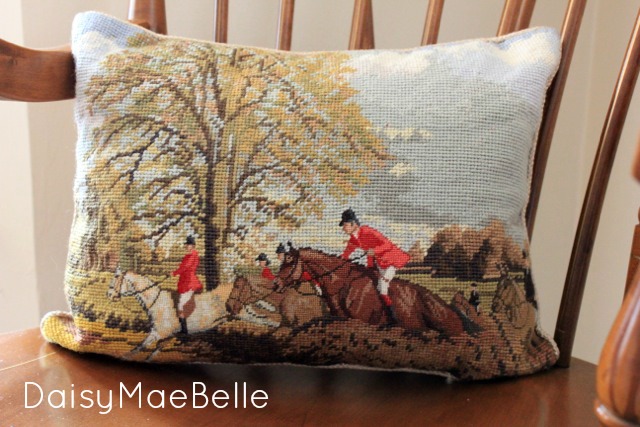 This will also find a home in our transformed bedroom.
Yes, that is a needlepoint pillow that is in perfect condition.  I paid $3 for it!
When my youngest saw it, she said, "Oh!  It is just like pointillism!"  She has an amazing art teacher.
I could not resist a few brass treasures for my dining room.
Love the birds!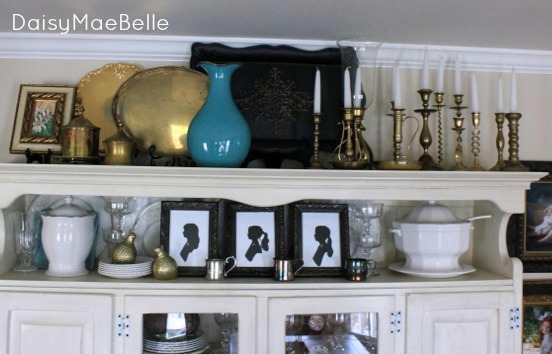 My hutch is sporting quite a bit of brass.
I just love the look of it.
My candlestick and tray collection continue to grow.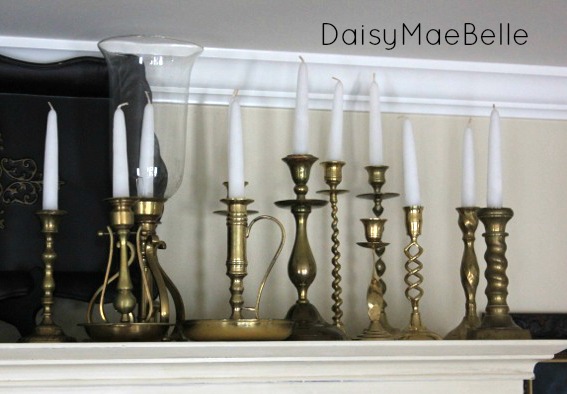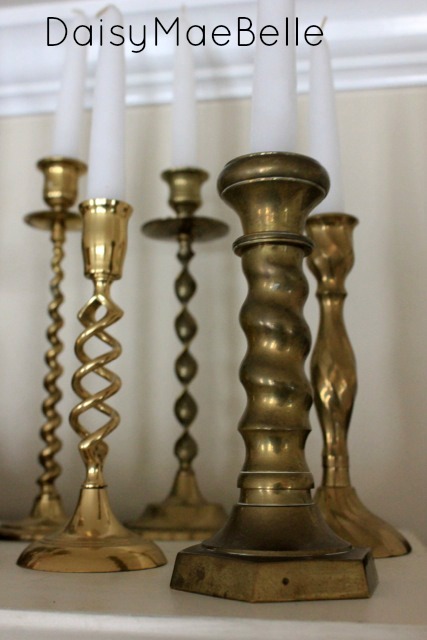 This chunky, twisty one was actually a Goodwill find this week.
I just couldn't leave him out.
This reminds me of "Jack Be Nimble" for some reason.
I think that the nursery rhyme book I read out of had him jumping over a similar candlestick.
And, last but not least, the amazing brass tray.
It will probably be a few more weeks before we see any more yard sales in my town.
The weather is supposed to be getting bad again this weekend.
Those treasures will just have to last me for a bit!
Life to the full,
Melissa
Sunday
Monday
Tuesday
Wednesday
Thursday
Friday
Saturday