As you read this post, I am on an airplane headed to Mexico!
There is a children's home located in Ensenada, Mexico that we love dearly.  We get the opportunity to go ever so often, and this weekend is one of those lucky occasions!
I will share some pictures of our trip when we get back.
And, of course, I am taking a couple of crafts to do with the girls.  Crafting is a universal language!
The home tour continues on my blog.
This is always the first sight you will see when you arrive at my house.
One sweet, lazy dog on our front porch!  I am glad that you can't smell her through your computer. . . she is in desperate need of a bath!  It has just been to cold and wet to bathe her!
Now, let me open the door and step inside!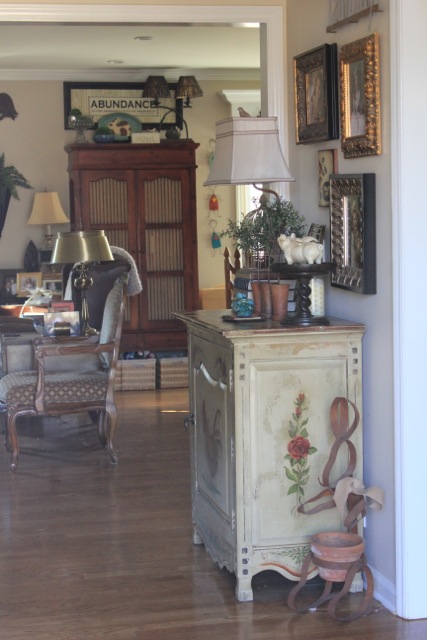 The stairs are to the left, the dining room to the right and the family room is straight ahead.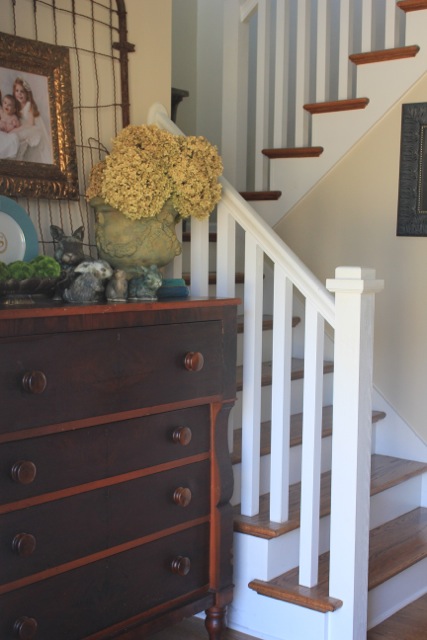 This area to the left is where the closet used to be.  I showed you more of this space a couple of days ago.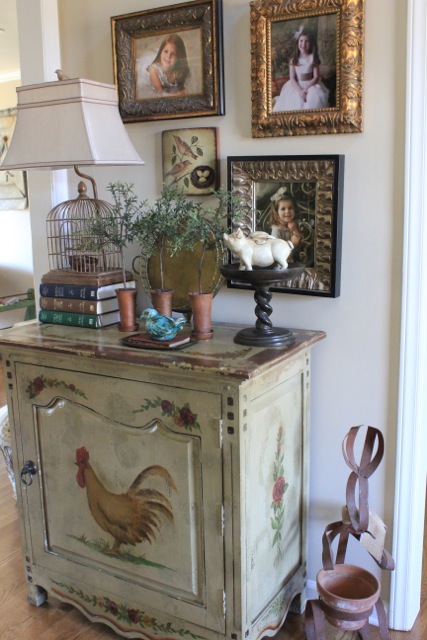 I have had the rooster piece for several years.  It has moved from kitchen to dining to foyer.  I still love it, so I just keep finding a new home for it.  The rusty bunny is needing some greenery!  Just noticed that with this picture.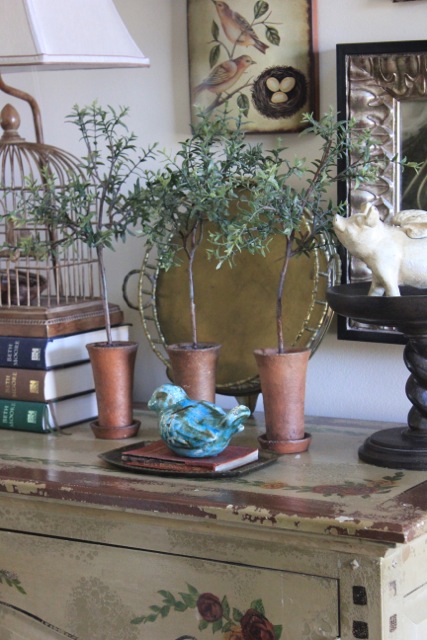 I found the brass tray at Goodwill a few weeks back.  I love the look of old brass.  The baby bird is also on a Goodwill brass tray.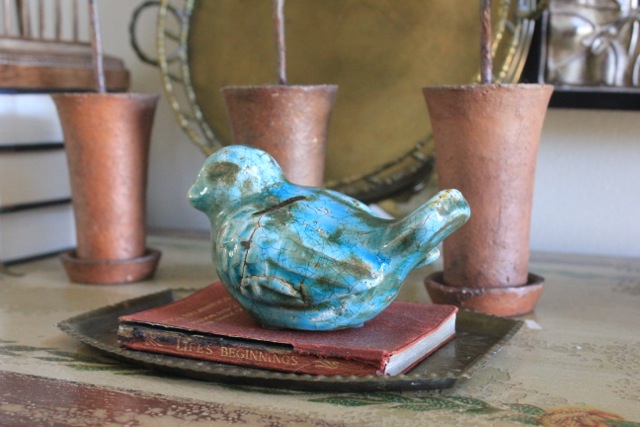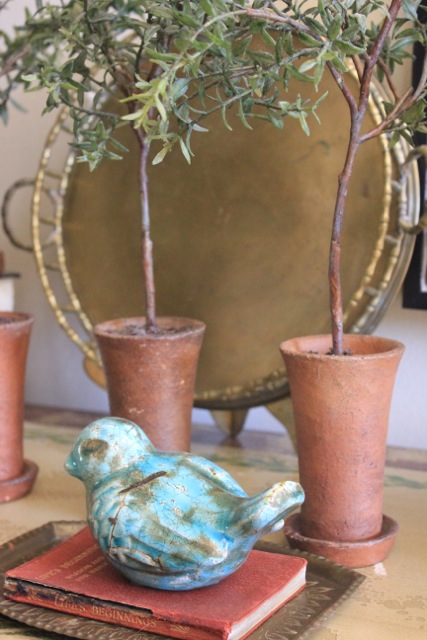 The little bird was a gift from my oldest daughter, Daisy.  She knows just what her mama likes!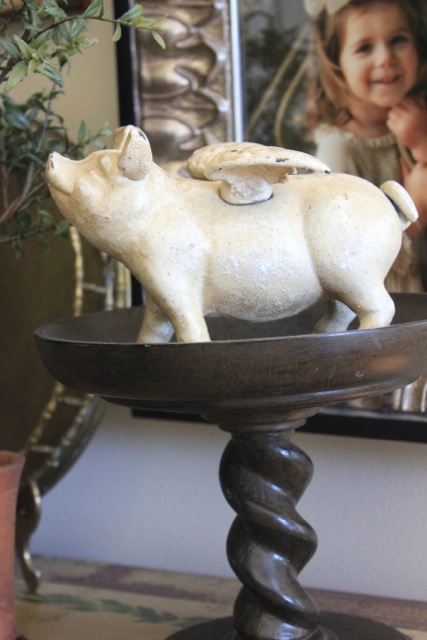 This yard sale find stand makes the perfect home for one of my flying pigs.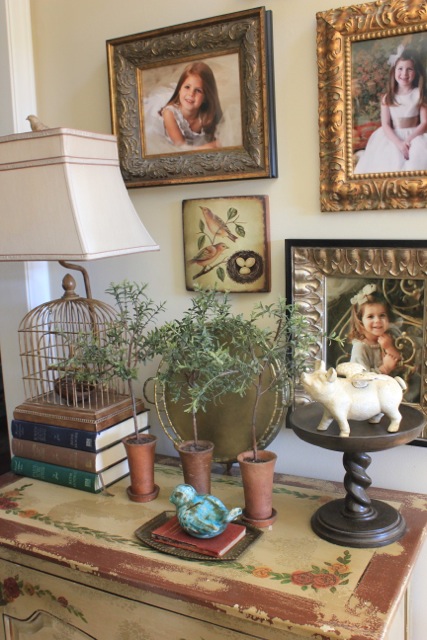 And, there you have more of my entry.
I will continue with the home tour.  I am not sure what room will appear next.  Probably, whichever room is straight the next time the lighting is good for pictures!
Life to the full,
Melissa
Sunday
Monday
Tuesday
Wednesday
Thursday
Friday
Saturday