This year, we have talked a little more with our girls about what Memorial Day is.  It is truly an overwhelming thought.  Men and women who choose to protect our nation.  Knowing the danger, knowing the risks, but loving our great country enough to put their lives on the line.  We can NEVER forget the cost of our freedom!
We did what a lot of families did.  We invited some friends for dinner and cooked out.
It was very hot here in Murfreesboro, but we had a great time!
I wanted to create a "cute" entrance to our backyard.
Here is what I came up with.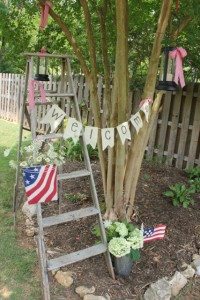 Here is how I made the banner.  I wanted to keep it neutral so I could use it for any occasion.
I made 2 patterns.  One larger and one smaller.
I cut 7 of the larger shapes out of a drop cloth, and 7 smaller shapes out of burlap.  I ironed over about 1/2″ on both of them.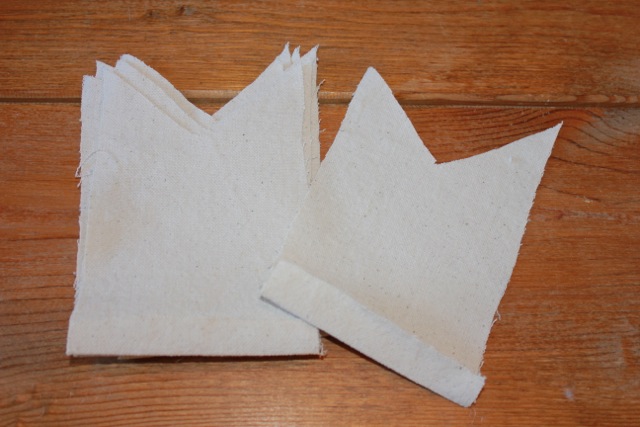 Using a Sharpie marker, I wrote each letter on each piece of the banner.  (Remember that the Sharpie will bleed through the burlap.)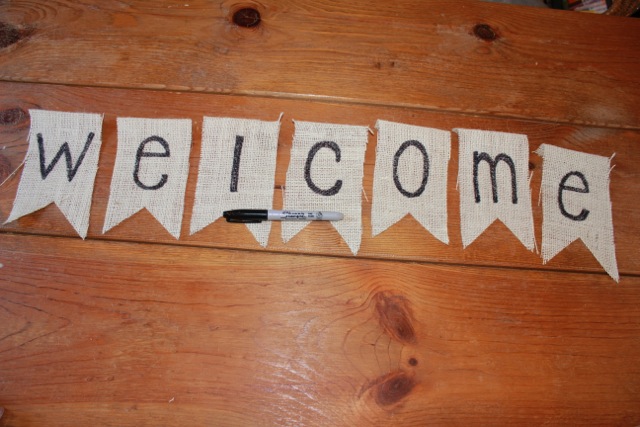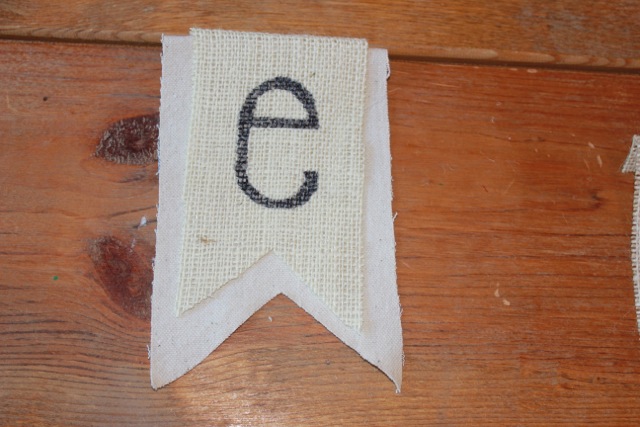 I pinned each letter onto a long piece of yarn.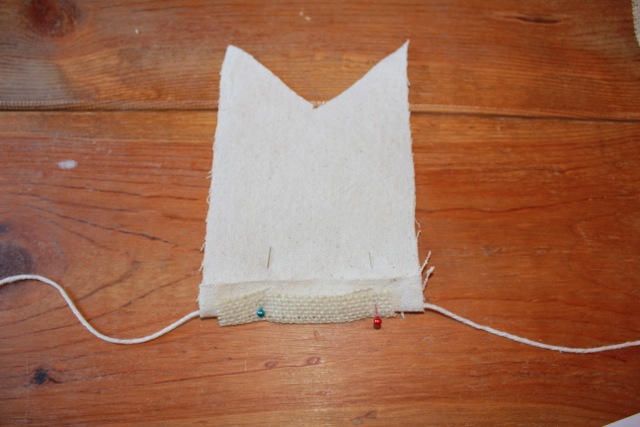 And, sewed them all down.
I also sewed the 2 pieces of fabric together.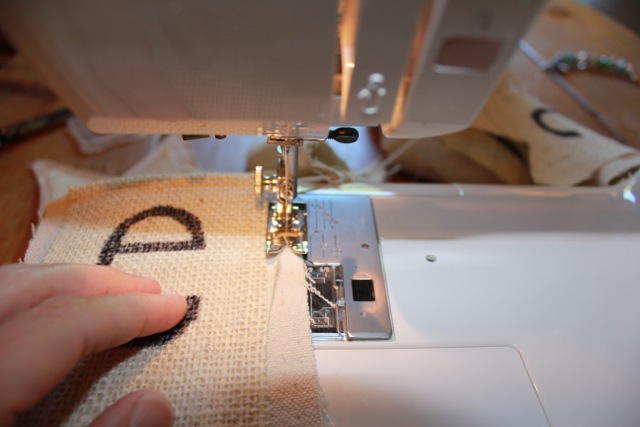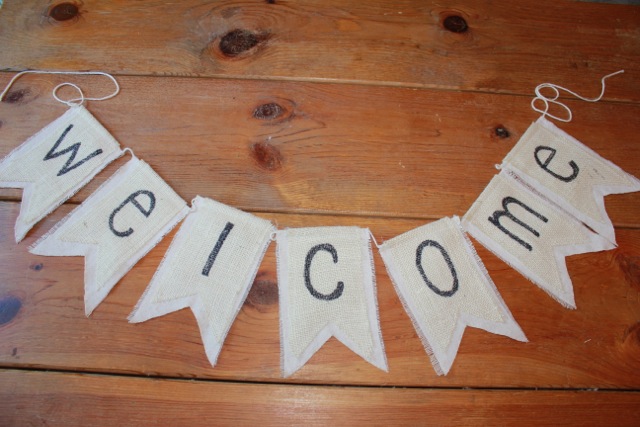 And, here she is hanging at the "entrance" to my backyard.
From my new (old) ladder!  I have been wanting one of those!  I found this one for $3 last weekend!
Pretty soon there is not going to be anything else on my "would really like to find at a yard sale" list!   (Who am I kidding. . . ?!)
I am not sure what I am going to do with it, but it came in handy for this little display.
Anna Belle and I went to an empty lot near our house and picked the Queen Anne's Lace and Daisies.  I love the look of wildflowers!
The hydrangeas are from my Annabelle bush.  You can read about it here.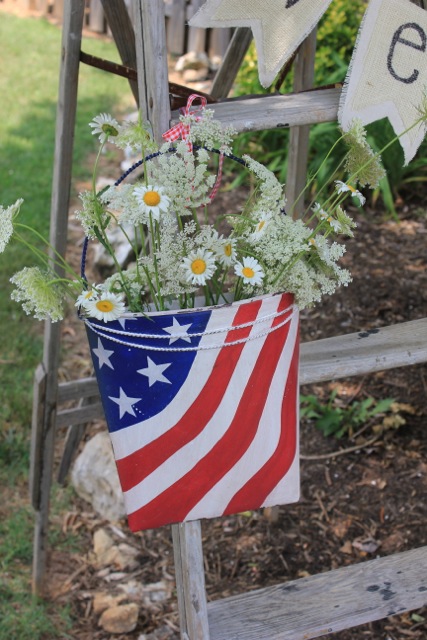 The lanterns were another yard sale find this weekend.  The set for $3!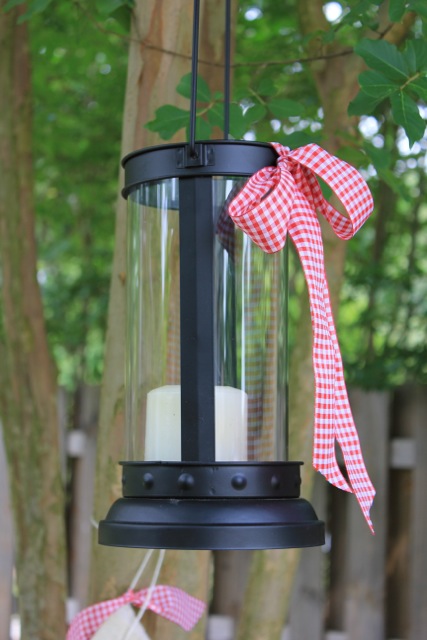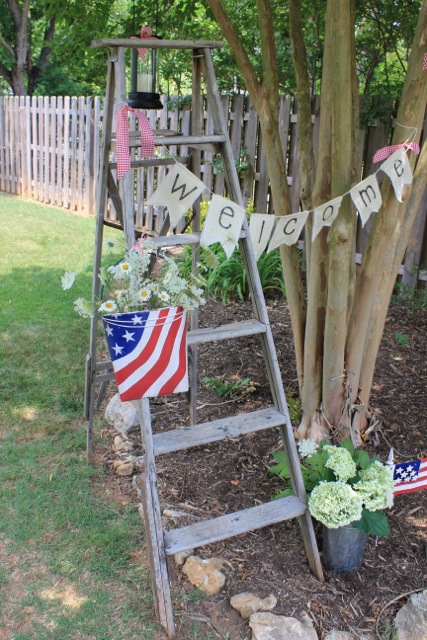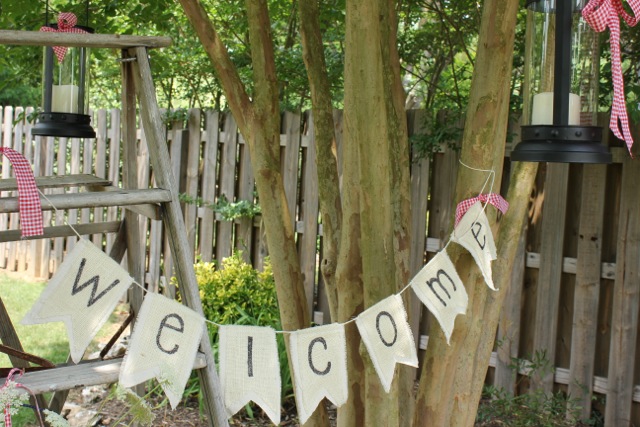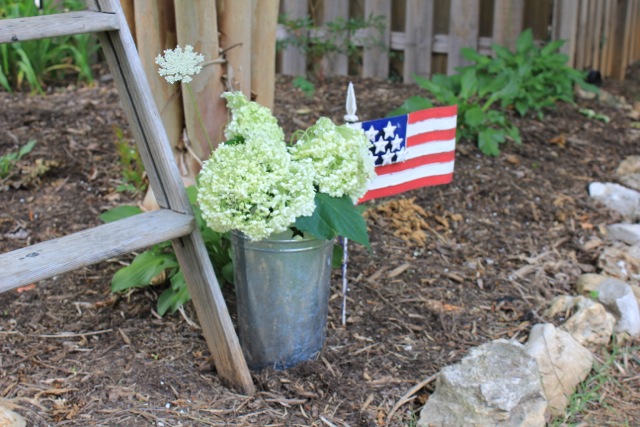 I just might have to keep this ladder to use for little displays.  She worked so well for this!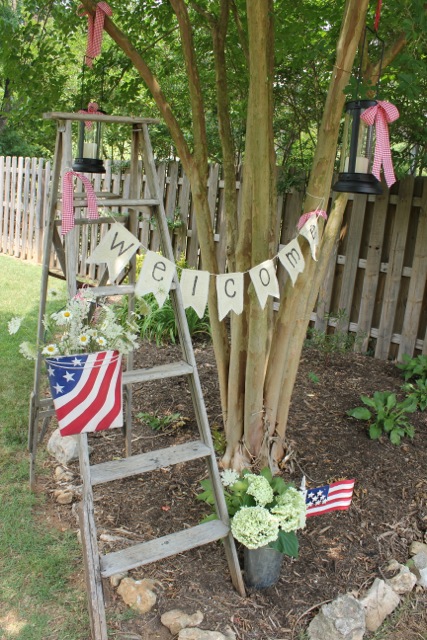 Thanks to the men and women who have given their lives for our freedom!
Life to the full to you today!