We have exciting news at our house. . .
There is a flurry of activity on our front porch.
With so much happening out there,
I decided that I should make our new guests feel welcome.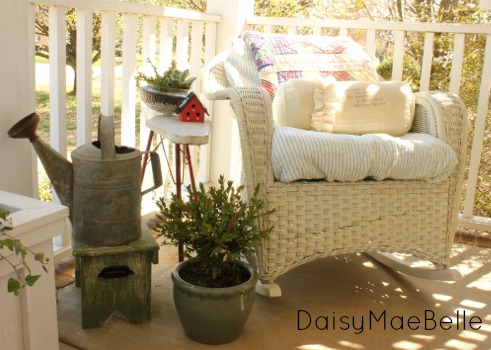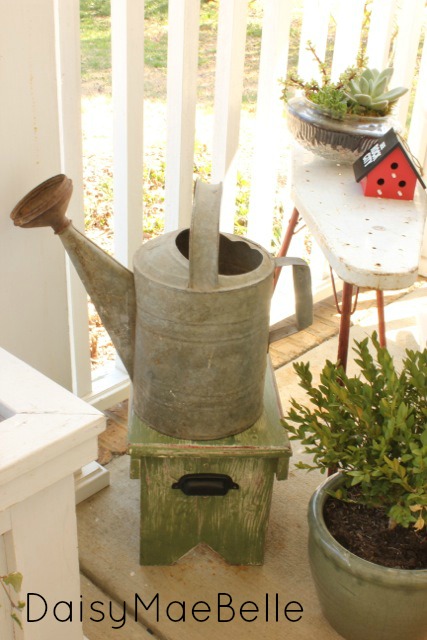 I brought out the vintage watering can,
and propped it up on my Miss Mustard Seed Milk painted bench.
I dragged out my vintage child's ironing board for a side table.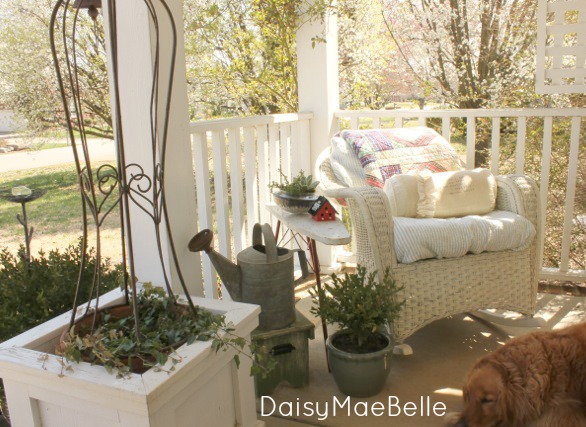 And, what says welcome better than an old quilt over the back of the wicker rocker?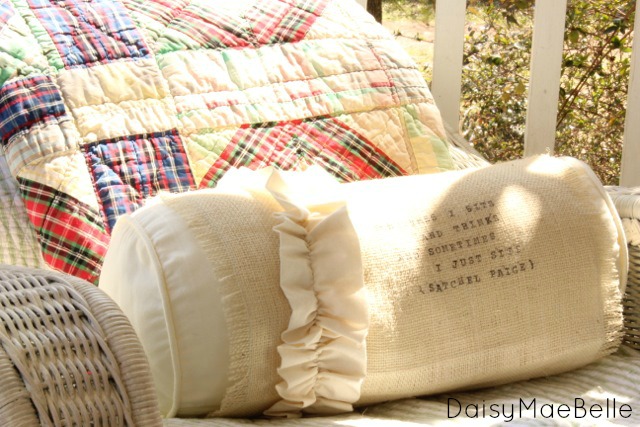 I pulled out the pillow that I made several months back with my favorite "porch" saying.
"Sometimes I sits and thinks,
And, sometimes I just sits."
-Satchel Paige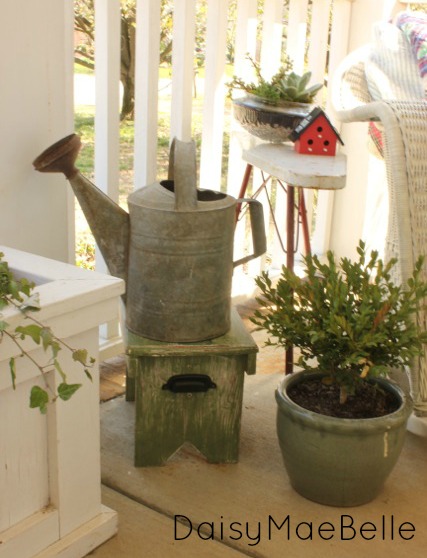 I brought out my new terrarium to add some more green to the space.
 I love the excitement of new life. . .
The energy that it brings. . .
The joy that it creates. . .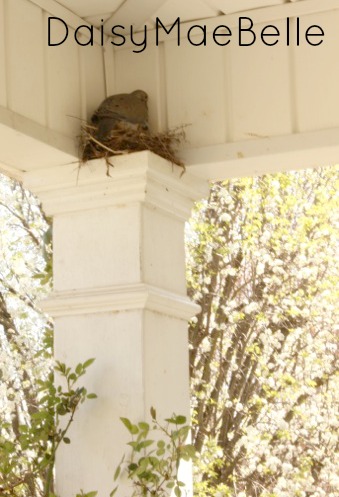 Even if it is just baby birds!
Mama has had her babies!
Let the chirping begin!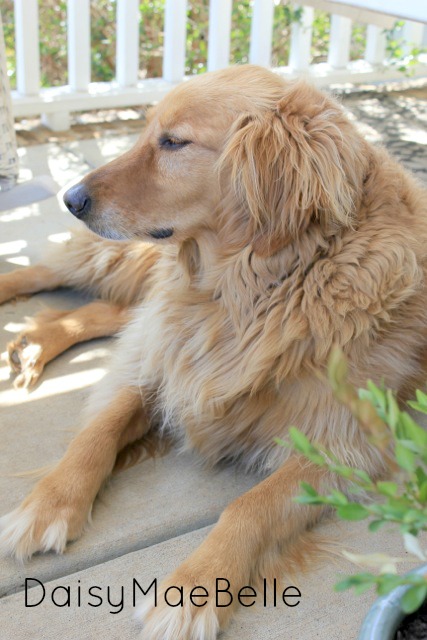 Zuzu doesn't seem to share the same enthusiasm that the rest of the family has.
I wonder if she even knows that the babies are here?!
Life to the full,
Melissa