I found another "find" on my "really-would-like-to-have-list!"
This is not an actual list – just a mental list.
And, the list keeps growing as I see so many great ideas from so many talented people out there in blog-land!
I can now scratch off the vintage birdcage!
I found this fabulous find for $60.  Probably a little more than what I would usually pay, but it has been on my list for many years (ok, not many – but several!)
It is old and it can really house birds!
I am realizing that I am not a fan of a bird actually living in my house.  I love them in my backyard, but not in my house. Yet, in my house I love everything bird related – nests, birdcages, bird prints, etc. . .
I do not have a permanent home for this cage, but I did find a home for her tonight.
We were having guests for dinner (about 75 teens for tacos!) and I was wanting to create a welcoming entrance to our backyard.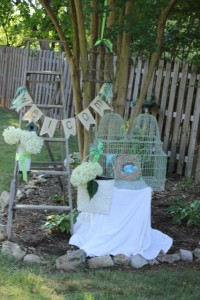 I still had my old ladder there from my last entrance.  You can see that here.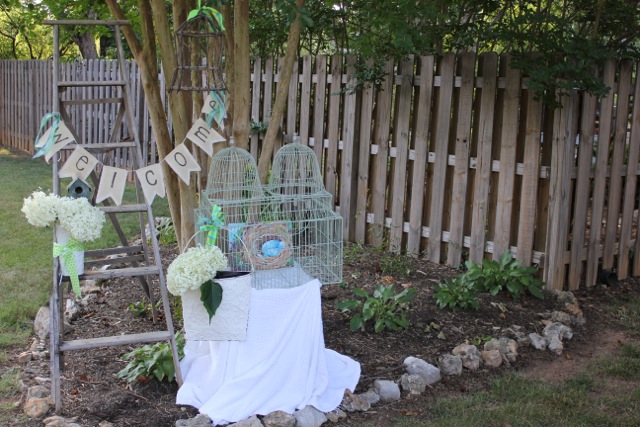 I have had this old birdhouse for years.  I thought it looked cute with the hydrangeas.
This birdcage was a yard sale find last weekend for 50 cents!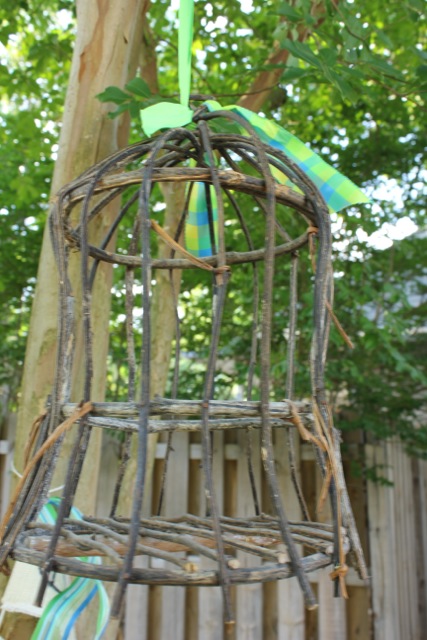 The Annabelle hydrangeas are from a bush in my yard.  The blooms have gotten HUGE!  You can read about it here.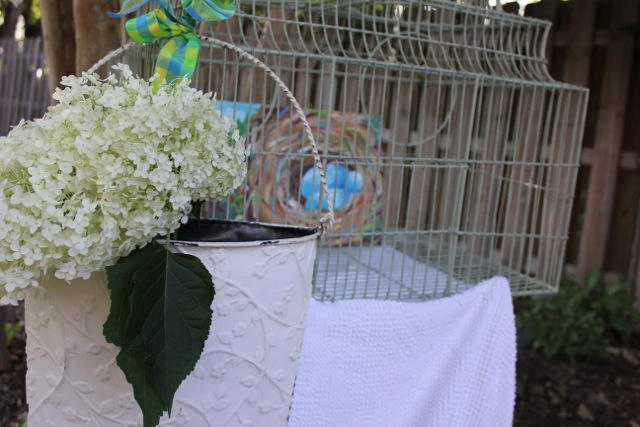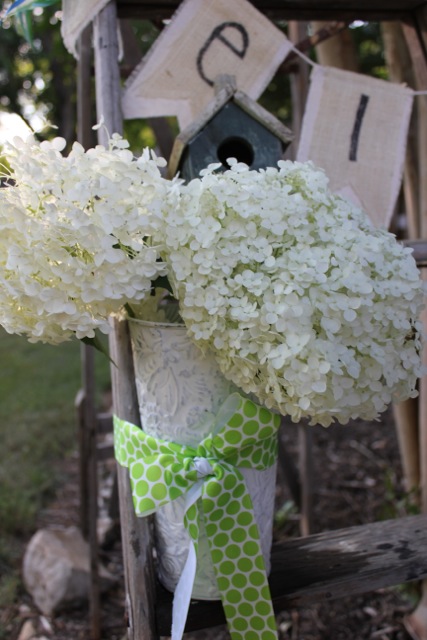 I was not sure what to put in the birdcage.  I looked around my house and found this great little nest painting.  A girl in our youth group painted it for me – she is so talented!  I thought it added the perfect bit of color!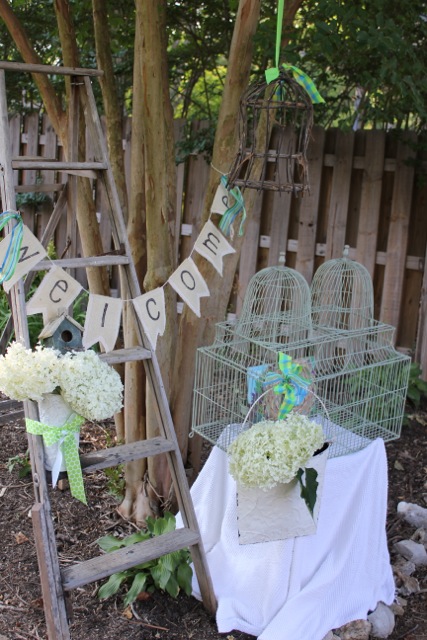 When I bought the ladder, I was not sure where I was going to put it.  I think it has found its home for the summer and fall!
As for the birdcage. . . I do not think that this will be her permanent home.  I think that she will find a home in my garden.  I have a few thoughts. . .
I will have to thank my guest photographer again – Thanks Daisy Sue!  She was snapping pictures while I was frantically trying to get dinner ready for our crowd!
Life to the full to you today!
Faded Charm