I am just about to wrap things up in Daisy's room.
I am down to the details. . .
which are proving to be difficult to find!
Daisy has done some really cool art over the years and we wanted to keep it displayed in her new room.
Here is her new "gallery wall."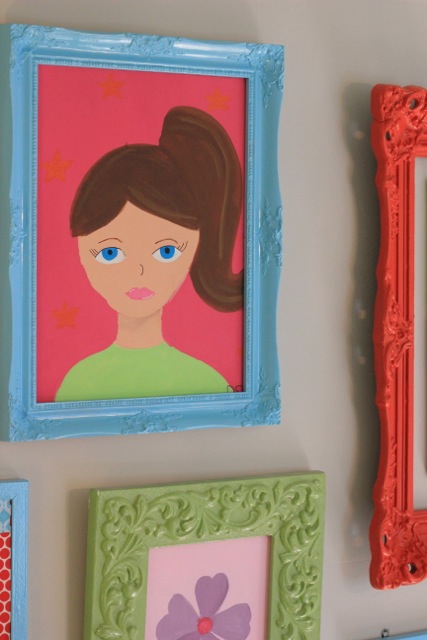 One of my favorite things to buy at thrift stores and yard sales are old funky frames.  I do not care what the picture is; I just look at the frame.
I headed to my "playhouse" and found a few that I thought would work for this wall.
I never pay more than $5 for a frame.  And, that has to be a really great frame!  Most of them are about $3.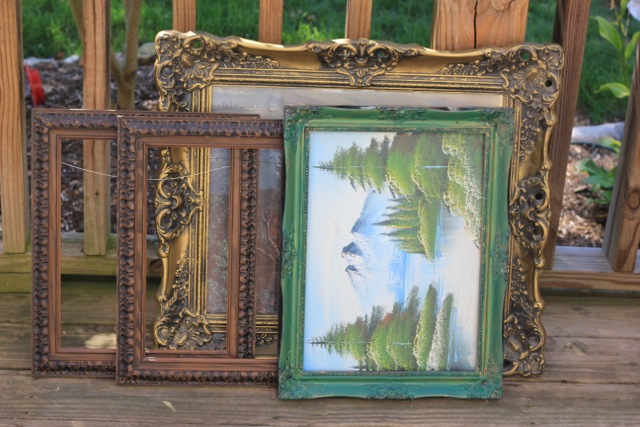 Pretty sad left on their own. . .
But with a little spray paint, they are perfect for housing Daisy's art.
Next, I breathed new life into a couple of sad bulletin boards.
We have had these for ages.  I am not sure who wrote on them?
I spray painted the frames first.
This room redo has had more spray paint projects than the average redecorating project.
It reminds me of the time in college when me and a roommate spray painted a border in her bedroom!  What were we thinking?!  There was absolutely zero ventilation in that room!  It was during the "grapes" decorating craze.  We spray painted a green vine and then went back and added the grapes.  The vine looked great at the beginning, but you could definitely tell when the fumes began to get to us and the vine started to grow more down the wall than we had planned.  No telling how many brain cells I lost with that project!
Please, always spray paint in a very well ventilated area – preferably outside!  The older I get, the more crucial it is that I hang on the all of the brain cells that I can!
Back to the bulletin boards.
I cut burlap to fit.
Then, I ironed it.
(If you do not iron it now, it will have wrinkles in it that will never come out and it will just make you crazy – so, go the extra step and iron!  Believe me, I do not like to iron!  But, you will be so glad that you did!)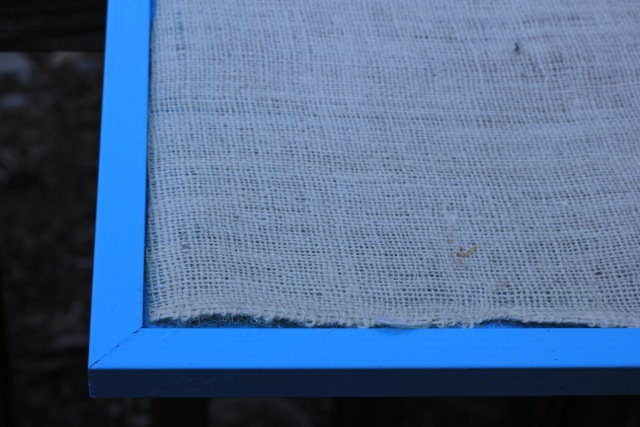 Then using my staple gun, I stapled it down.  Do not pull the fabric when you do this!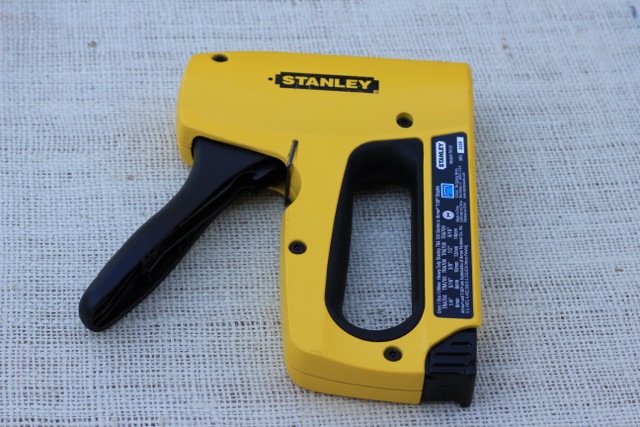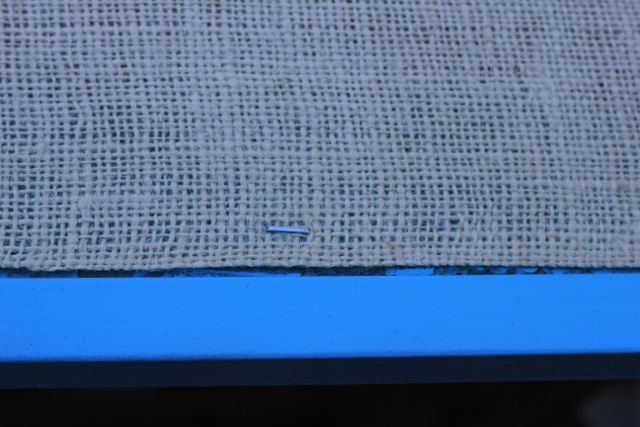 I found some really fun ribbons at Hobby Lobby.
I hot glued those around the edges.
And, here is the final product.  All ready for more art work!
This wall is a fun, bright part of her room!
Life to the full!
Melissa
Here are the places that I party!
Sunday
Monday
Tuesday
Wednesday
Thursday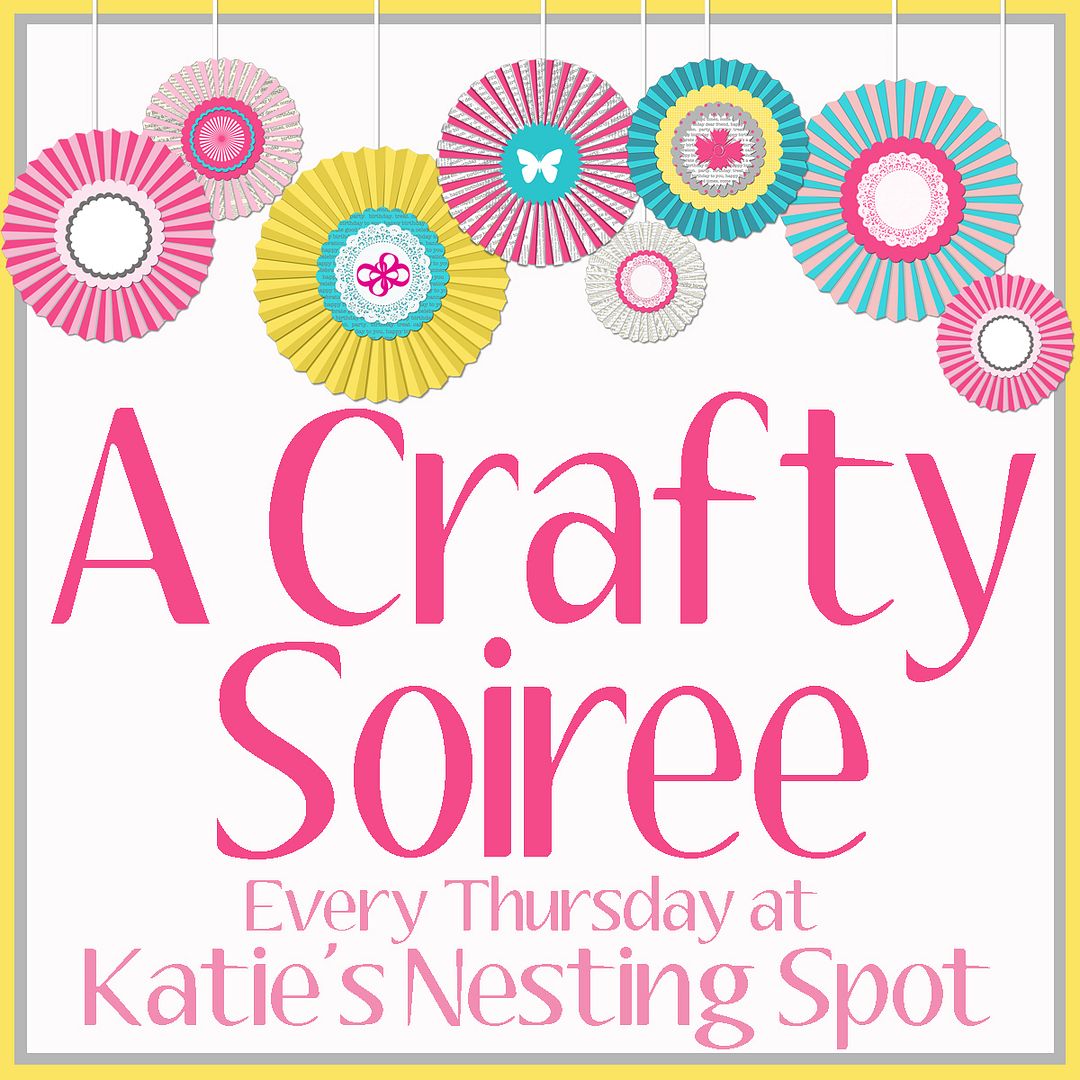 Friday
Saturday