I have done quite a bit of work to my backyard.
You can see it here.
But, I still have big plans.
Part of these big plans include a water feature.
I can picture something made of stone. . . with a waterfall. . . fish swimming around. . . lily pads floating on top. . .
My brother added this one to his backyard a few years back.
It is my inspiration for my own water feature.
Mine will need to be a little smaller!
Here are a few pictures of his pond.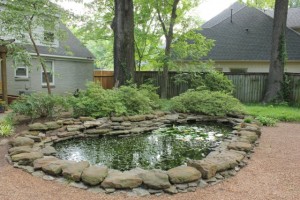 His involved tons and tons of rock!  More rock than I could probably tackle!
Mine will involve free rock that we haul from my in-laws farm.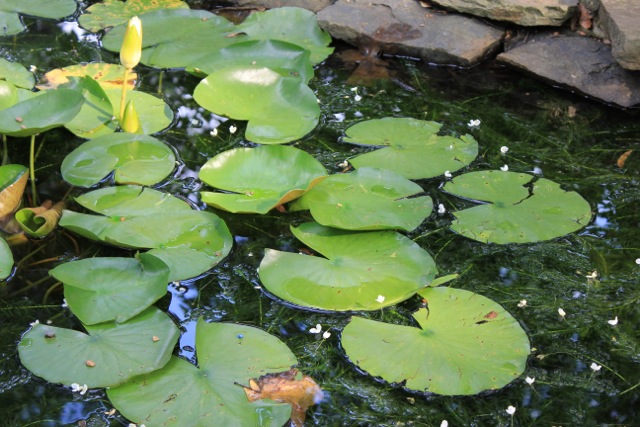 He dug part of it deep enough that the fish can stay there all winter.  There are several pretty big fish in there.  They are the cheapest goldfish that you can buy, but they seem to do well.
Check out that GIANT tree!  I love older neighborhoods for their great trees.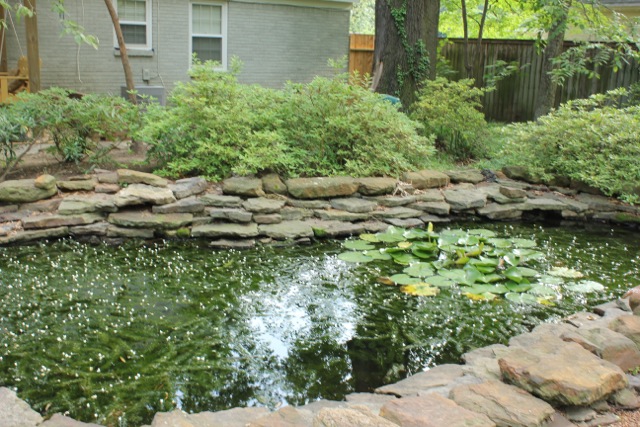 I love these azaleas.  I have tried to grow them in Murfreesboro, TN, but they always die. Here in Memphis, TN, they thrive.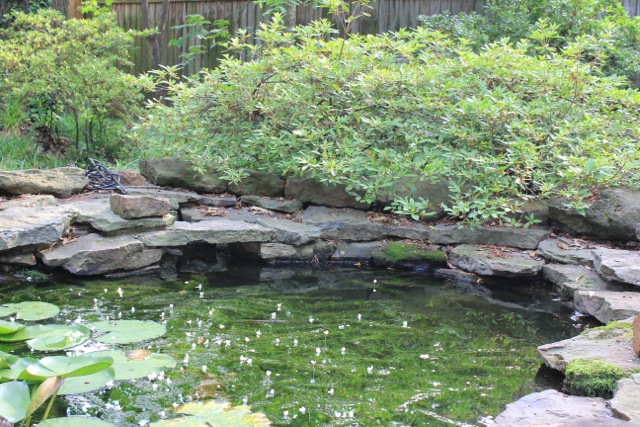 He built the pergola off the back of his house.  You can see part of it in this picture.  His back patio is also full of furniture that my dad has built.  I should have taken pictures. I will have to get some the next time I am in town.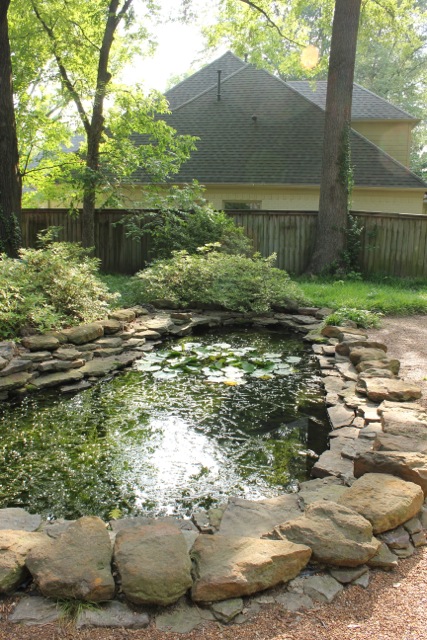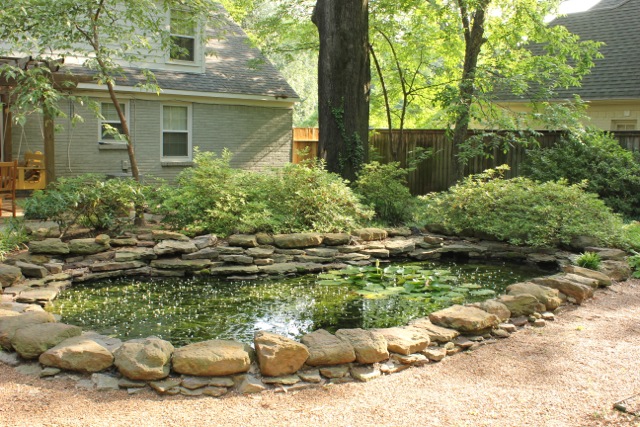 I hope to start working on mine in the fall.  I want it to cool off a little before I tackle it.
I am sure to encounter a lot of stone.  Hopefully, I will be able to dig it deep enough.
I have a back-up plan for an above-ground water feature if the stone is too thick.
We will see. . .
Life to the full to you today!
Here are the places that I party!
Sunday
Monday
Tuesday
Wednesday
Thursday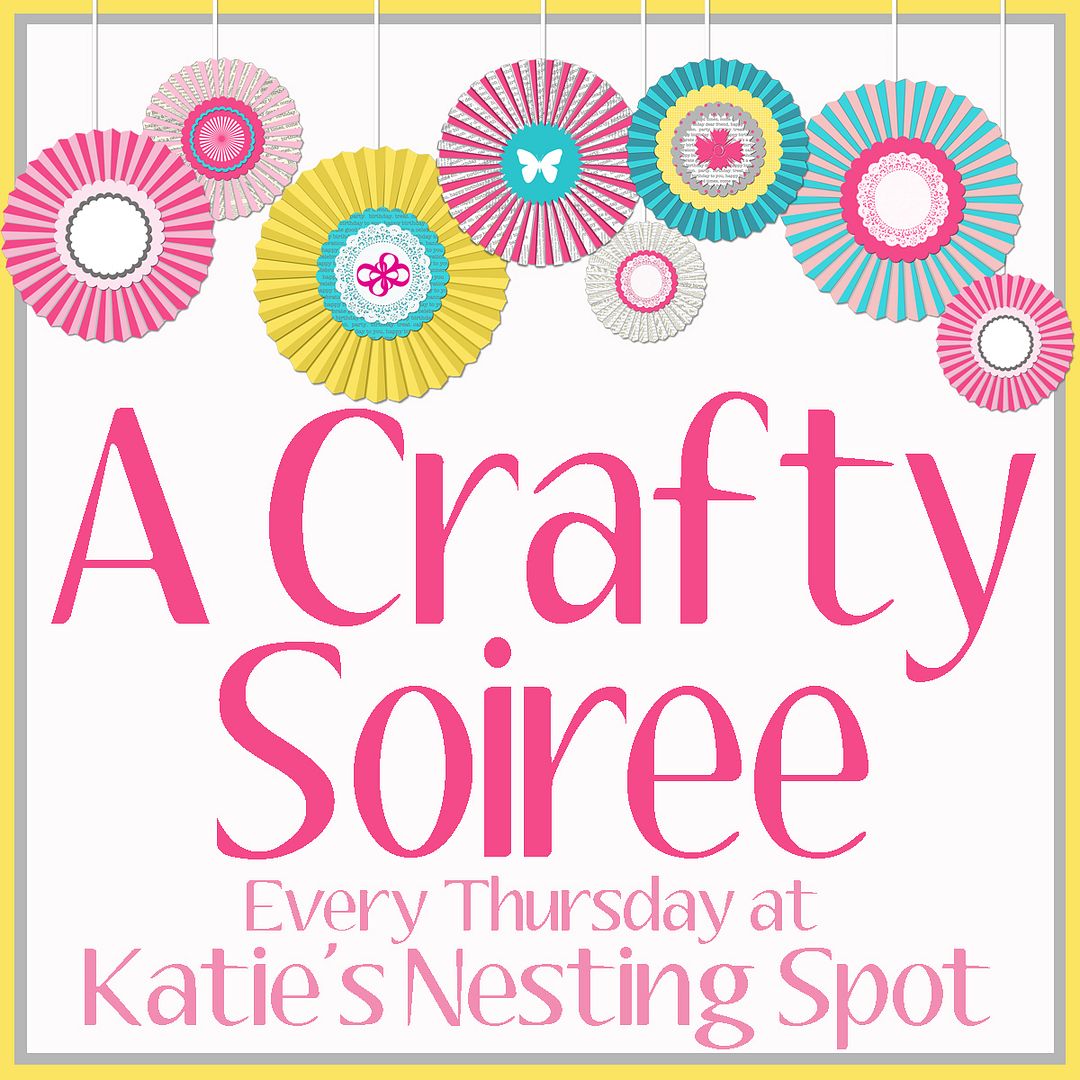 Friday
Saturday