I LOVE for sunlight to pour into a room.
It makes it feel so spacious,
warm,
and welcoming.
However, I don't like it when sunlight pours into your bedroom
as soon as the sun rises,
waking up children…
…who should still be sleeping.
Such is the case with Anna Belle's room.
Her room gets direct morning sun.
And, she has a large arched window that invites it ALL in!
I didn't want to block out all of the light.
Some light is nice.
Too much is not.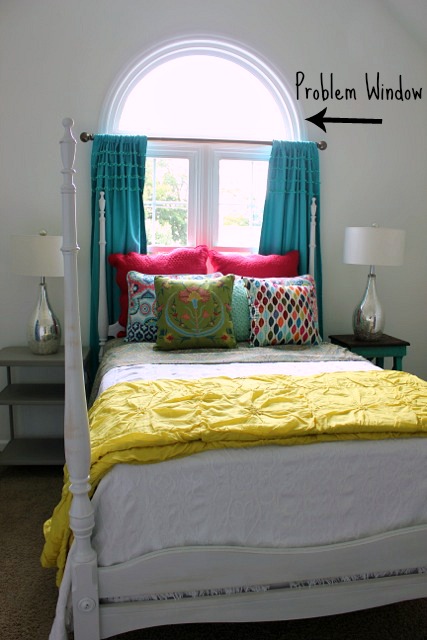 This is the problem window.
These are the problem fighting supplies:
fishing line
scissors
1 cup hook
tissue paper flowers in all colors
I bought mine from Hobby Lobby (wedding section), Pick Your Plum, and Martha Stewart.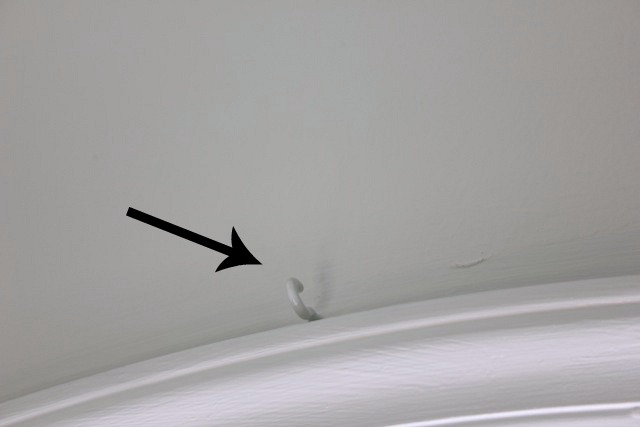 I screwed the hook in right above the arched window.
I cut off random lengths of fishing line,
tied each end of the line to the middle of a flower,
and hooked the line onto the hook.
Over…
…and over…
…and over…
…again.
Until I had a mass of flowers capable of almost covering the entire arched window.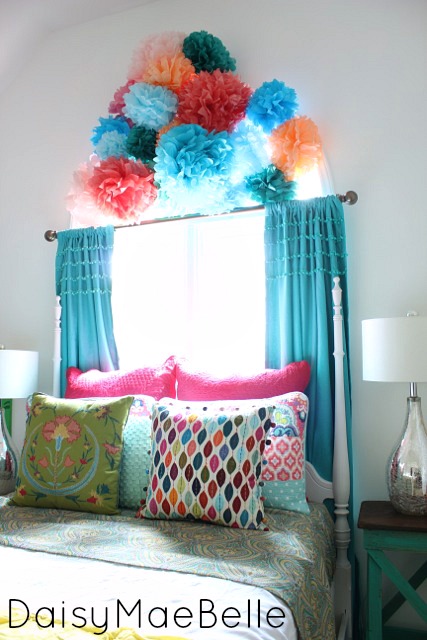 I can't wait to see the kaleidoscope of colors pouring in her room!
Hopefully it will block out enough of the light.
I'll know in the morning 🙂
Life to the full!
Melissa
Under the Table and Dreaming, The DIY Showoff, Between Naps on the Porch, A Stroll Thru Life ,My Uncommon Slice of Suburbia, Cozy Little House, Savvy Southern Style, From My Front Porch to Yours, My Romantic Home, French Country Cottage, Tatertots and Jello, Miss Mustard Seed, Funky Junk Interiors, It's Overflowing