It has been a good season of yard sales!
I have been needing to show my kitchen table a little love!
So, I gathered together my thrifty finds. . .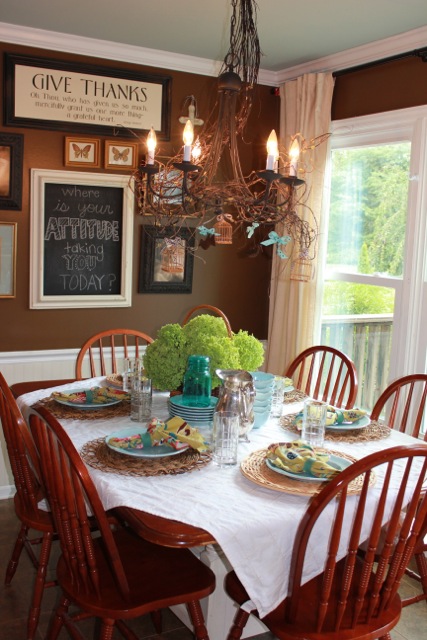 Most everything here was a thrifty find!
The "tablecloth" is actually a panel for a window – $2 at Goodwill!
The dishes were from Goodwill for $15 – they are from Ballard Designs!
And, yes, there are service for 8!
(Who gets rid of such great dishes?!)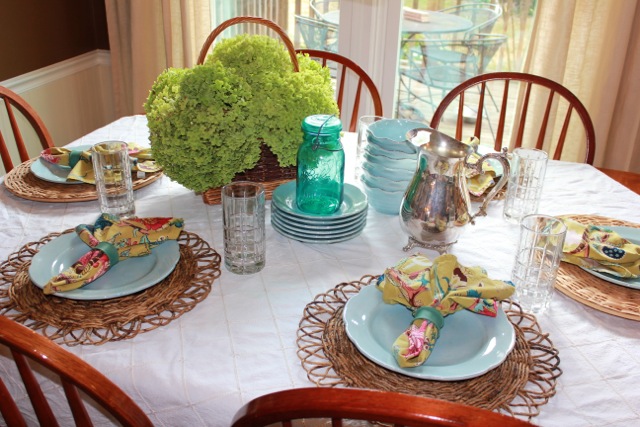 The glasses were from a yard sale – 8 large and 8 small for $2!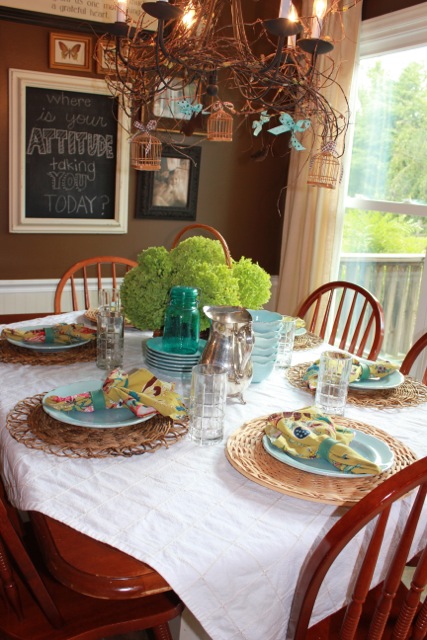 The basket was also a $1 yard sale find!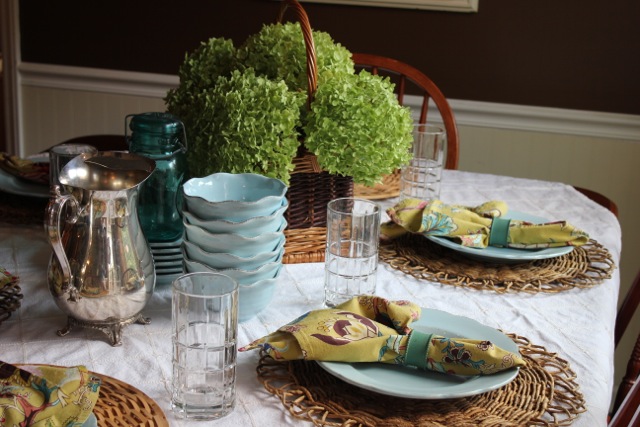 The napkins are from Goodwill – 50 cents each!
They are actually from Williams-Sonoma!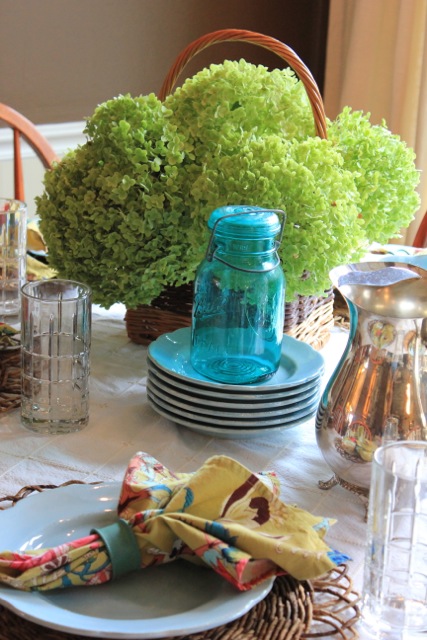 The Ball jar was a $3 yard sale find.
I had been searching for one of those!
I love the color!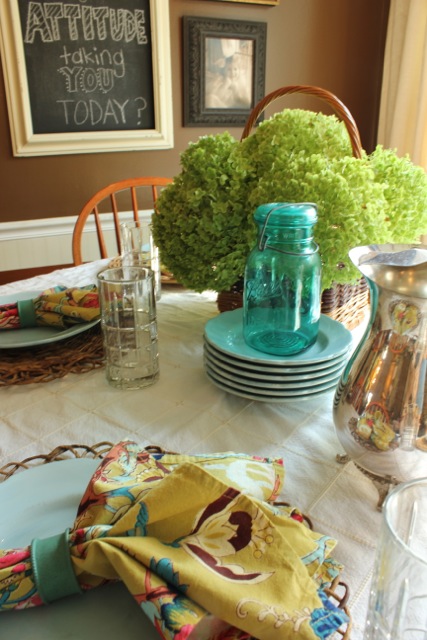 The napkin rings were a set of 8 for $2 – yard sale.
And, the silver pitcher was also a $4 yard sale find.
Whew. . . lots of yard sales represented here!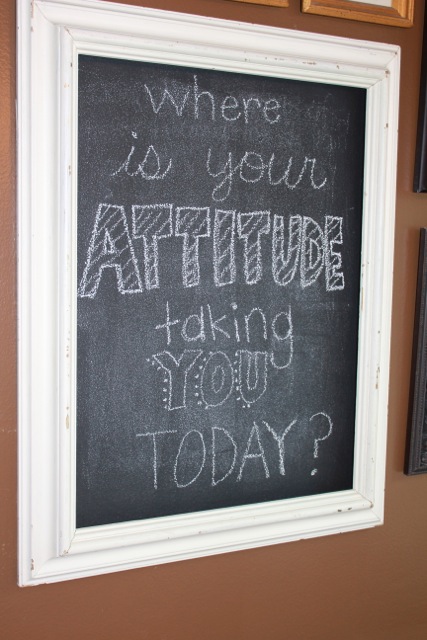 I painted a chalkboard on my wall a while back.
I used the same method that I used for my foyer – you can read about it here.
I like to keep a positive thought before my family at the dinner table.
I just found this one the other day in a Bible study that I am doing, and I thought it was perfect!
(Something that I need to remember as well!)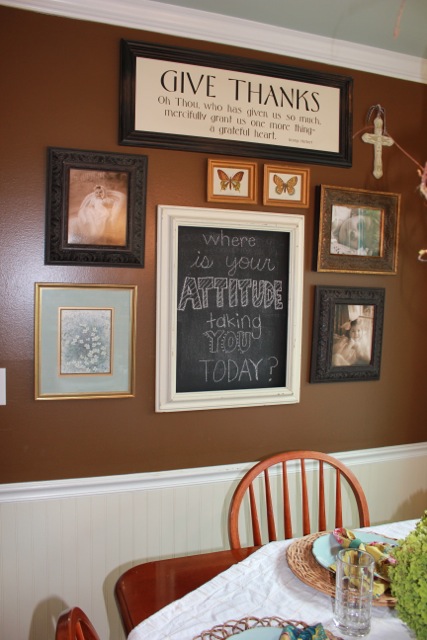 And, the "Give Thanks" is one of my favorites that I bought several years ago.
I am not sure if you can read it in this picture.
Here is what it says:
"Oh, thou who has given us so much, mercifully grant us one more thing – a grateful heart." – George Herbert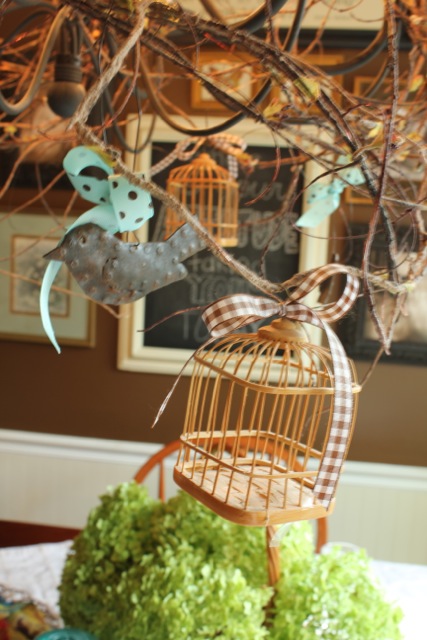 To keep my rather plain chandelier from being so boring, I have woven vine through it and hung birds and birdcages.
I found the birdcages at a yard sale for 50 cents several seasons ago.
And, there you have the other half of my kitchen.
You can see more of my kitchen here.
We spent most of yesterday afternoon rearranging furniture for Daisy's "new" room!
I look forward to sharing a few projects for it!
Life to the full to you today!
Here are the places that I party!
Sunday
Monday
Tuesday
Wednesday
Thursday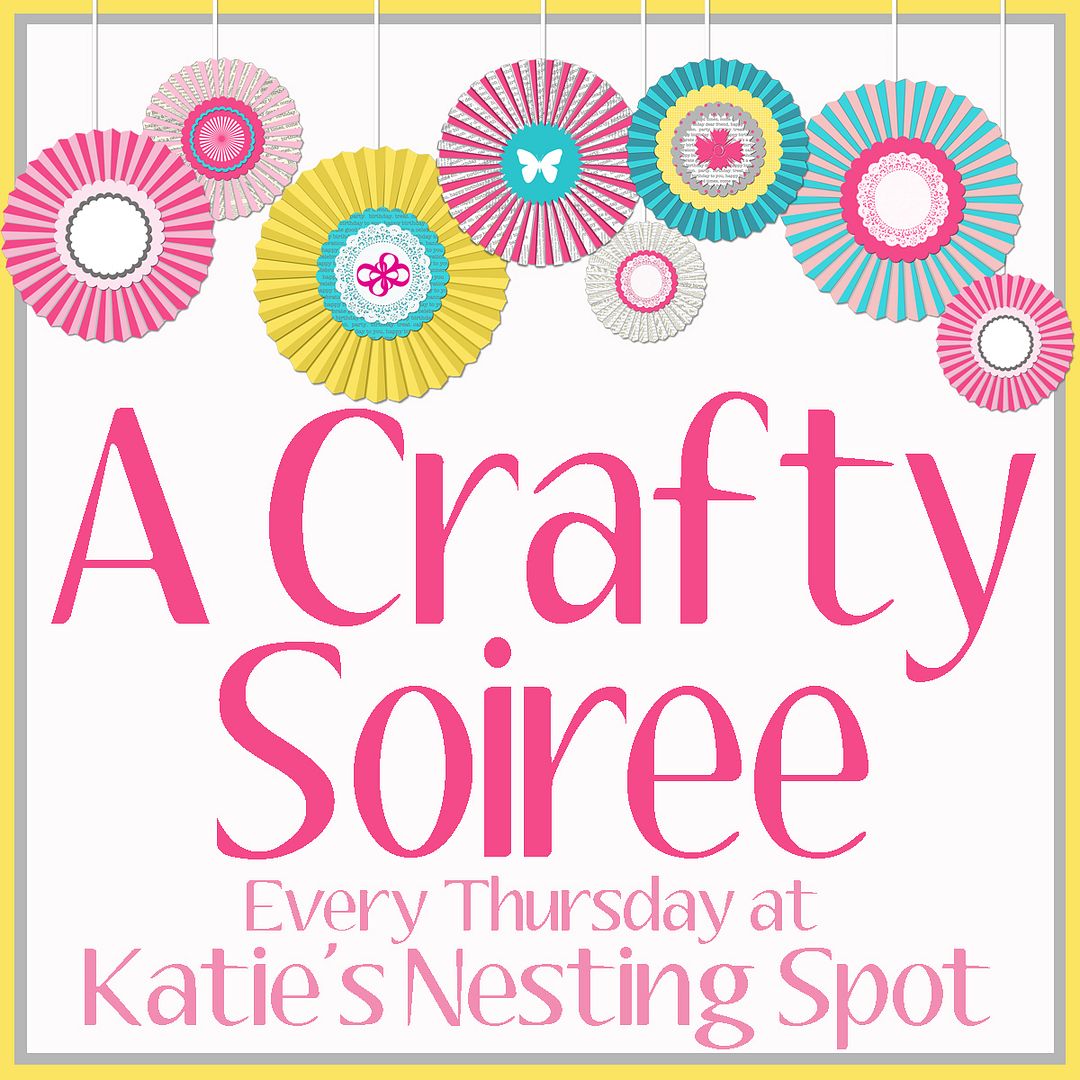 Friday
Saturday