I am trying to gather some inspiration for my master bedroom that is long overdue a makeover.
I found this amazing picture at one of our thrift stores a few weeks back.
It is old.
It is in a fantastic frame.
The picture itself is in great shape and peaceful.
When I got it home, I realized that its home was actually over my old drop leaf table.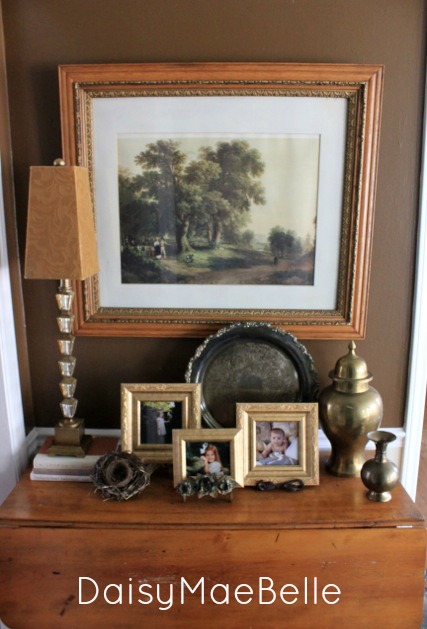 I had a mirror over this table for a long time.  I liked it, but didn't think it was perfect.
This picture looks like it was made to go with this table.
I found this table at a yard sale last year.  It is probably over 100 years old!
I doubt the picture is quite that old.
But, it is old.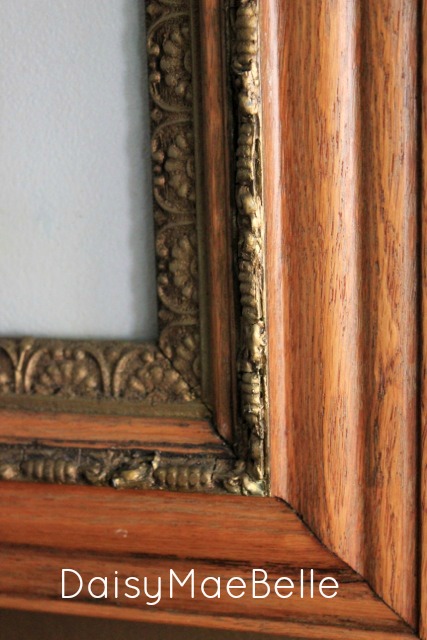 That is real wood people!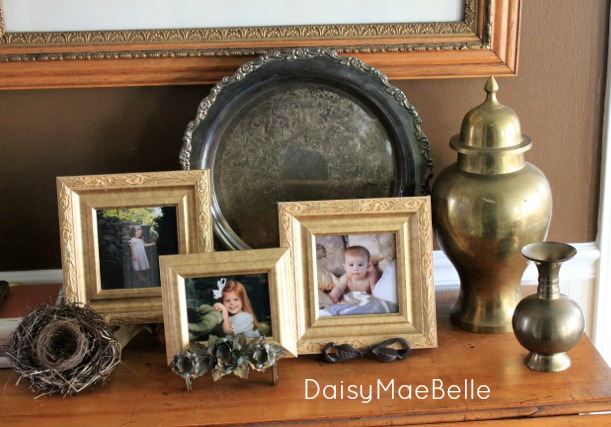 I think the warmth of old brass and tarnished silver looks so pretty together.
It mixes well with my gold frames.
I almost painted all of these a couple years back.  I am so glad that I didn't.
I am really growing to love the warmth of gold again.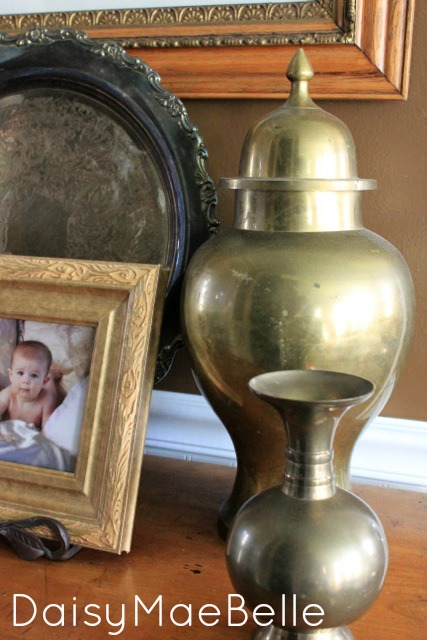 I am picking up brass weekly at the thrift stores.
I am adding brass to every room of my house.
Collections of it always look better to me.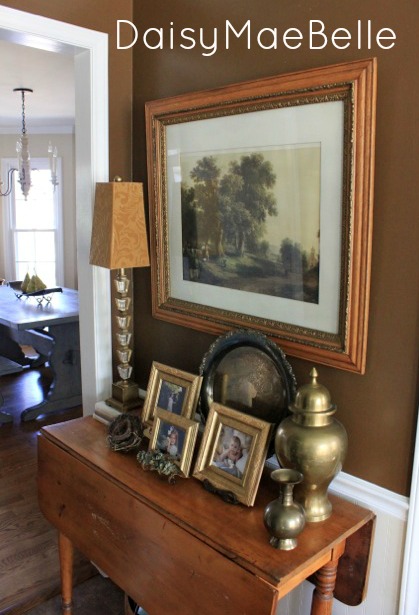 This table sits in a tiny walkway that connects my kitchen to the dining room.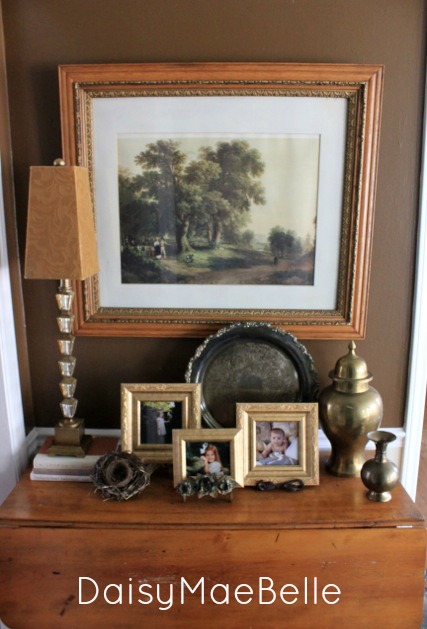 So, now I am on the lookout for more master bedroom decorations.
This picture is just too perfect here!
You have to be open when you are decorating.
You have to remain flexible.
Sometimes things don't work out just as you planned.
Sometimes they are better!
Life to the full,
Melissa
Sunday
Monday
Tuesday
Wednesday
Thursday
Friday
Saturday