My mama might be the best cook on the planet.
She "loves" people with food.
And, she loves her son-in-law.
We don't live in the same town as my parents,
so when we start planning to head their way,
she starts planning the menus.
She wants to make sure that her meals are going to send David back for seconds…
…nothing fills her with more joy than when my husband goes back for seconds.
And somewhere along the way,
she introduced him to her strawberry pretzel salad.

You know it's one of her best recipes,
because it made it into the church cookbook.
That's where Southern cooks share their finest.
You can't put just any 'ole recipe in the church cookbook.
It has your name attached to it right there for everyone to see.
And, the recipe will quickly become
"Gloria's Strawberry Pretzel Salad."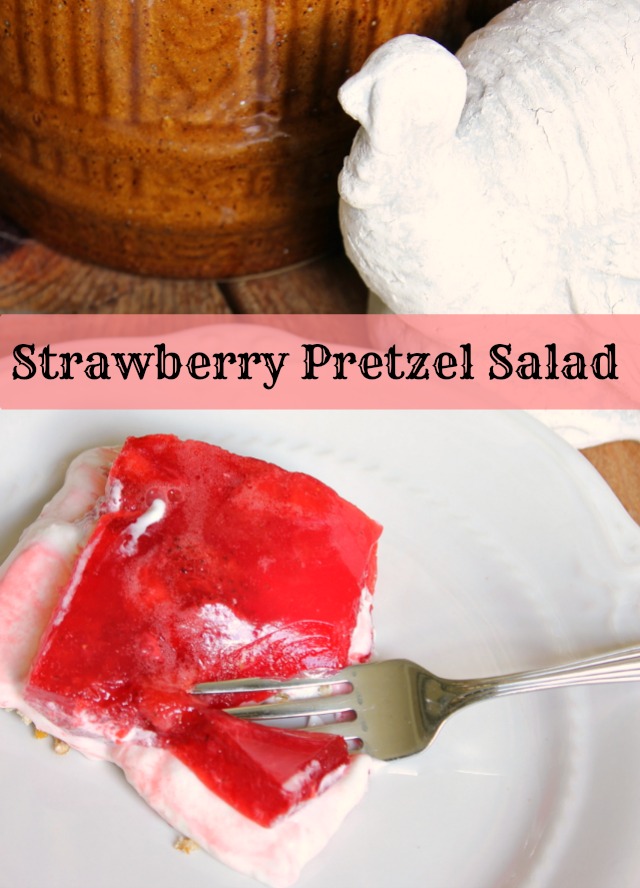 Step 1:
Mix together:
2 cups crushed pretzels
3/4 cup butter, melted
3 tablespoons sugar
Press into a 9 x 13 pan and bake at 400 for 8 minutes.
Cool thoroughly.
(I put mine in the freezer for a bit after it had cooled some.  You want this layer to be very cold!)
Step 2:
Mix together:
8 ounces of softened cream cheese
1 cup of sugar
Fold in:
8 ounces Cool Whip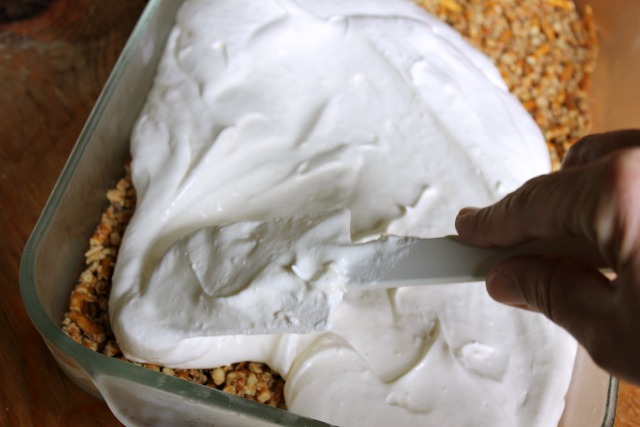 Spread this over the cold pretzel layer.
**Make sure that you spread this all the way to the edges!**
It helps to form a seal so that the Jello doesn't run down into the pretzels making them soggy.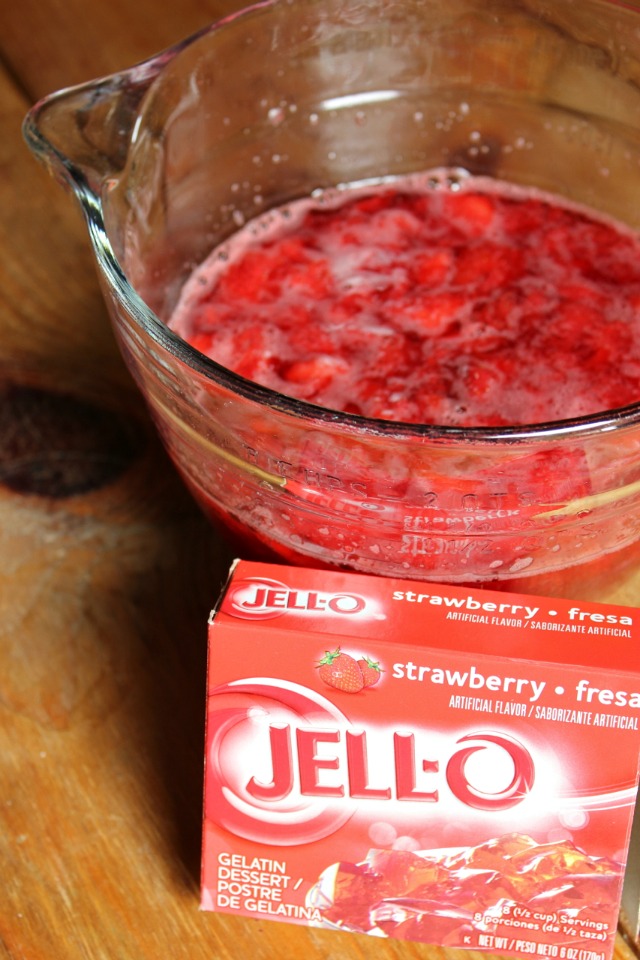 Step 3:
Dissolve:
6 ounce strawberry Jello
in 2 cups of boiling water
Stir in:
16 ounces of frozen sliced strawberries in sugar
Using a large spoon, slowly ladle the Jello mixture onto the cream cheese mixture.  You want to do this very gently so that the Jello doesn't make holes in the cream cheese mixture.
Once again, you could end up with soggy pretzels!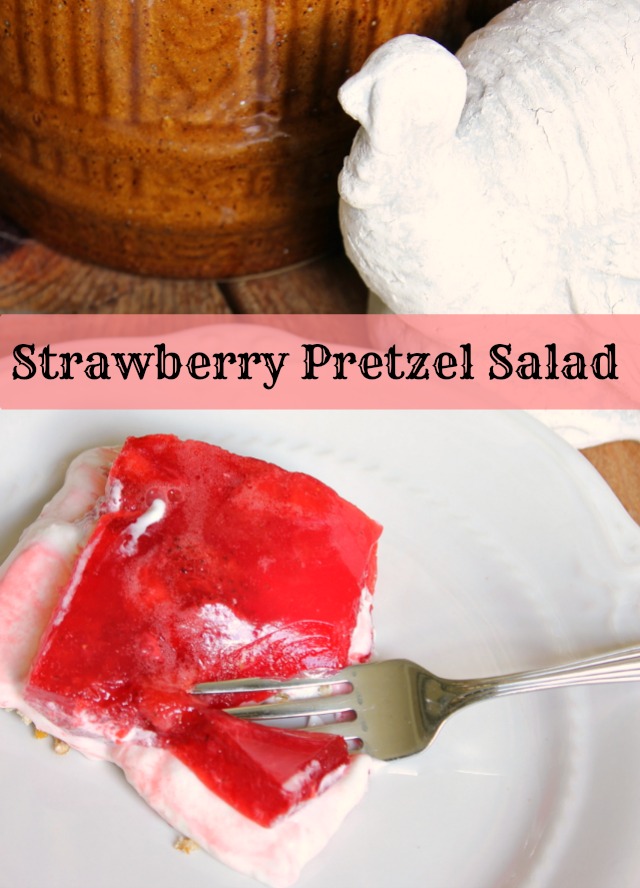 Refrigerate until it's firm.
Enjoy!
And, be prepared…
…people will go back for seconds. 🙂
Life to the full!
Melissa
Under the Table and Dreaming, The DIY Showoff, Between Naps on the Porch, A Stroll Thru Life ,My Uncommon Slice of Suburbia, Cozy Little House, Savvy Southern Style, From My Front Porch to Yours, My Romantic Home, French Country Cottage, Tatertots and Jello, Miss Mustard Seed, Funky Junk Interiors, It's Overflowing, Thrifty Decor Chick