Tell me that your weekend has been full of sunshine…
…and birds chirping…
…and kiddos running and playing!
Tell me that you've been able to fling your windows wide open!
Tell me that you've enjoyed the Spring like my family has this weekend!
IT. HAS. BEEN. TOTALLY. REFRESHING.
And while the girls jumped and laughed…
…I cleaned out my garden shed…
…and made a wreath.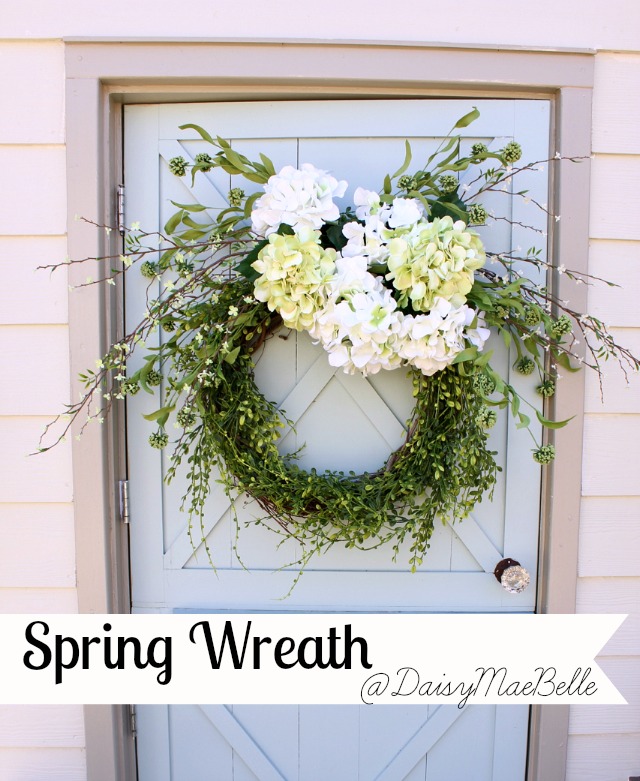 Here's how you can make one yourself!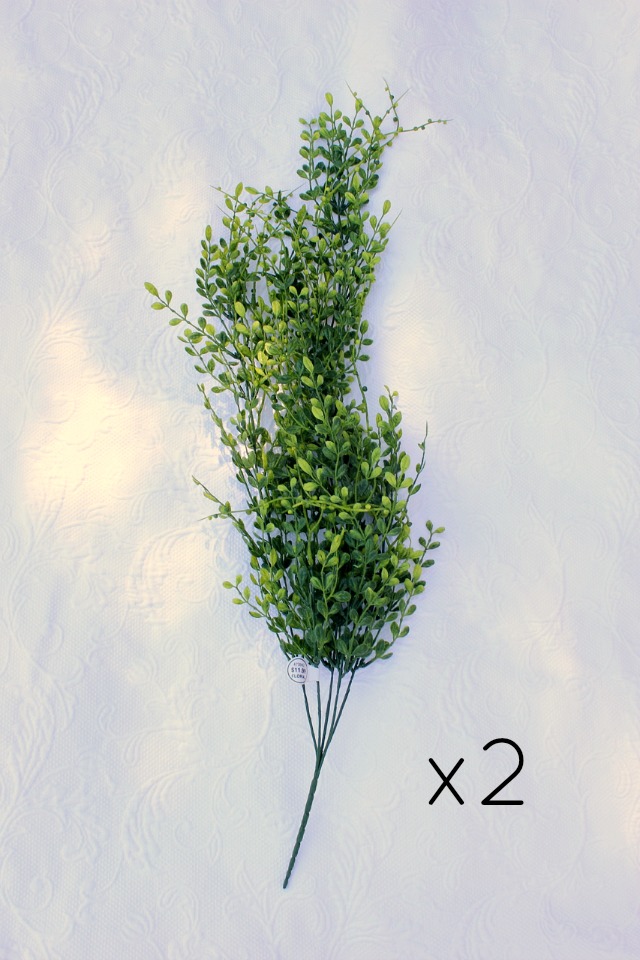 You'll need:
2 stems of garland greenery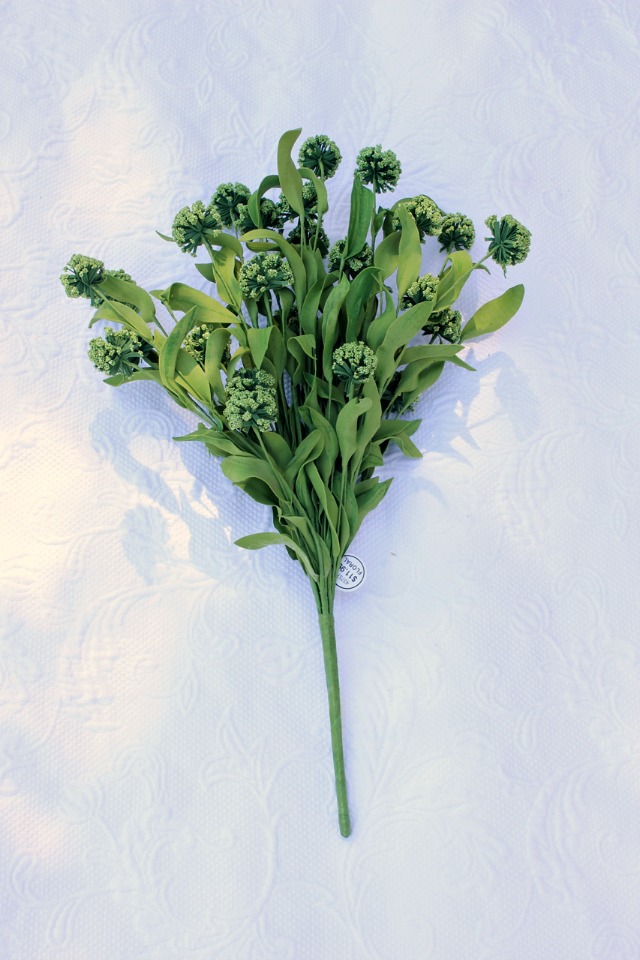 1 bush of a medium size flower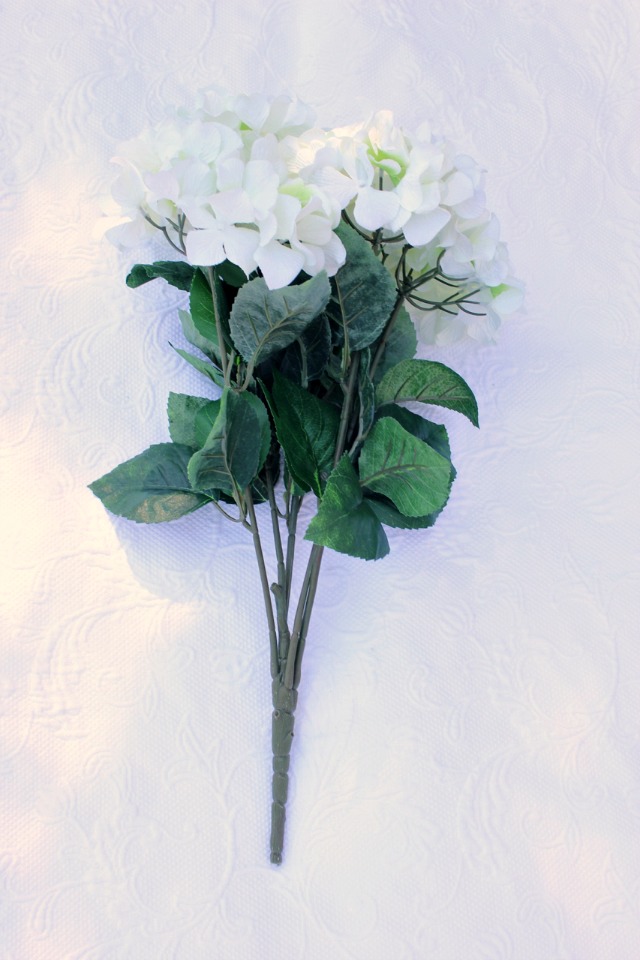 1 hydrangea bush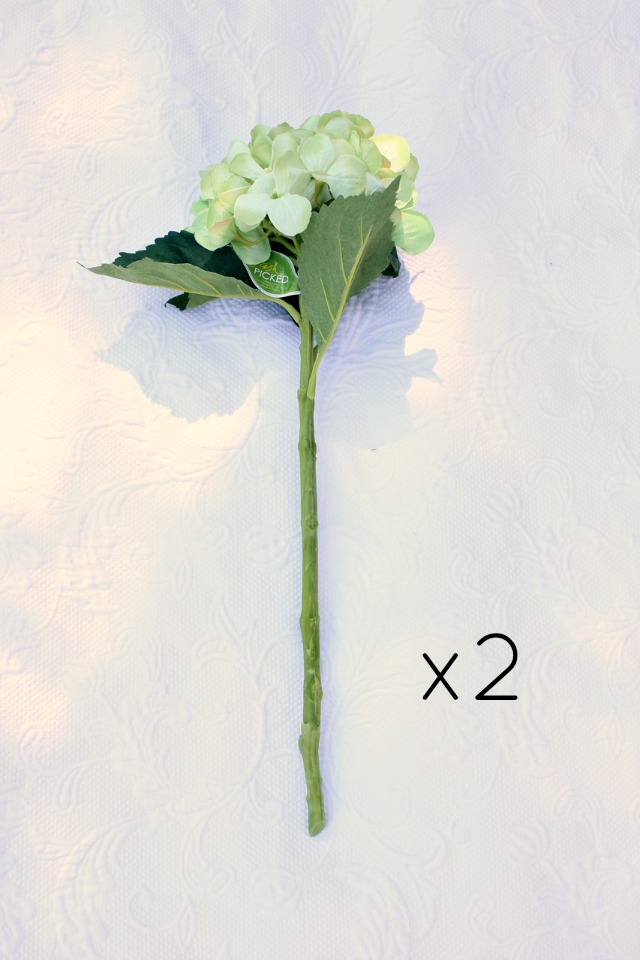 2 more hydrangea blooms in another color
2 long twiggy stems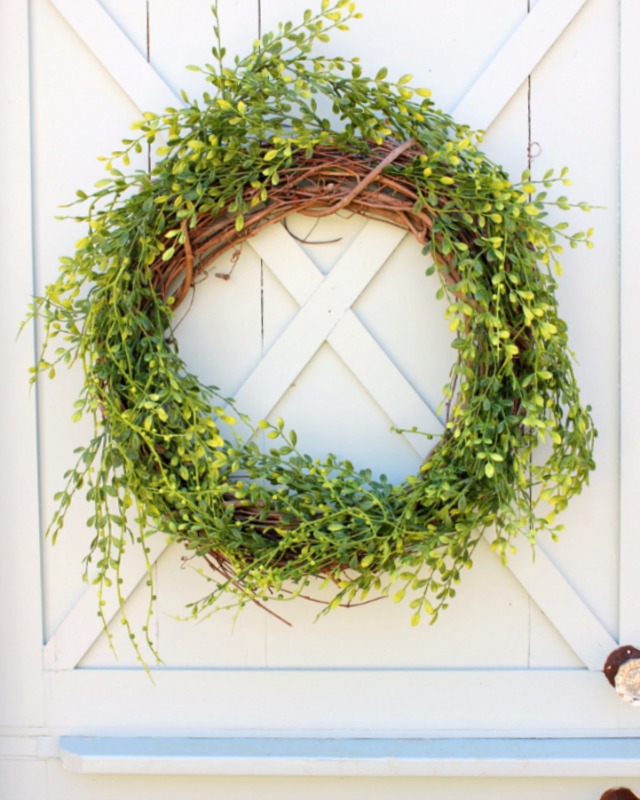 Add the 2 garland greenery stems to a grapevine wreath,
working in opposite directions.
Cut the hydrangea to where they have about 6″ stems,
and add to the top.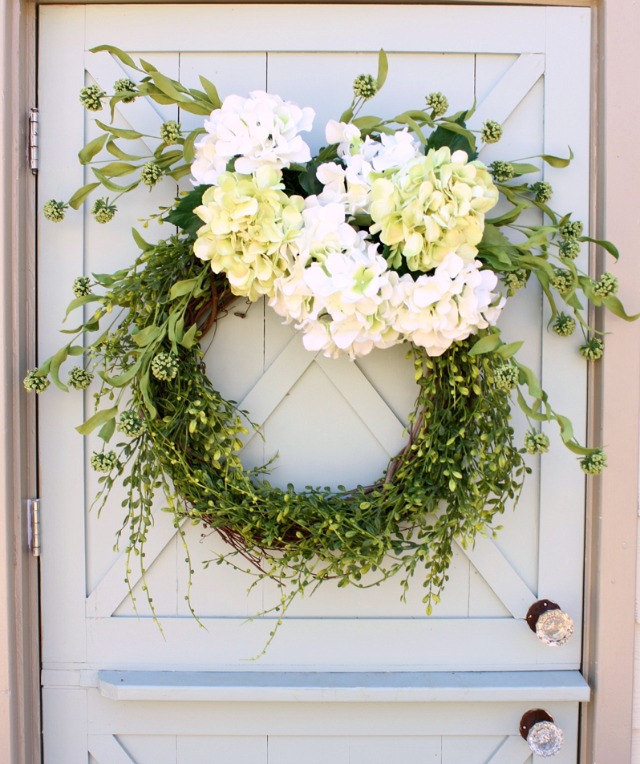 Pull the flowery bush apart,
and add the pieces to each side of the hydrangea.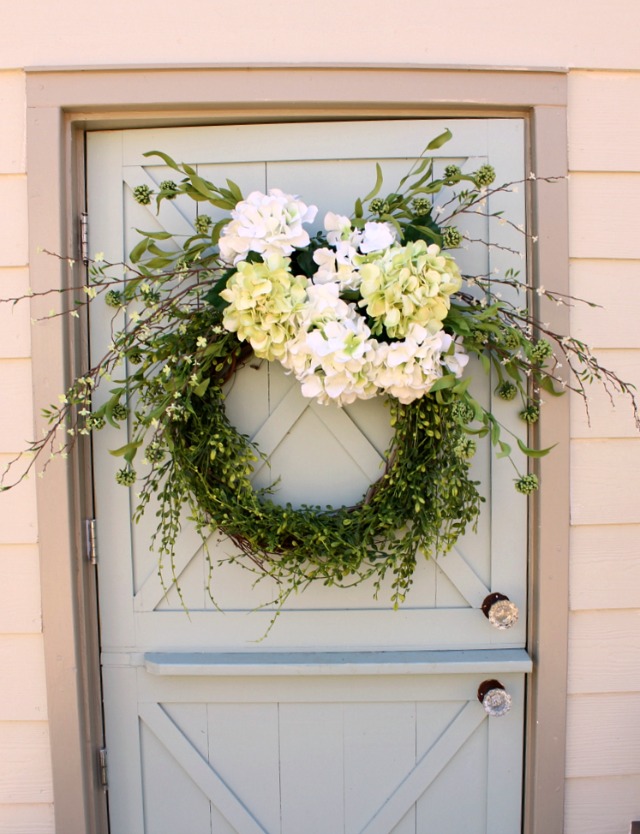 Last step is to add the twiggy branches to each side of the hydrangea.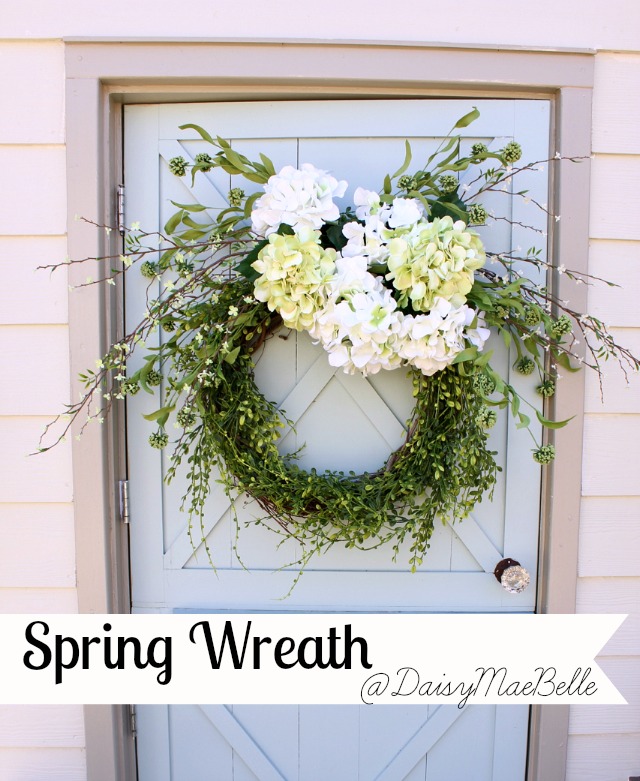 And there you have one beautiful new Spring wreath!
Now I've got to get back outside…
…there are bushes to be trimmed…
…and furniture to be painted…
…and this Spring weather has made me feel ALIVE again!
Life to the full!
Melissa