Are you tired of seeing posts about Daisy's room yet?
I am tired of working on it!
But, we are FINISHED!!!
Well, for the most part. . .
still need a dust ruffle,
want to change some pulls on her furniture,
have one more pillow to add.
I might share a couple of those with you as they happen, but for the most part, IT IS FINISHED!
I am kind of over it for now.  I am going to make myself finish it all this weekend or it will stay just like it is until it is time for us to redo it again.
I have spray painted more things than I ever imagined I would.
It is amazing what a little (or lot) of spray paint can do.
Here are a few pictures of my latest spray painting spree.
We gave this room the theme "vintagey- cute" when we first began this room makeover.
The actual theme has become "spray paint."
You can makeover an entire room with thrift store finds and a few great colors of spray paint!
The floral piece was $2, the frames were $1 and the shelf was $1.
I framed up some left over fabric scraps.
I moved the bird from my dining room to this shelf.
She looks cute in her new home.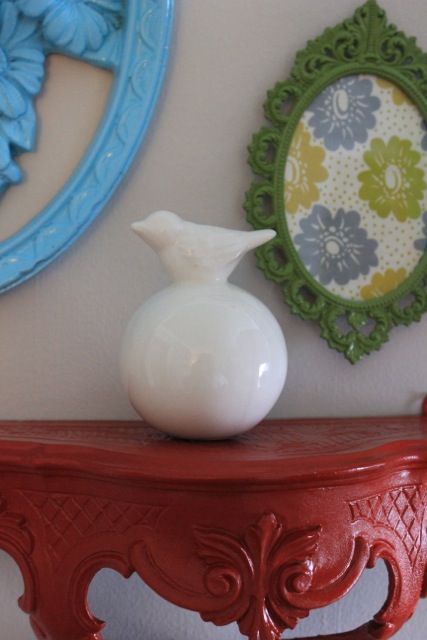 The lamp was one I have had for years.
It started out looking like this.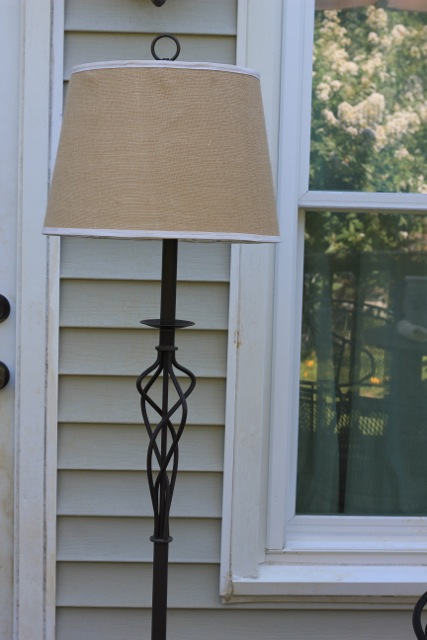 After some turquoise spray paint and one spray painted wooden bird. . .
I plan on replacing that chair with one I bought this weekend at a yard sale for $5.
For now, I just threw a vintage bedspread over her old chair.
It just might be a while until I get to the other chair.  It is going to involve reupholstery! UGH!
This room is full of projects that we have done over the past few weeks.
You can see the typewriter here.
The embroidery rings here.
The giant embroidery ring here.
Yes, I even spray painted the curtain rod!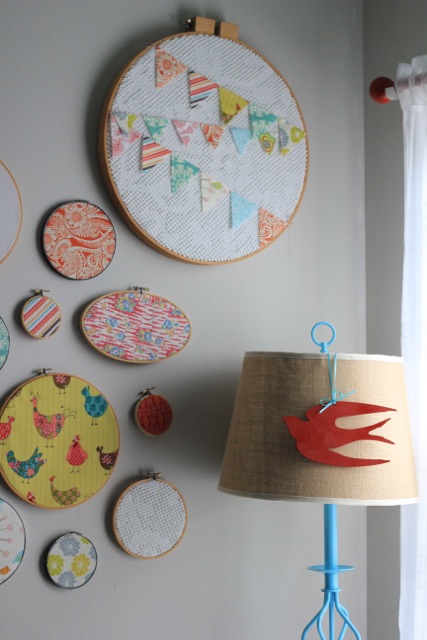 The name art here.
(Looks like I need to straighten those letters a bit – Yikes!)
The ribbon lampshade here.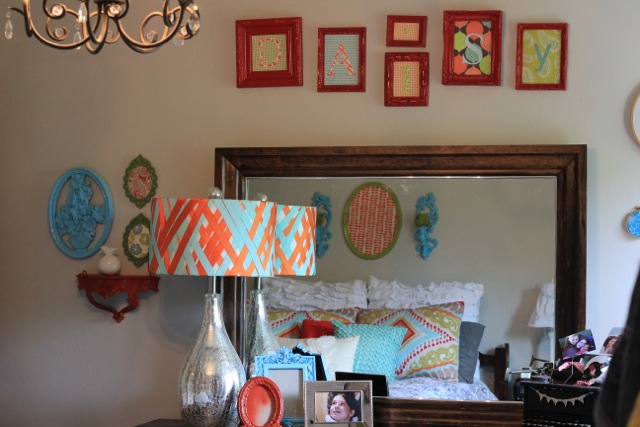 More spray painted thrift store frames on her dresser.
I want her to choose the pictures for the frames, but for now they are still empty!
You can read about the framed paper and moss balls over the bed here.
The bedside lampshades here.
And, the gallery wall and fabric covered bulletin boards here.
There is only one area left to show you of this room.
That is the crafting area!
I will have pictures of that tomorrow.
The month of September will be devoted to fall decor.
I have big plans for my front porch.
I hope to start sharing those projects next week.
Volleyball, soccer and basketball continue to roll at our house.
I have spent more time in gyms over the past 3 weeks than I did my entire high school career!
How did I get these athletic kids?!
It is a fun new journey. . .
Life to the full,
Melissa
Here are the places that I party!
Sunday
Monday
Tuesday
Wednesday
Thursday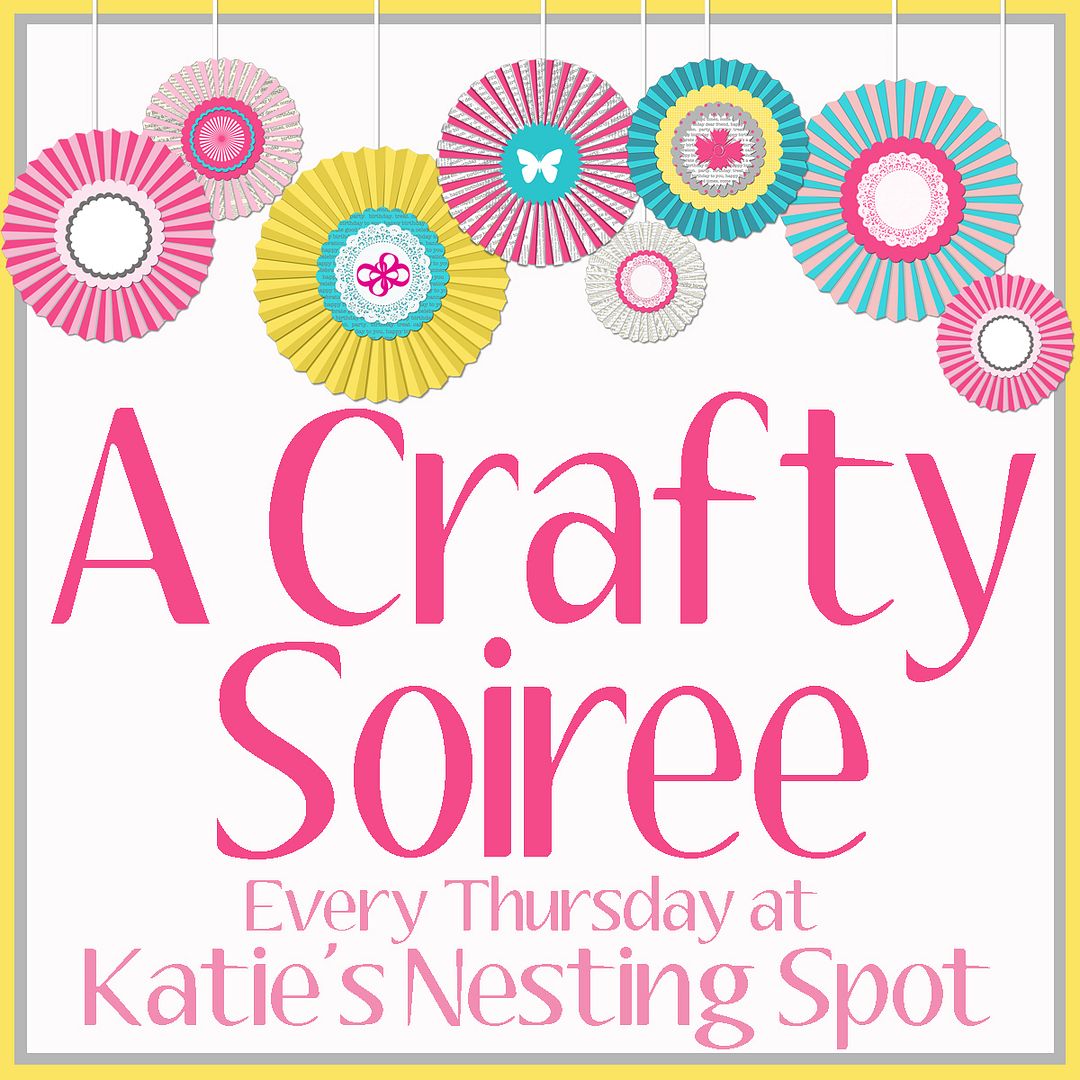 Friday
Saturday