My family is enjoying some fabulous family time here at the beach this week!
I did get several things done before we got out of town.
My plan was to totally have the house ready for fall when we left.
It is all pretty much done.
I am planning a few "gatherings" at my house for the fall season.
With the house decorated, all I have to do now is send out the invites and do a little cooking.
I love the food of the fall and it is so much better when shared with friends!
I am looking through stacks of magazines on the beach. . .
This is the life!
On to my fall family room.
We actually have a kitchen table in our den.
It is great for school work and craft projects.
And, the best thing about it is when it is time for dinner, we do not have to clean the table off!
All of the projects can stay out!
So, I wanted a really simple fall arrangement that could easily be moved.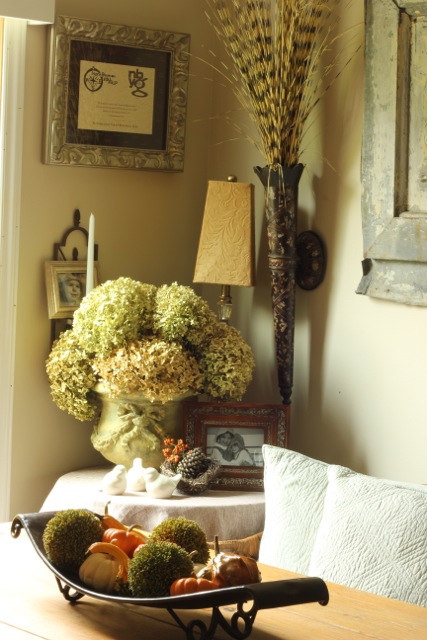 My Kroger had the mini pumpkins and gourds for 50 cents!
I bought a few, added some moss balls that I already had, and put them in an iron piece.
This can be moved so easily!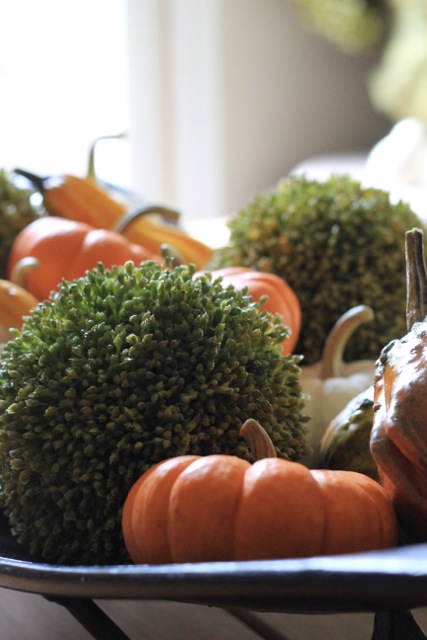 I also brought in some of my dried Annabelle hydrangeas.
The container was a Goodwill find.
I added some berries and a pinecone to a nest.
And, that happens to be one of my favorite Halloween pictures of my Daisy and Anna Belle when they were 3 and 5.
They were Laura and Mary Ingalls.
Such sweet times!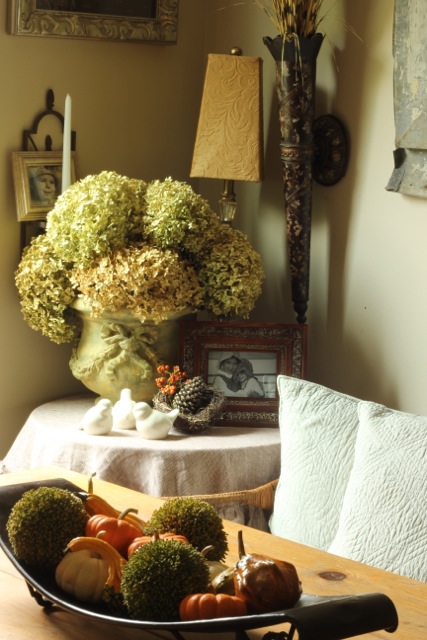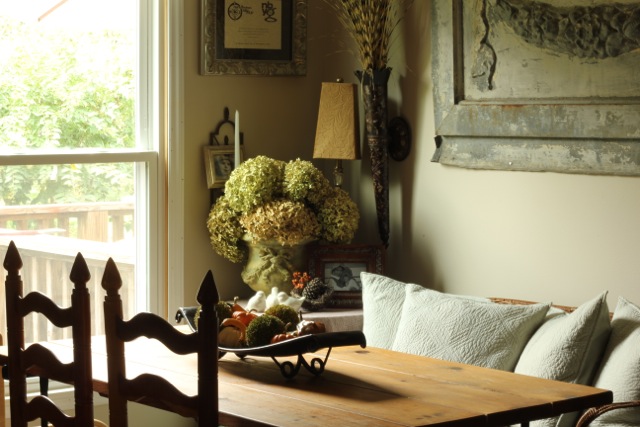 Life to the full,
Melissa