So, my oldest daughter starts school tomorrow!
I do not know if I am ready for the 5:30 wake-up.
Thank goodness for coffee!
I think I might have to treat myself to some yummy creamer. . .
Peppermint Mocha is always my splurge.
I hope to paint her room this week.
My goal is for her room to be complete in the next 2 weeks.
We have been taking it slow.
There was just too much summer fun to be had!
Now, it is time to get it in gear!
Here is a quick, cheap little craft for her door.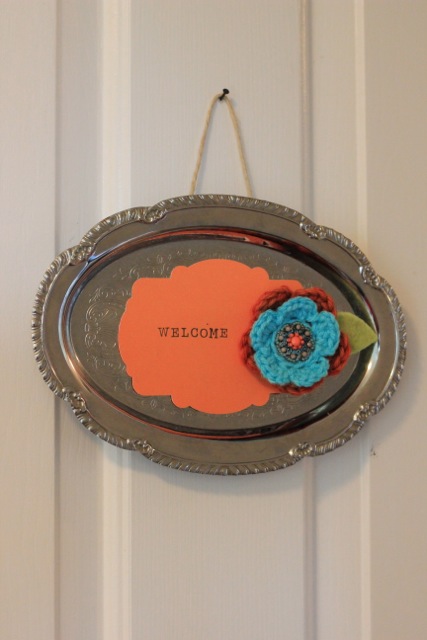 I picked up this tray at a yard sale on Saturday for 25 cents.
I think I am going to start carrying a magnet in my pocket.
I never know what is going to be magnetic and what is not?
I guess I did not pay enough attention in Science class?!
I was thrilled to find out that this one is magnetic.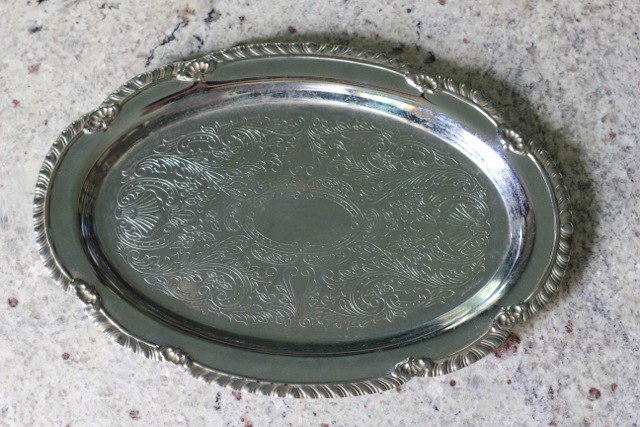 I added some twine for a hanger.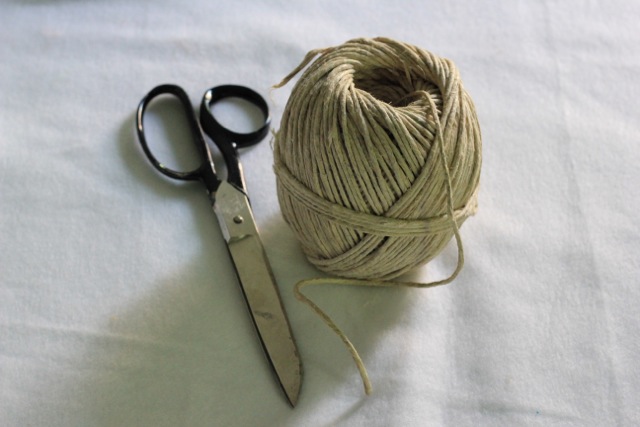 Then, I backed it with fleece to keep it from hitting the door so hard.
I just used hot glue.
It seems to hold well.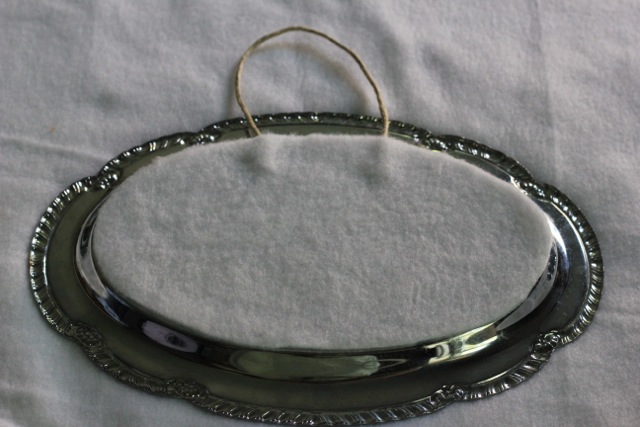 I made a flower magnet.
I started with a couple of crocheted flowers that I had already made.
(A great way to use scraps of yarn.)
I learned how to make them from a great video tutorial from Little Birdie Secrets.
You can watch it here.
(Or, you can buy them at the craft store!)
I added a button and a felt leaf.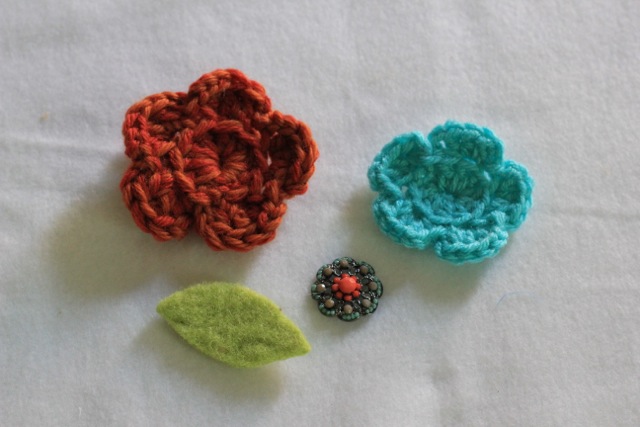 I hot glued them all together and glued a magnet to the back.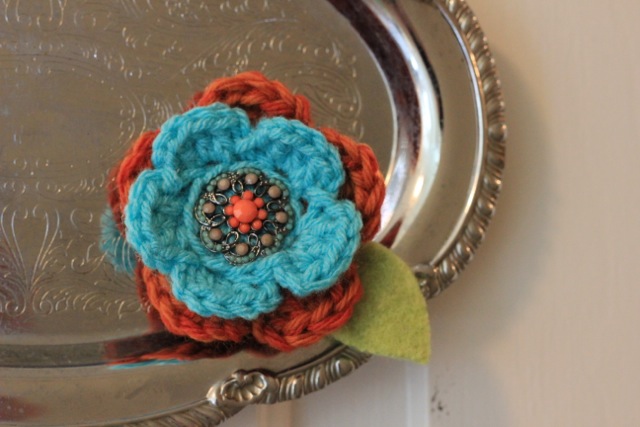 Daisy used her Cameo and rubber stamps to make a "welcome" sign.
The other side says, "Please knock."
She is old enough that she is ready for a little privacy from her younger sisters!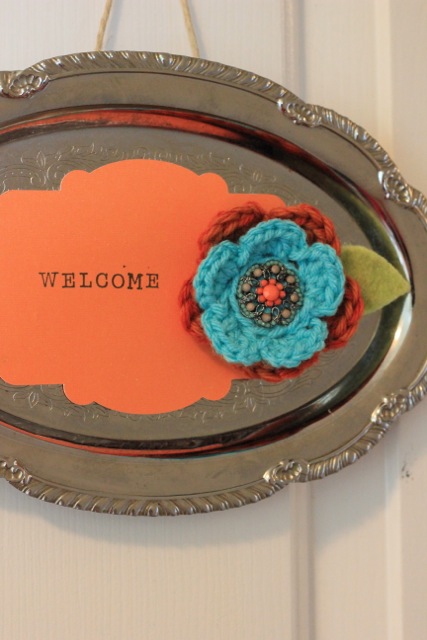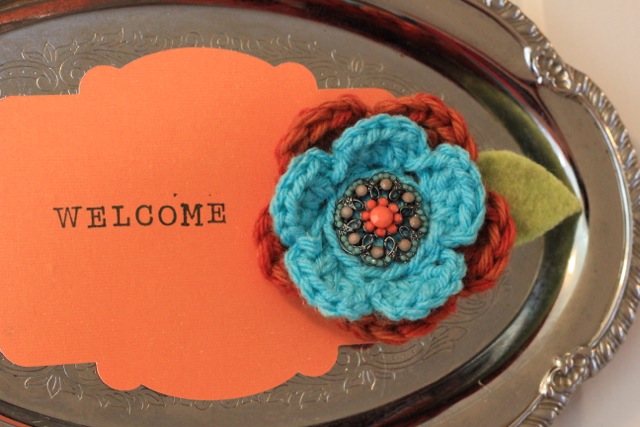 Off to another Open House for my 2 younger girls!
Life to the full to you!
Here are the places that I party!
Sunday
Monday
Tuesday
Wednesday
Thursday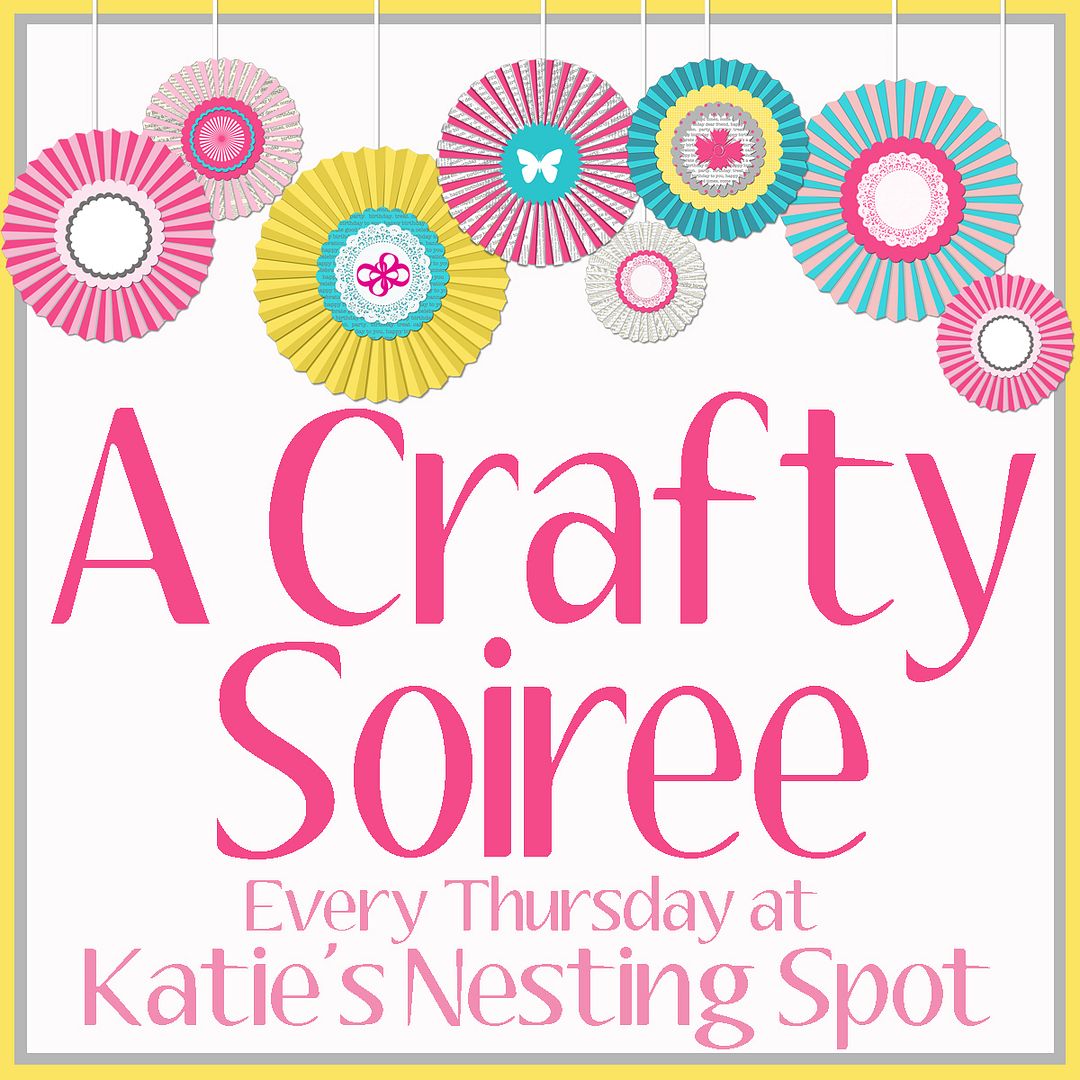 Friday
Saturday