Do you have one of those items that you just can't pass up at a yard sale?
Even if you already have 10 of them that you don't know what to do with?
You see it…and it tugs at your heart…and the next thing you know you have purchased another one.
For me…it's vintage linens.
I currently have 5 beautiful old bedspreads that I had no idea what to do with…
…until today. 🙂
So here is how to make a shower curtain from a bedspread.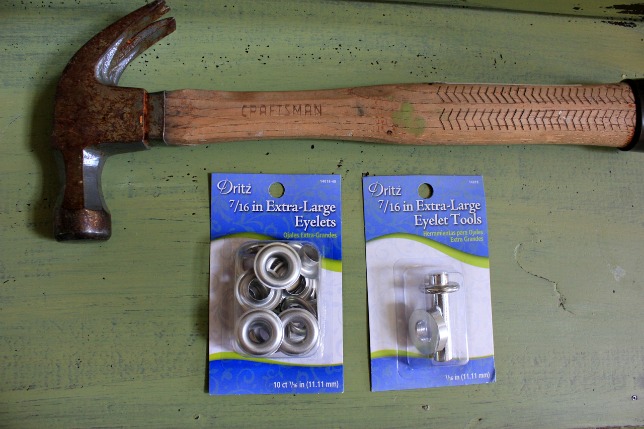 Supplies:
Vintage Bedspread
Small Vintage Linens
Extra Large Eyelets
Extra Large Eyelet Tool
Hammer
Scissors
Sewing Machine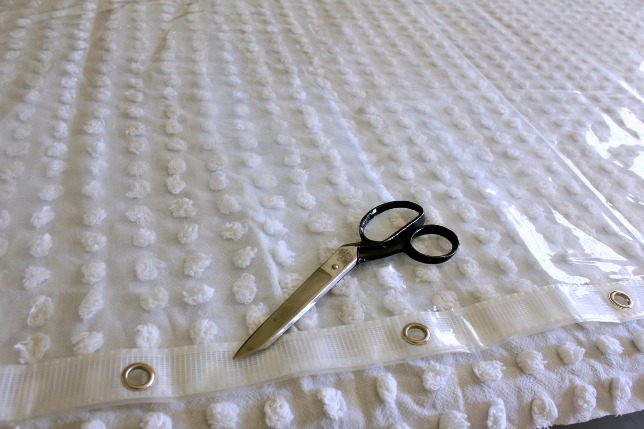 Lay the shower curtain liner on top of the bedspread.
Cut the bedspread  1/2″ wider than the sides and 1″ wider than the top.
I used the edge of the bedspread for the bottom.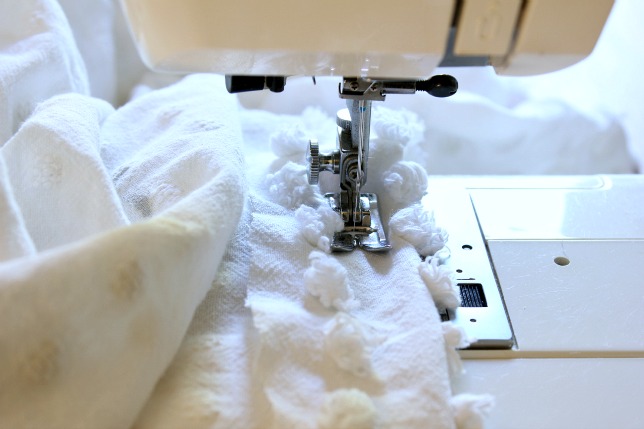 Fold over 1/2″ on the sides and sew down.
Fold over 1″ on the top and sew down.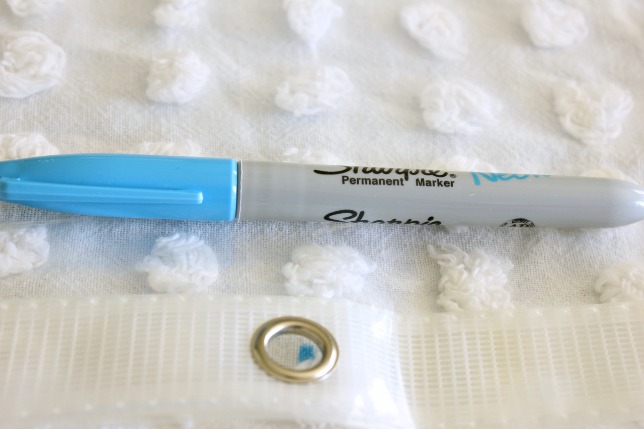 Use the shower curtain to mark where the eyelets should go.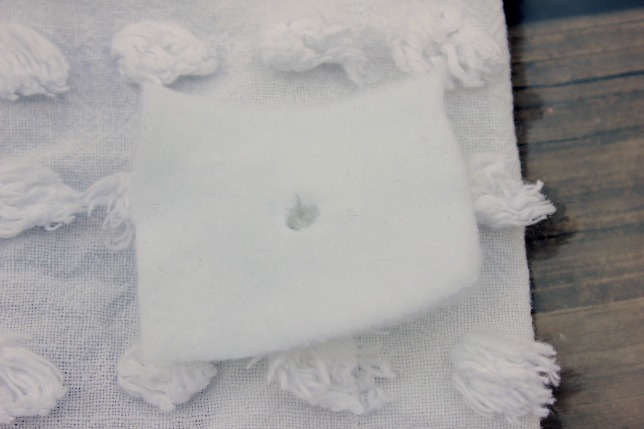 Cut small squares of white fleece and cut a small hole in the middle.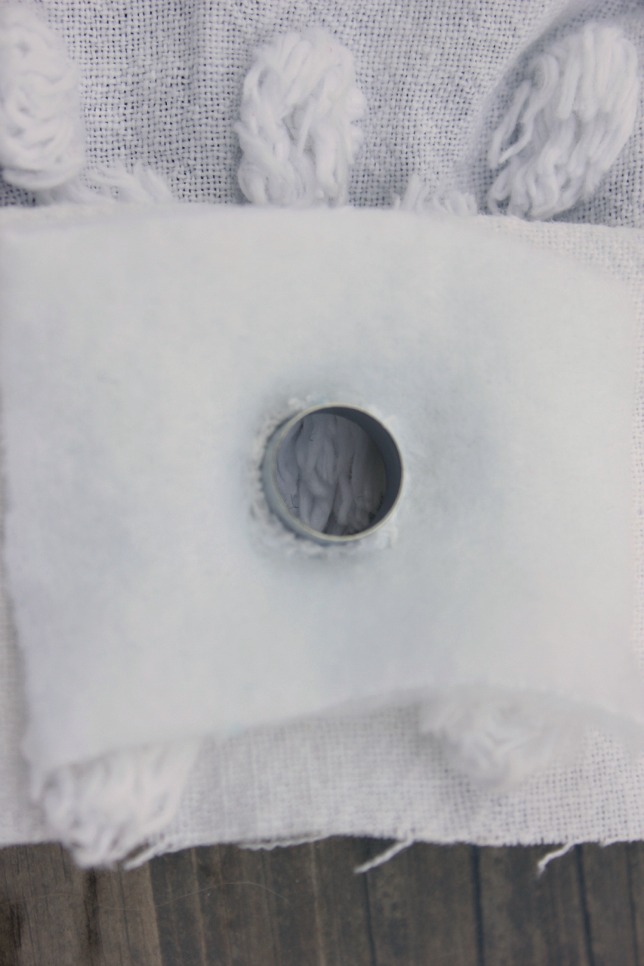 Cut a small hole everywhere you marked with the Sharpie.
Insert the end of the eyelet through the bedspread and the fleece.
Follow the directions on the package of how to line up the eyelet tool.
Hammer VERY HARD!
I did the hammering on my deck.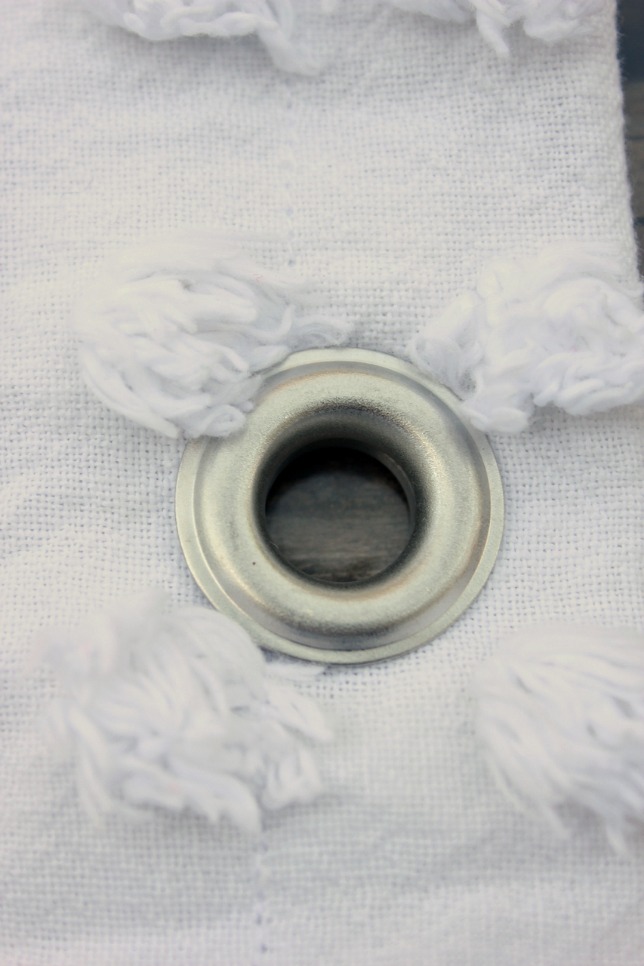 And this is what the finished eyelet will look like!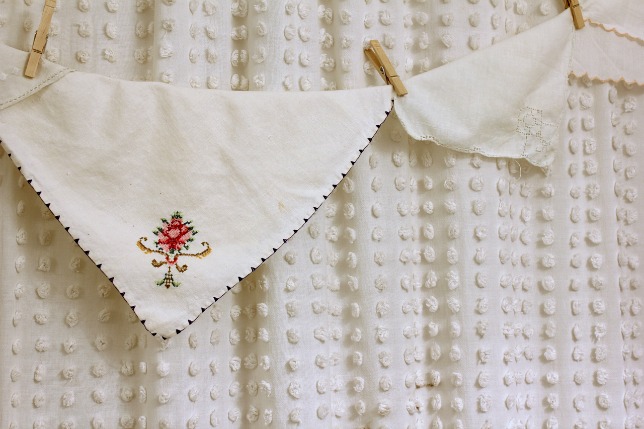 I went back to my stack of vintage linens and found some that I liked.
I tied yarn through the last eyelet on each side of the shower curtain.
I folded the linens over the yarn and held them in place with clothespins.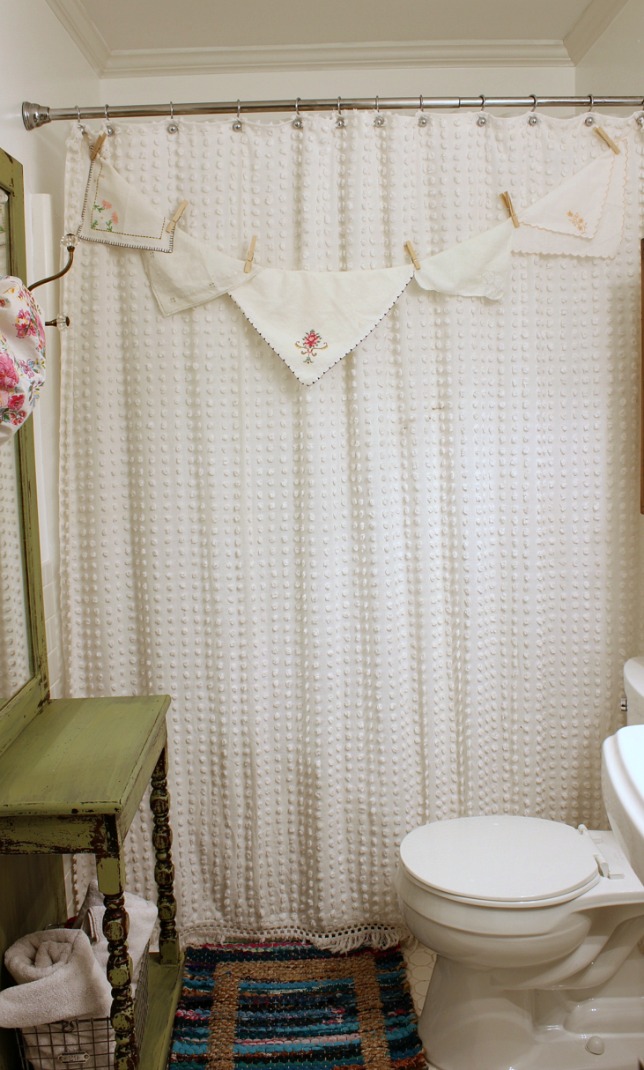 And this tiny bathroom is almost finished!
Thank goodness I didn't pass this bedspread up!
Now what to do with those 4 other ones…
Life to the full!
Melissa