Could someone please tell me what happened to October?!
It seems that I blinked and I missed it.
But I am seriously glad that November will be here tomorrow.
I can't wait to host Thanksgiving dinner!
And I'm already playing around with the table a bit.
I'm thinking something natural…and full of dried hydrangea…and acorns…and leaves…with a touch of gold.
Here is one idea for setting a pretty fall table.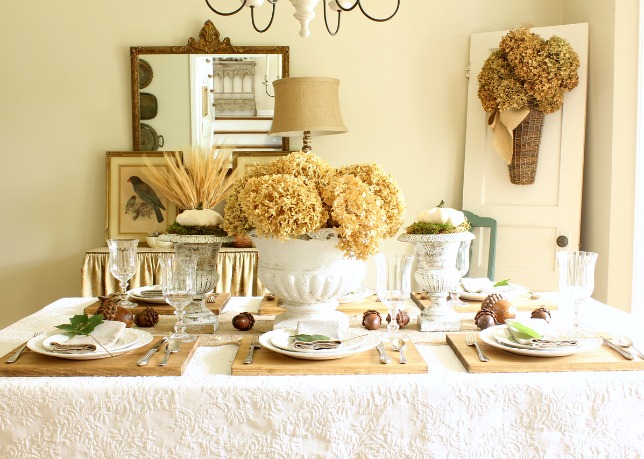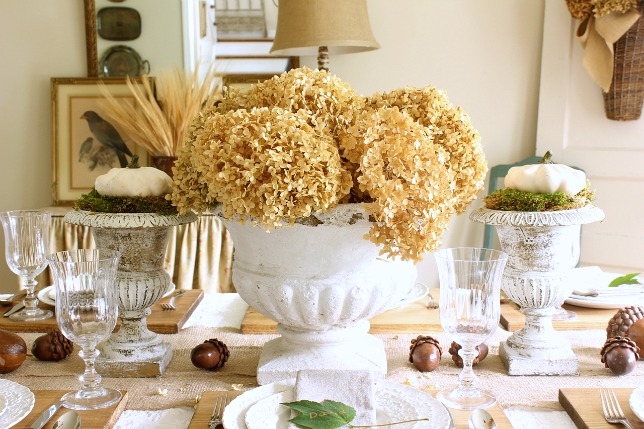 I started with my centerpiece.
A giant concrete urn filled with some of my dried hydrangea on top of my burlap table runner.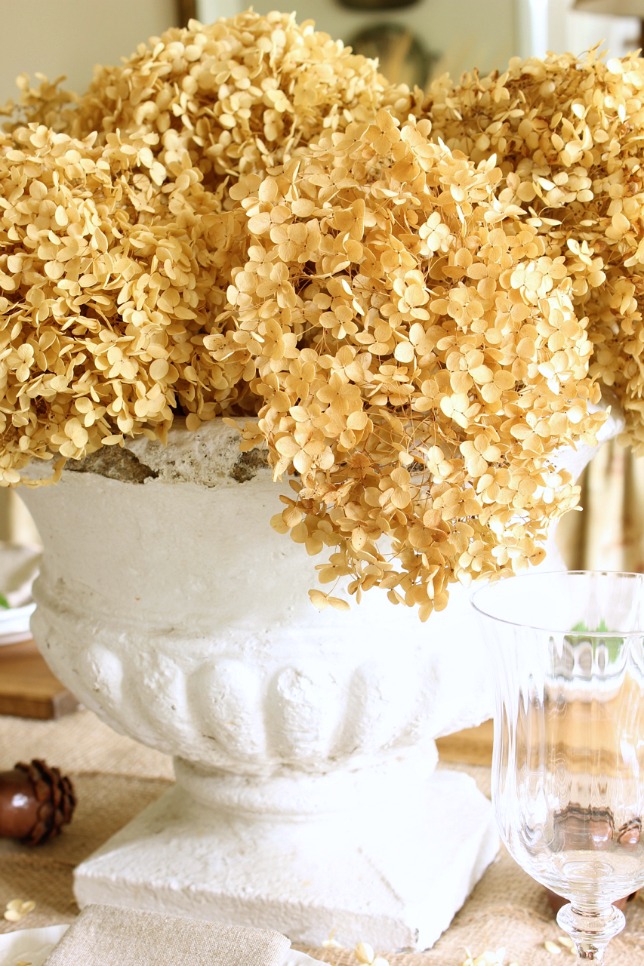 I've had these blooms for a couple of years.
They started off a pale green but have turned to this beautiful golden color over the years.
I scattered some fake acorns around to lend to the natural feel.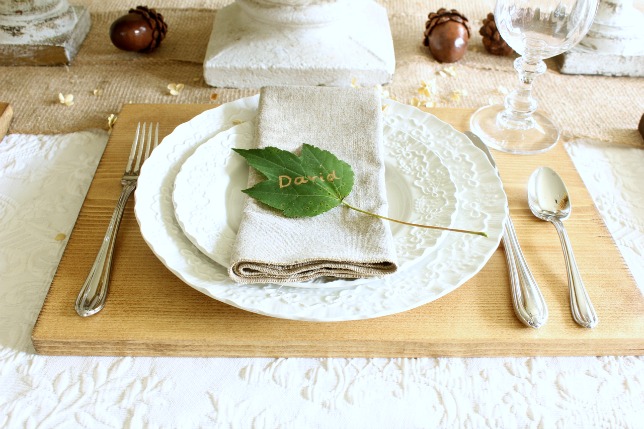 And I'm loving the wooden placemats that I made earlier this year.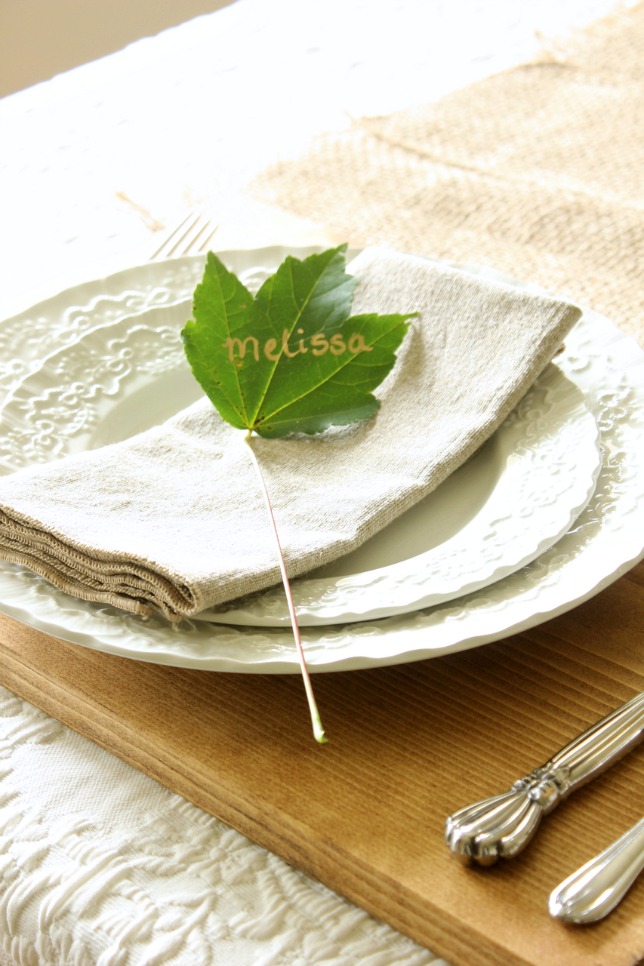 To finish the table off, I gathered leaves and wrote everyones name with a gold Sharpie.
And now I guess I need to hang on for the ride that November has to offer…
…because I have a feeling that the next time I blink…
…it will be December!
You can take a full tour of my home decorated for the fall HERE.
Life to the full!
Melissa
Follow Us!