I have dreams of growing this blog and one day hosting my own link party.
 As much as I love crafts and decorating. . . I also love to know the greatest places to shop to find the unique.  Stores that inspire!  Little places off the beaten path. Stores to rummage through and find great deals and stores that you walk in and are absorbed in the beauty!   I dream of traveling to small towns, staying in bed and breakfasts, and shopping unique locally owned stores.
 I want my link party to highlight such places.
 Small town America (or Europe. . . might as well dream big!)
Here is one of the stores that you will want to know about. . . Samantha James for the Home.  Located on Spring Street in my town of Murfreesboro, TN.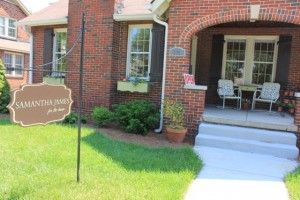 I have the privilege to occasionally work in this store.  Owned by two of my good friends; Trish and Candyce.  Their store is beautiful!  A great place for wedding and baby gifts.  A great place to find the perfect little accent that will finish off a room.  Or, to find the perfect antique that will transform the whole room.
Enjoy the pictures. . .
Be inspired!
And, if you have the chance, stop in Samantha James and tell them that Melissa sent you!
Love the lantern under this table!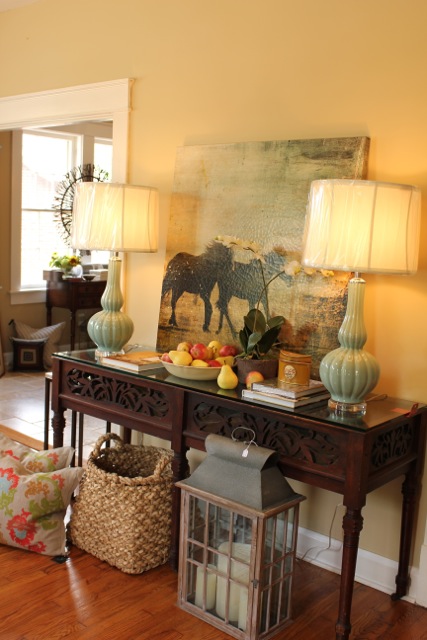 How precious is that little chair?!
Love the pillows!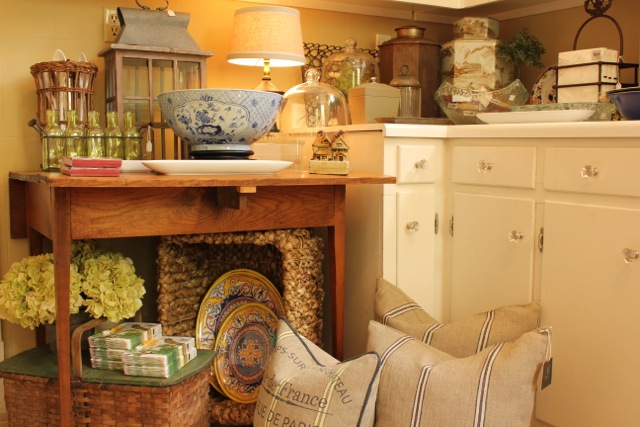 And, the picnic basket!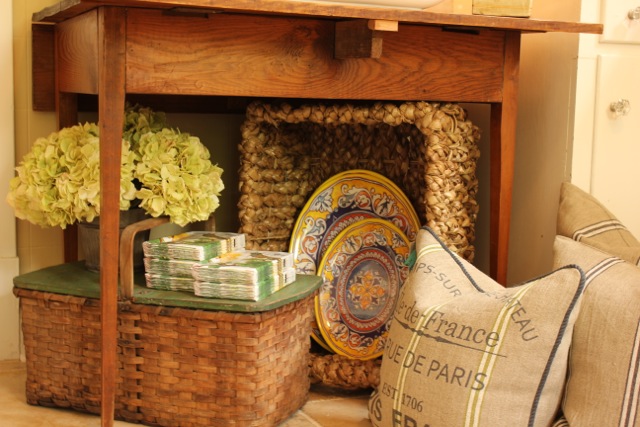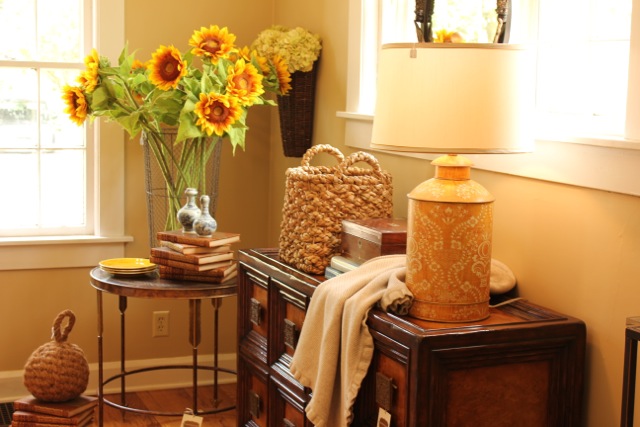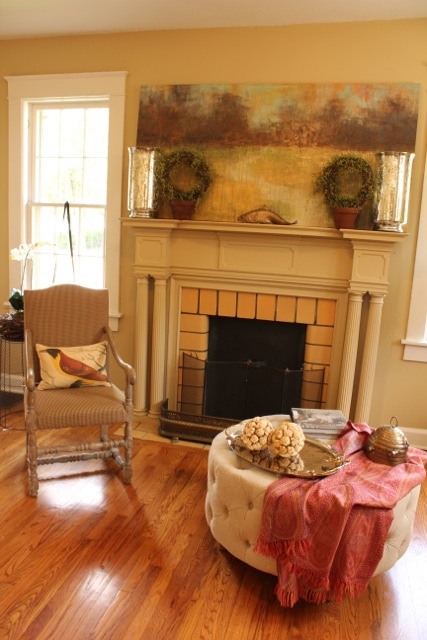 The little lamp on this table is on my list!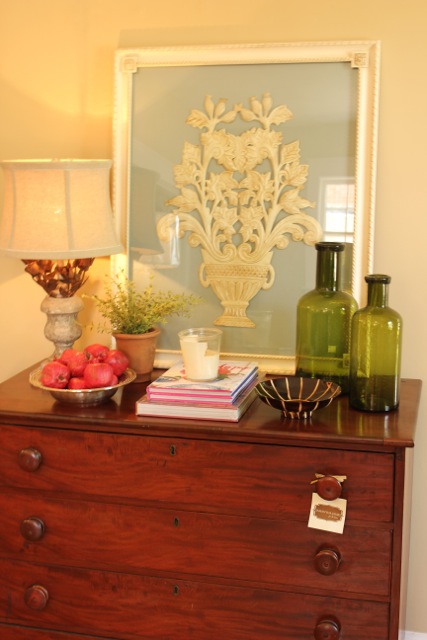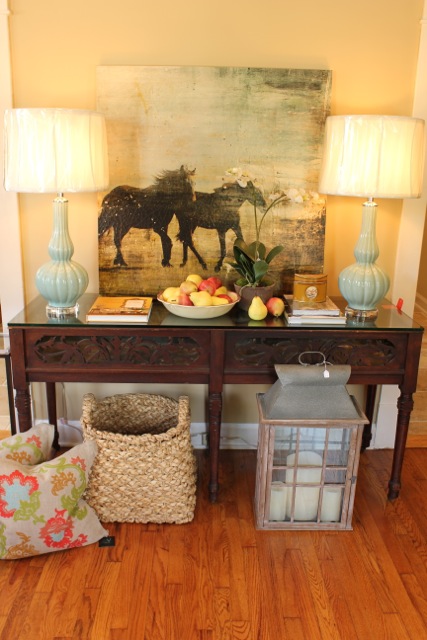 Precious baby gifts!
This makes me wish my girls were little again!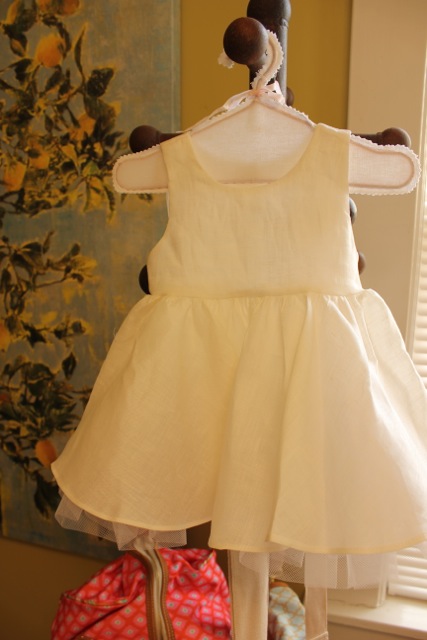 Love the map and the metal bowl filled with moss covered orbs.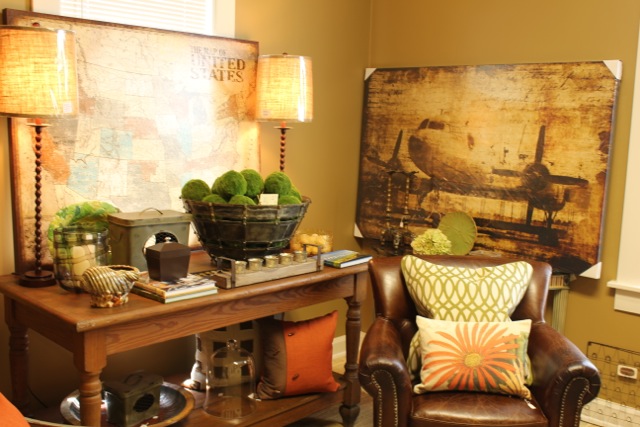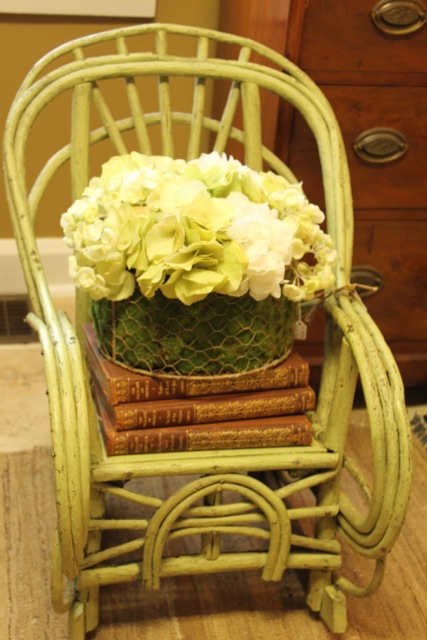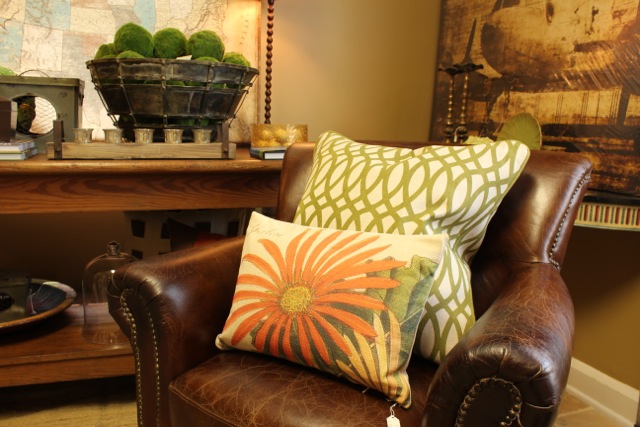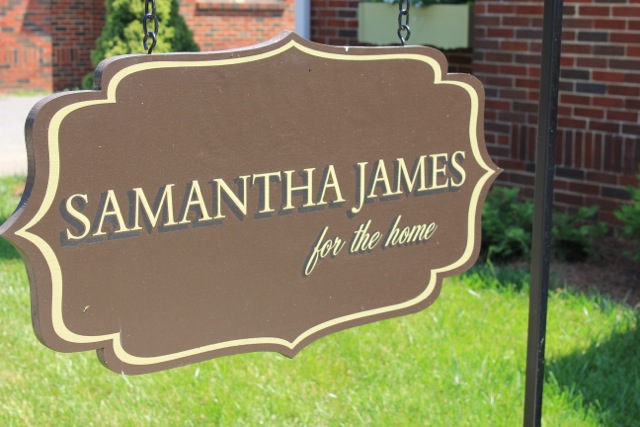 I hope to share more places that my town has to offer.  I love Murfreesboro, TN!
I also hope to know where your go-to places are where you live!
Maybe we will have a chance to share those soon?!  (I do not even know how to host a link party. . . looks like I will need some more computer lessons – UGH!)
I would be willing to learn if it meant that I could find some hidden treasures!
Let me know if you would be interested?
Life to the full to you today!
(I was not paid to write this post.  I simply want to share Murfreesboro, TN with you!  )