I'm really not much of a detail person.
I'm more of a "Big Picture" kind of girl.
I think it's because I don't make time for details.
I like to move on to the next project.
I have a lot less OCD…and a lot more ADD.
But let me tell you…if you have a porch swing that is hanging with chains…
…you should take 1 hour…and find some rope…
…because this little detail is worth your time!
CUTE!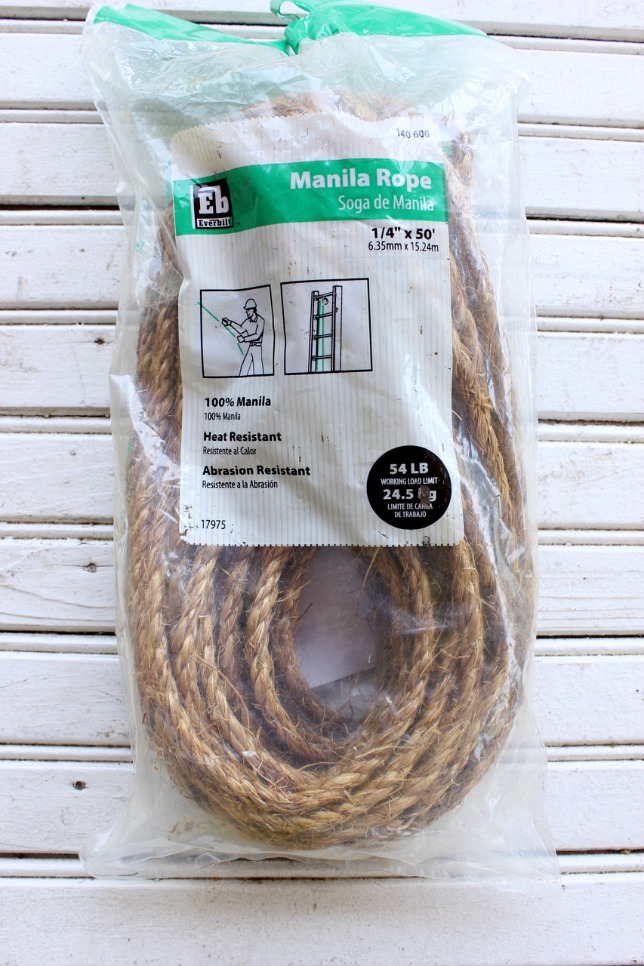 Supplies:
2 bags of rope
hot glue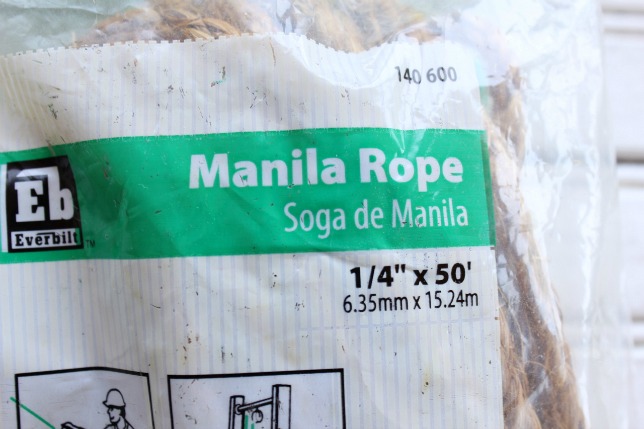 This size worked well.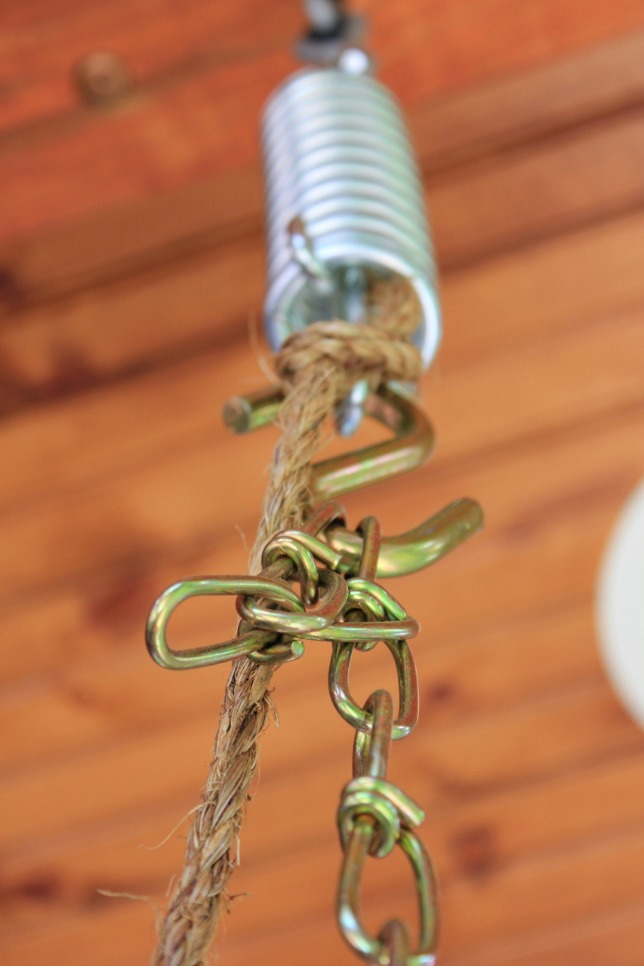 I tied a knot at the top of the chain and started wrapping.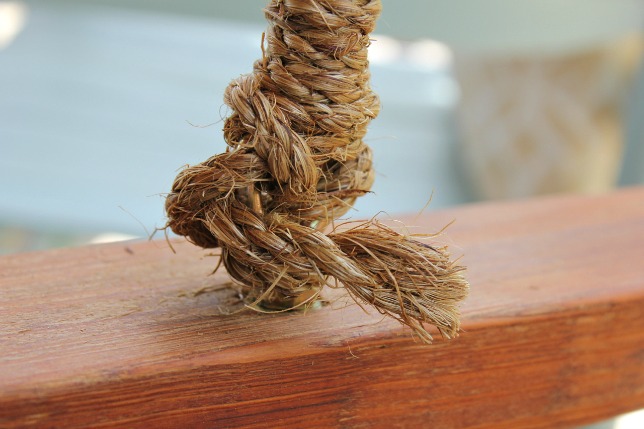 I wrapped until I reached the end of the chain and tied another knot.
There were 2 chains that attached to the swing,
so I went back to the top of the bare chain and looped the rope into the chain…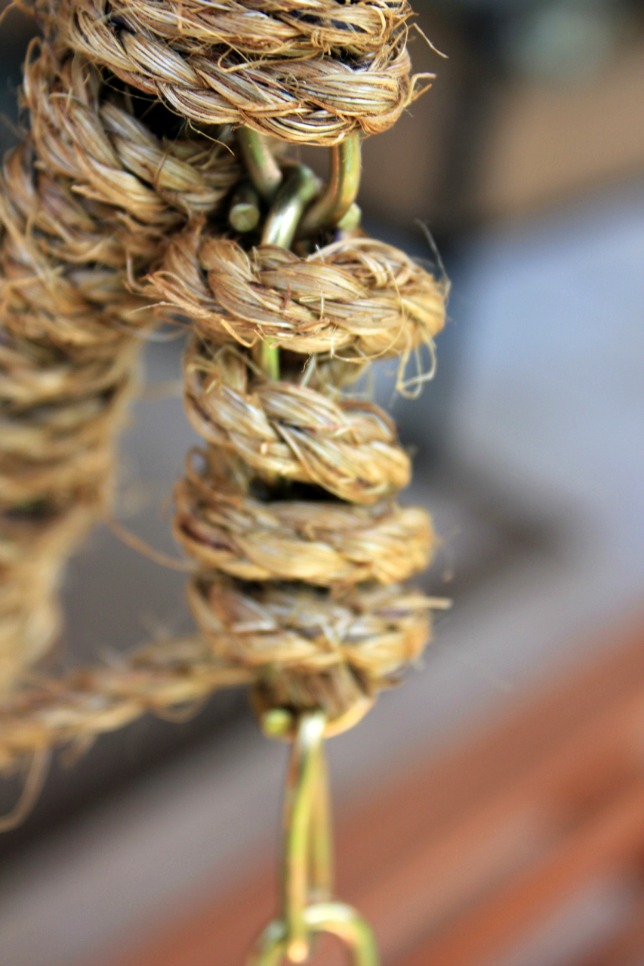 …and finished wrapping the extra section.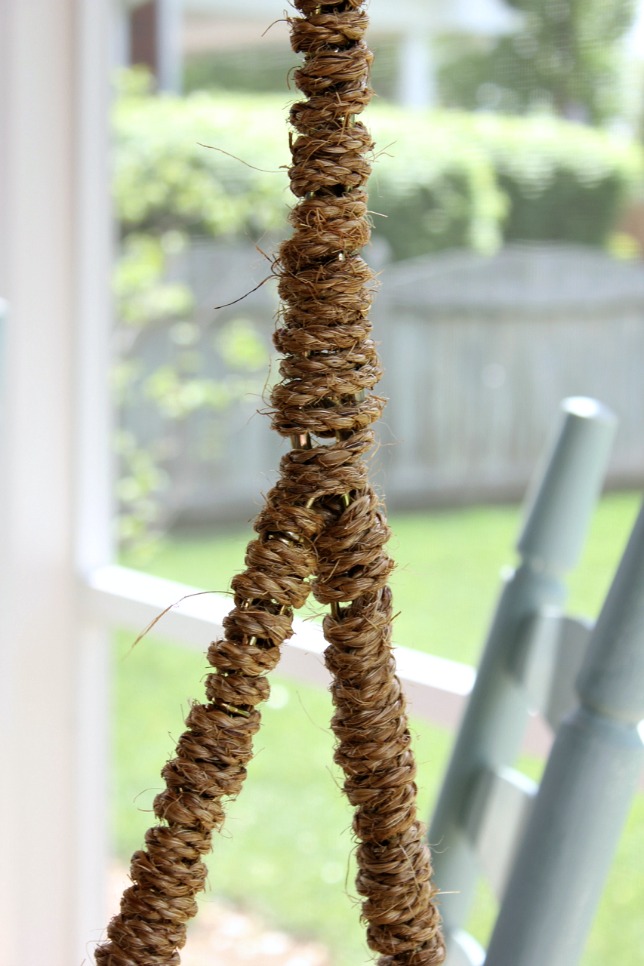 Then I dabbed hot glue on all of the knots.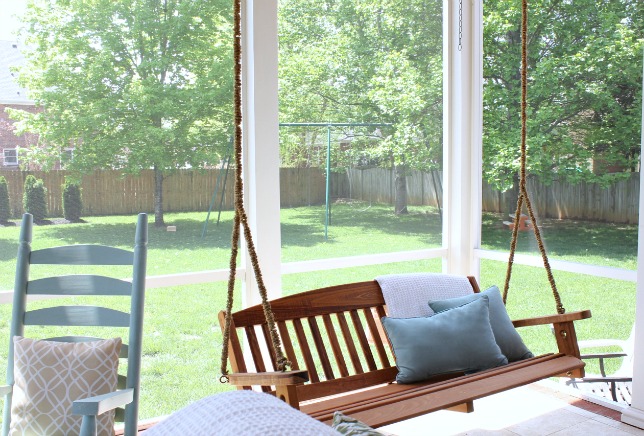 It's a small detail that made a big difference.
And no…this is not my back porch…this space belongs to a good friend of mine…and I was lucky enough to decorate it!
You can see more of her beautiful back porch **HERE**
Life to the full!
Melissa