I have an amazing husband!  On Friday, he called to let me know that he had seen a church yard sale on the way to work and wanted to know if I wanted to run over there with him?!  My husband loves a yard sale. . . how lucky am I?!
Needless to say, I found several good things and one amazing find!  I will be sharing that with you after it gets its "remake."  But, I am needing to create a space for it.
So, today I worked on the side of the playhouse where this great find will find its home.
The word that this great find makes me think is. . . RELAX!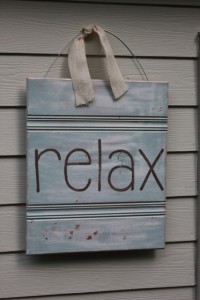 This is where I started.  With an old cabinet door from the Habitat store.  They are only $3!  I loved the style of this one.  (I only bought 2. . . what was I thinking?)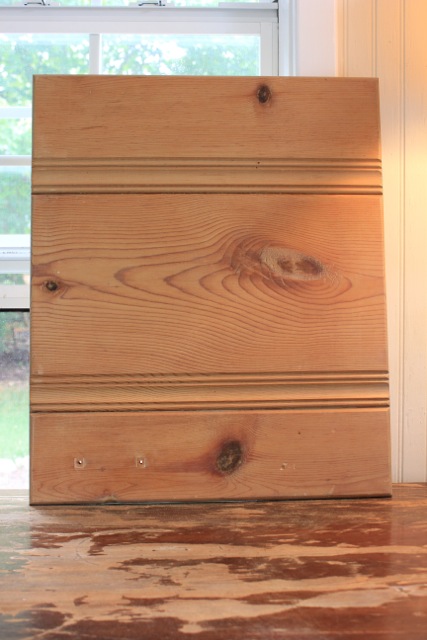 I gave it a light coat of spray paint.  (Finally used all of this can!)  I just wanted a little white to show through once I sanded it down.
Next, I painted on a light coat of blue paint.  (Almost out of this color too!)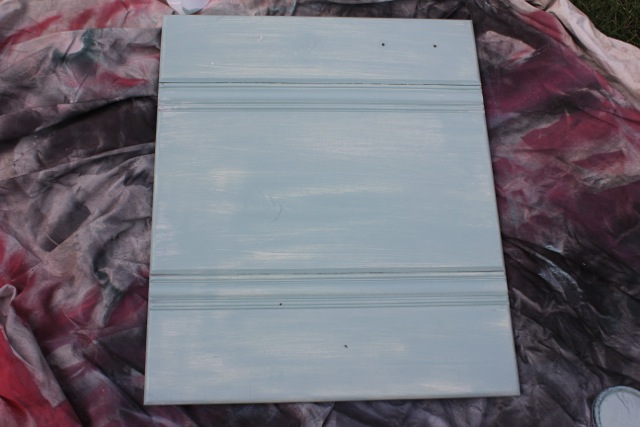 I sanded the whole thing down to give it a more aged look.  Then, I used a pencil to draw on the word "relax."  I used brown outdoor paint for the letters.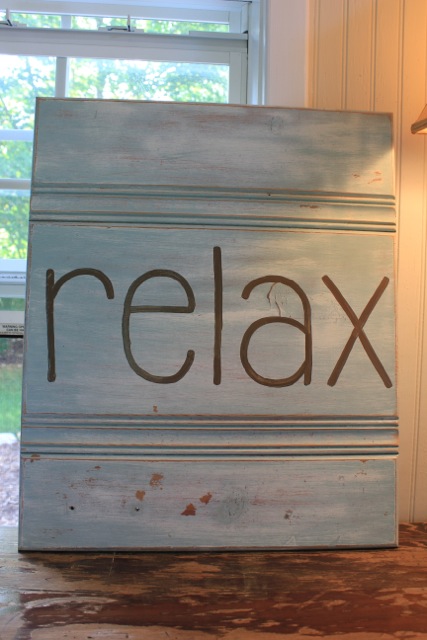 After the letters were dry, I lightly sanded the whole thing again.
Then, I sprayed on a clear sealant.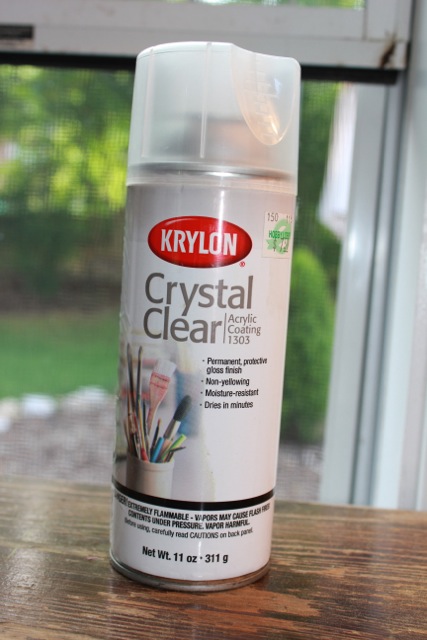 I made the hanger out of a heavier wire.
I used little pliers to make loops on the ends to nail it into the board.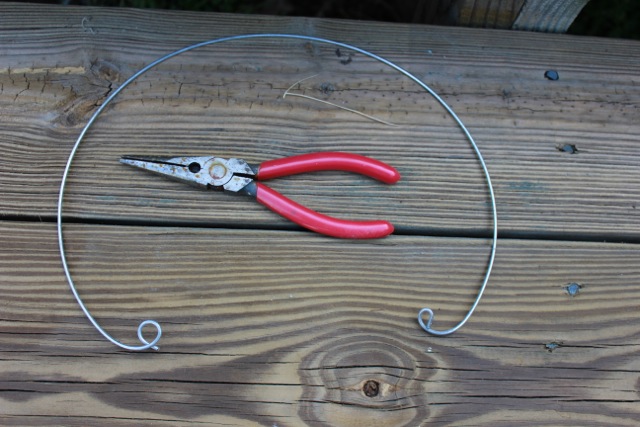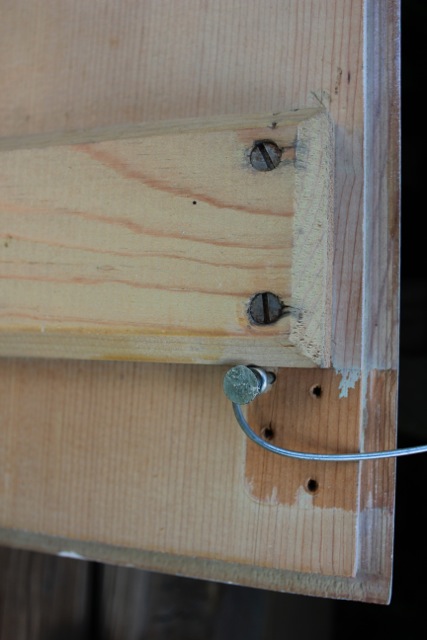 The side of the playhouse was going to need more that this one "relax" sign.  I had some old shutters that I bought years ago.  I found some candleholders at a yard sale several months ago.  Together, they were just what I needed.
The candleholders looked like this: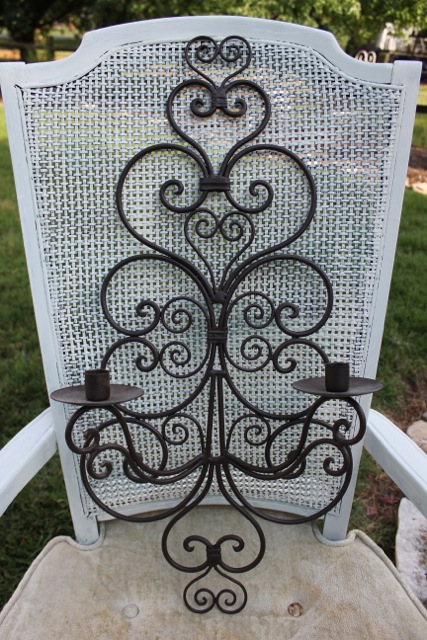 Until I lightly brushed on a little of this: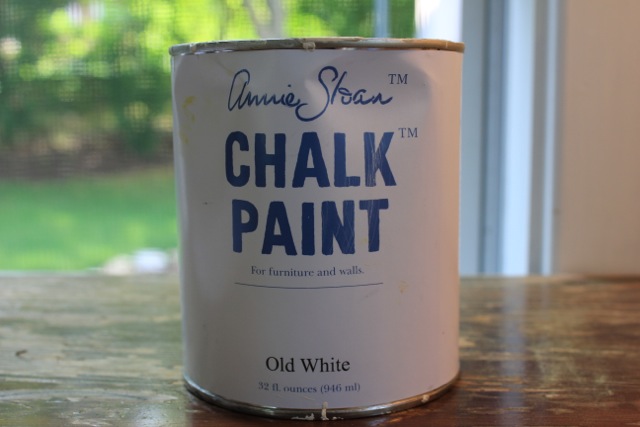 Then, I added some votive candle holders and burlap bows.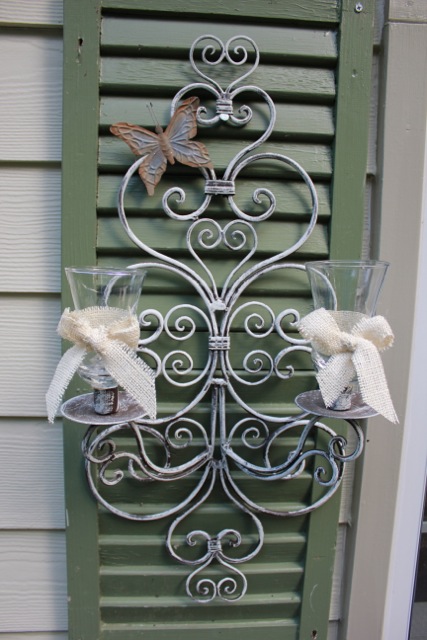 The side of the playhouse that used to look like this:
Now looks like this: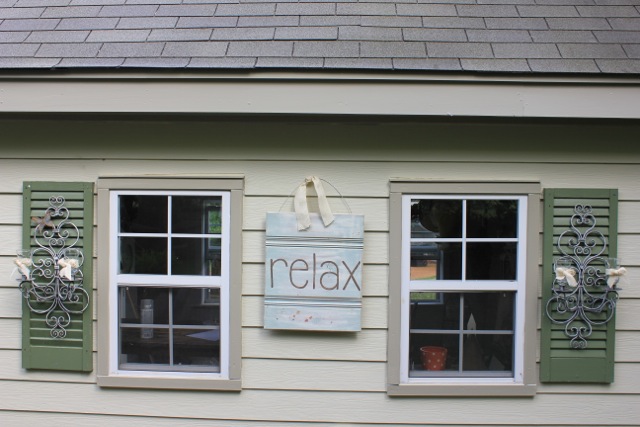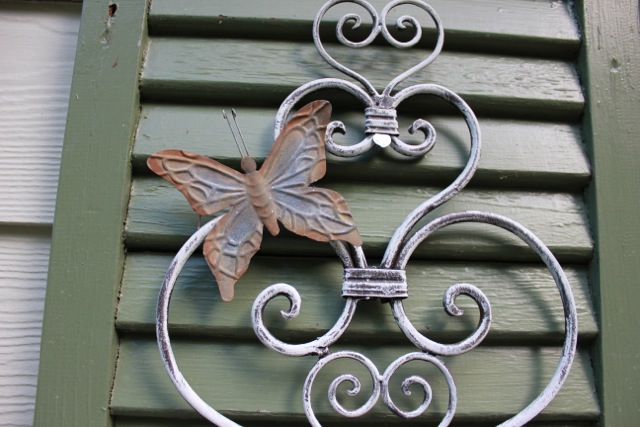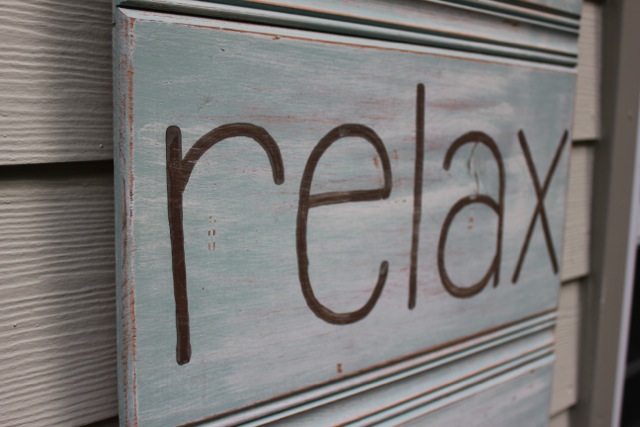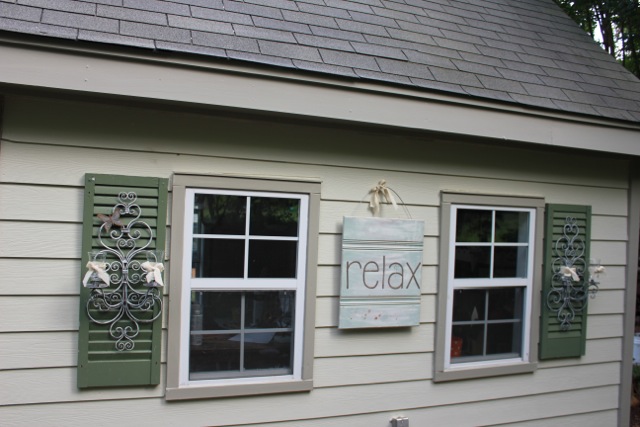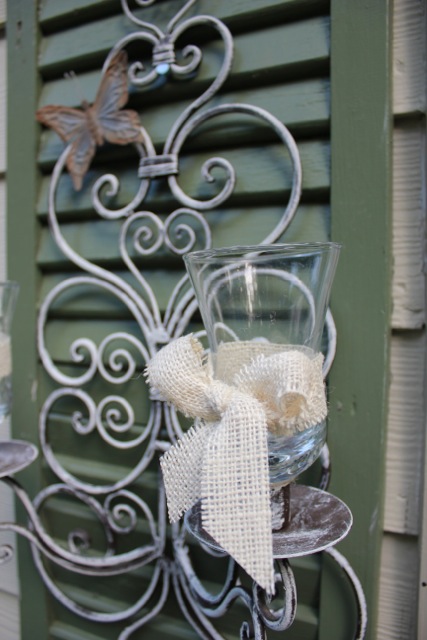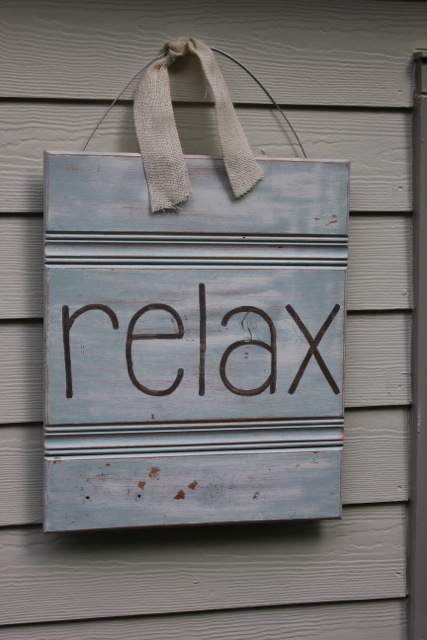 I can't wait to get the other find finished!  So far, this little "side" makeover has cost: $3 for the cabinet door, $4 for the shutters, $4 for the candleholders and $8 for the votive cups.  Not bad.
I am loving the transformation!
Life to the full to you today!
Cowgirl Up
Serendipity and Spice