Are you looking for a fun pumpkin project today?
Heather and Vanessa over At The Picket Fence are sharing
5 Fun Pumpkin Projects this week.
Followed with a Pumpkin Linky Party!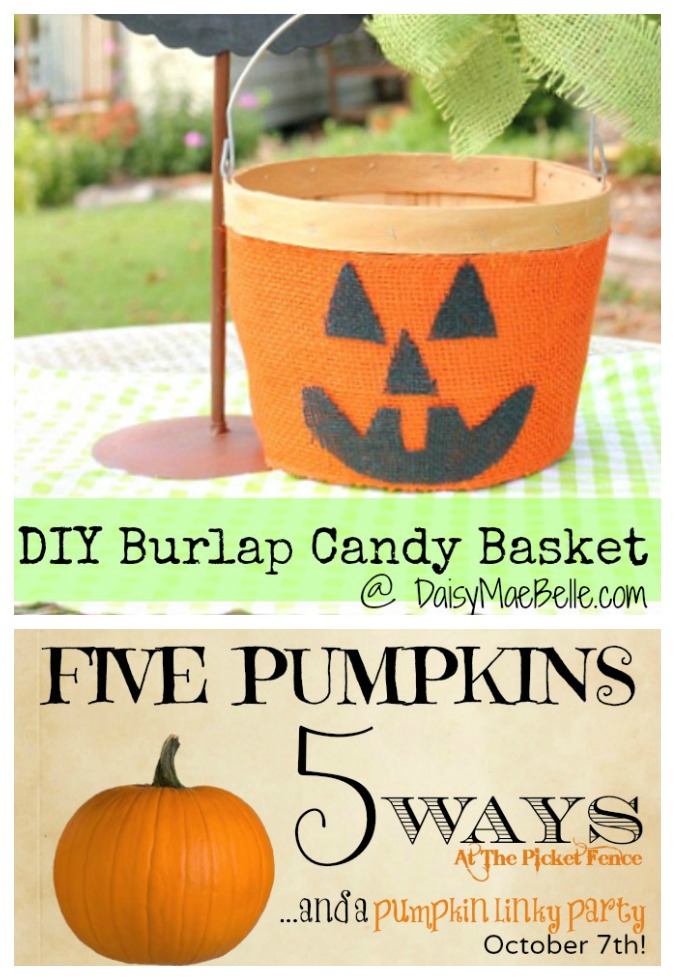 They were kind enough to let me join in on their Pumpkin Fun!
I am sharing how to make a Burlap Treat Pumpkin today!
I'd love for you to pop over and say HI!
Life to the full!
Melissa