I recently bought a new table and mirror for a little niche in my kitchen.
You can read about the table here and the mirror here.
I felt like the area lacked something.
I wanted it to feel "taller."
So, I added a little height with this basket make-over.
I started with a $1 yard sale basket.
Of course, I painted it with Annie Sloan Chalk paint.  All over with Old White and then lightly with Country Grey.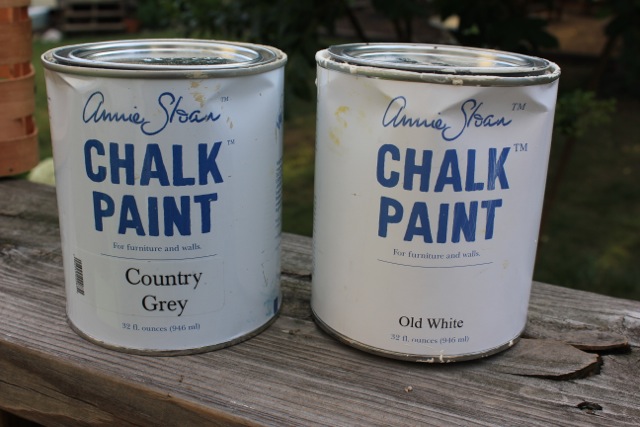 I distressed it lightly.
I hung it on the wall by nailing right through the back of this basket.
I added some pears that I bought a long time back, a nest from my collection and a butterfly.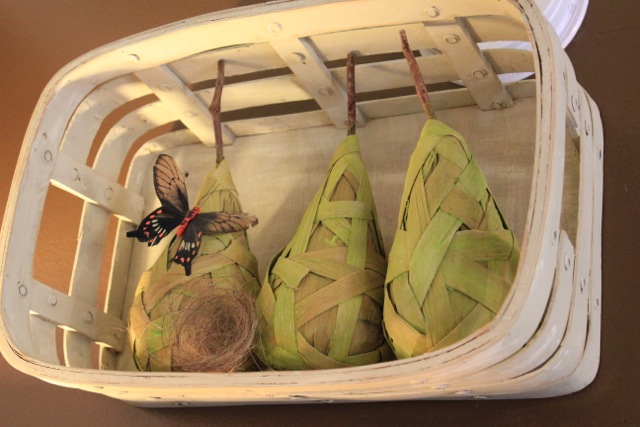 I like the height it adds to the space.
And, I love the touch of green.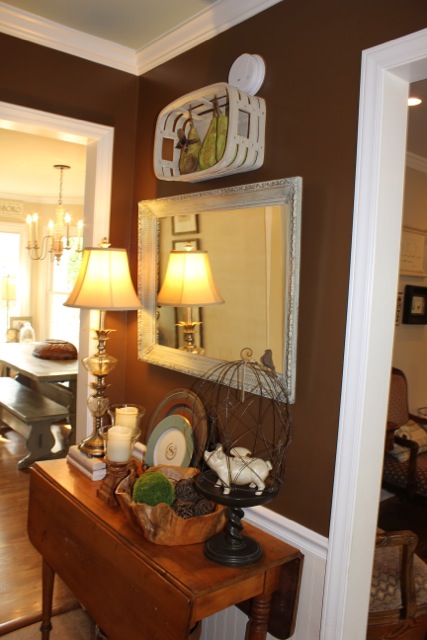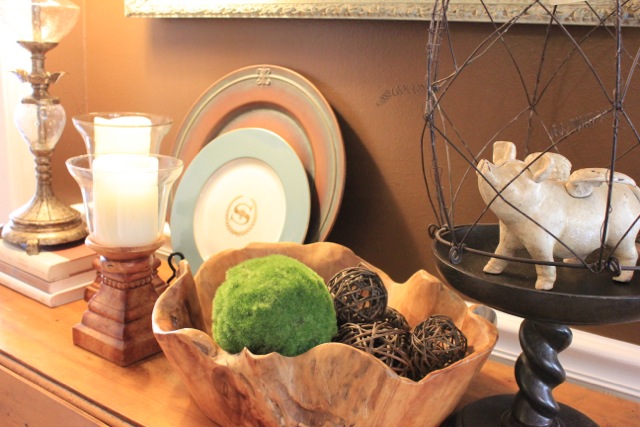 You might remember the "S" plate from my dining room buffet.
I traded a carved wood piece (a $1 yard sale find) for the "S" plate.
I can never leave my accessories alone!
Here is the way the carved wood fruit bowl looks in the dining room.
Can you believe that I got that for $1?!  I didn't even have to paint it or do anything to it!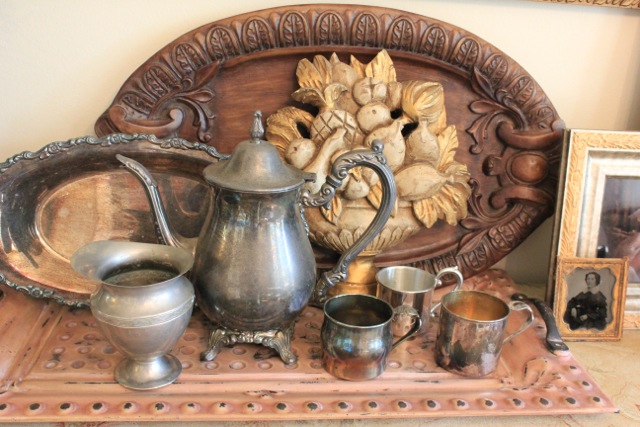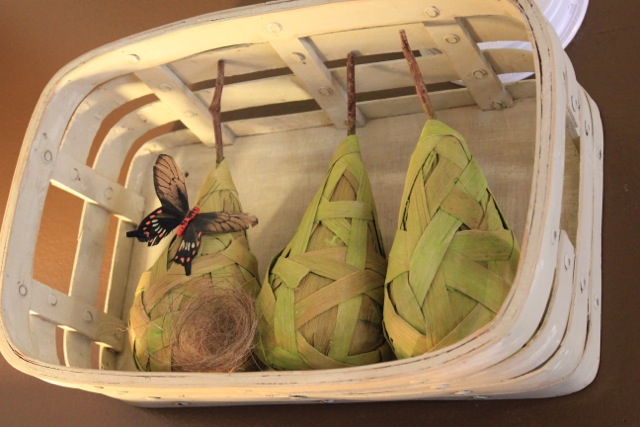 You can get a peek into my dining room and family room.
(Sorry for the flip-flops!  Anna Belle forgot to pick up her shoes.)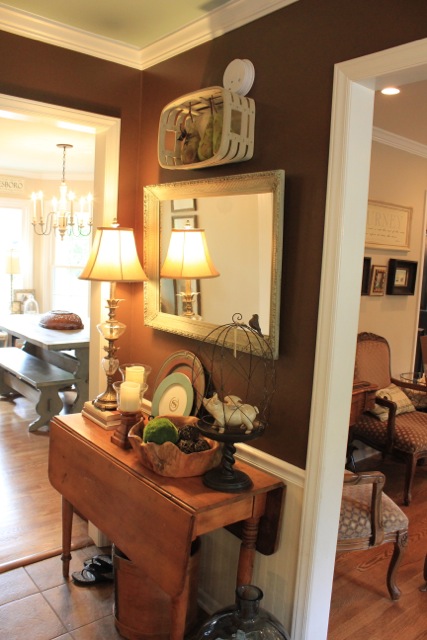 I hope to share some more pictures of my family room.
I have only shared a couple of corners in there.
We really live in that room, so it is harder to keep it "photo-worthy" with the kids home from school!
Hope you are enjoying your summer!
Life to the full to you today!
Here are the places that I party!
Sunday
Monday
Tuesday
Wednesday
Thursday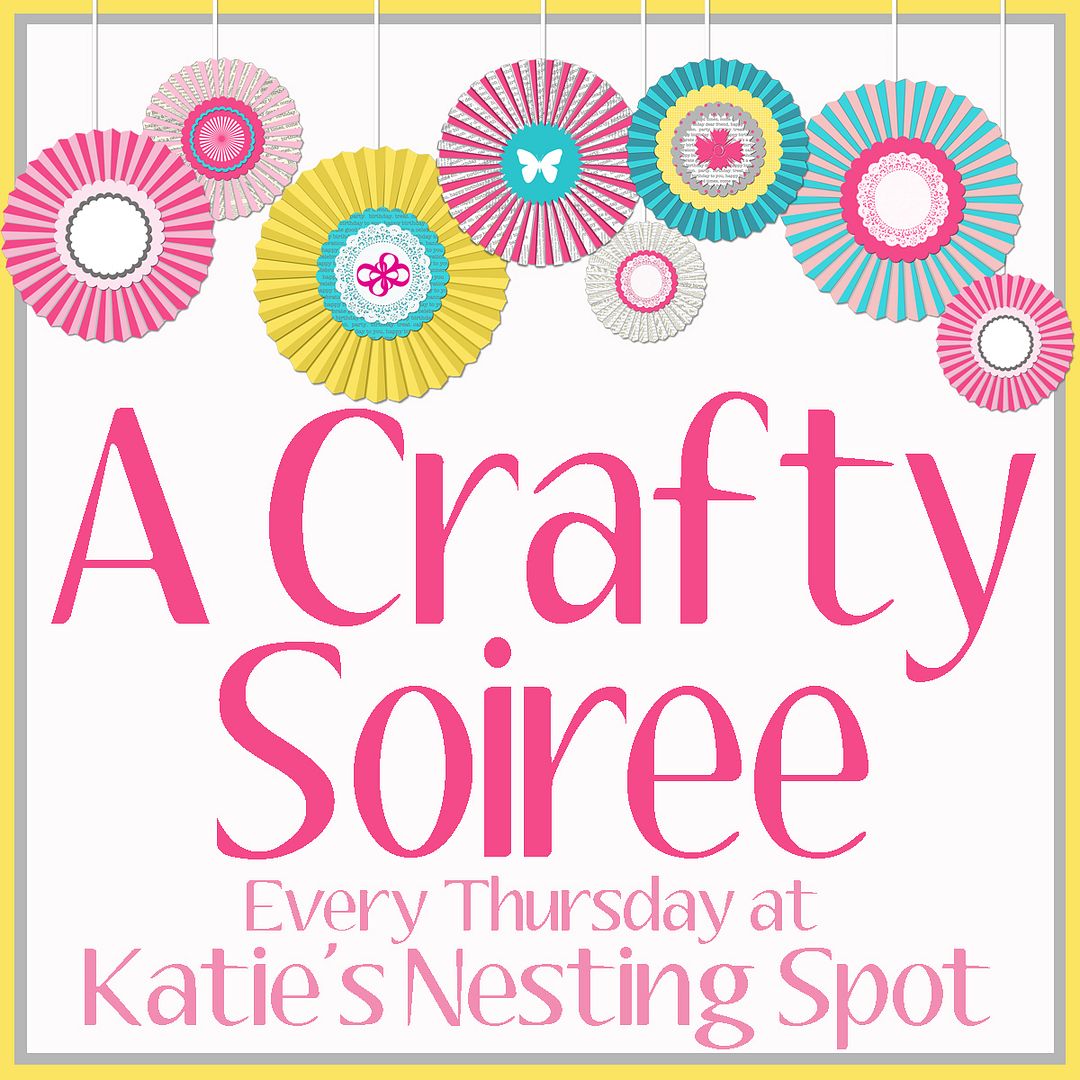 Friday
Saturday