Do you have friends that are so close that you name them as family?  We are blessed with such friends in our lives with the Rubio family.  Madeline just turned 13 and her mom, Becky, is having a "mentor" birthday brunch.  The brunch is going to be for those ladies in Madeline's life who are special to her and are committed to being there for her in her life.
And as my gift to her, I am decorating for the event!  Madeline loves bright colors; some of her favorites being blue, green and purple.  So, those are the colors that I am going to use!
I want to set the table and put name cards at each place.  I thought that I cute way to do that would be to put the names on party hats.  Unfortunately, there are not very many cute party hats to choose from that would fit the color scheme!
So, this is what I came up with.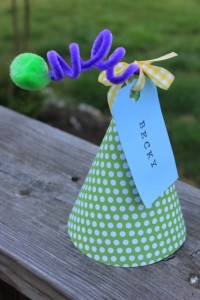 Most of these pictures are going to be terrible!  I meant to get this done earlier in the day, but of course if was night time before I got around to it!  I promise to have STELLAR pictures the day of the event!
I started with super cheap party hats from the dollar store.  At 8 for $1, not a bad place to start.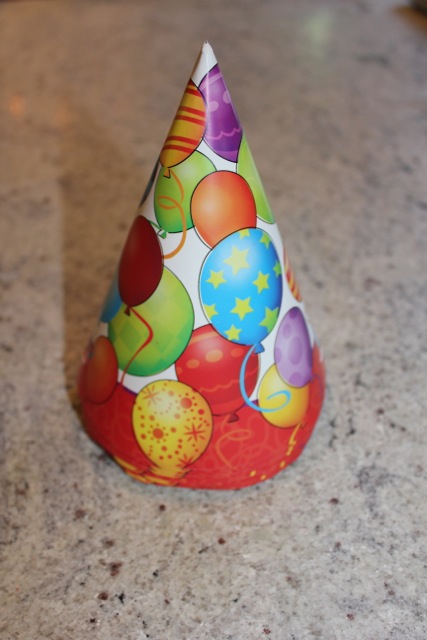 I headed to Hobby Lobby and bought an array of 12×12 papers in the colors of our theme.  Then, I took the hat apart to get a pattern.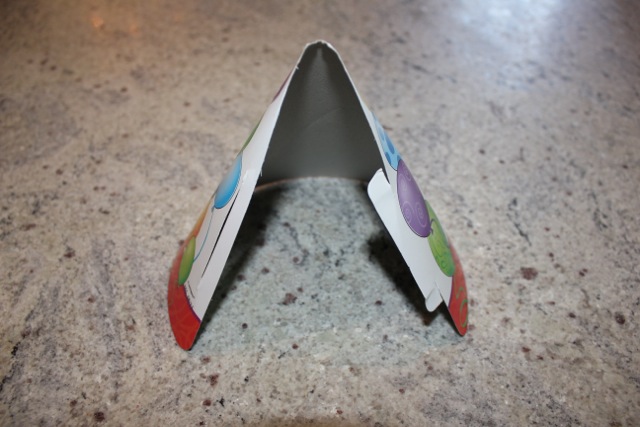 Next, I traced the hat onto the paper.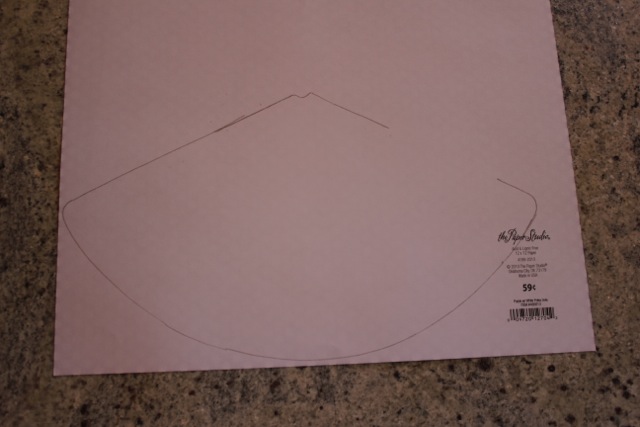 And, cut it out.  I cut it a tiny bit larger than the pattern.  Too much paper would be better than not enough!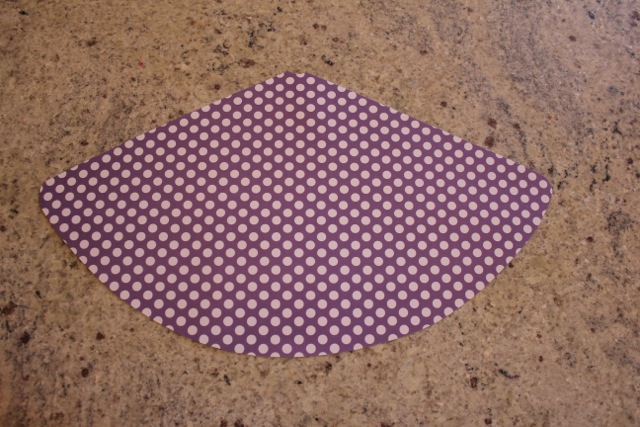 I put double stick tape on the edge of the seam of the hat and wrapped it around.  I finished the other edge off with hot glue.  Can you see the tape in the picture below?
There was a little bit hanging over the edge of the original hat, so I just trimmed that off.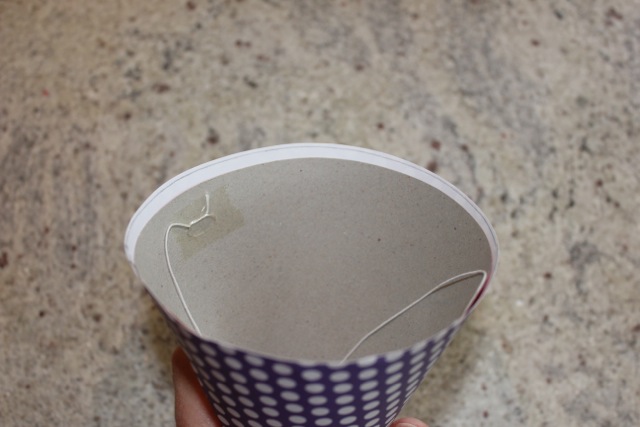 The hat part was complete.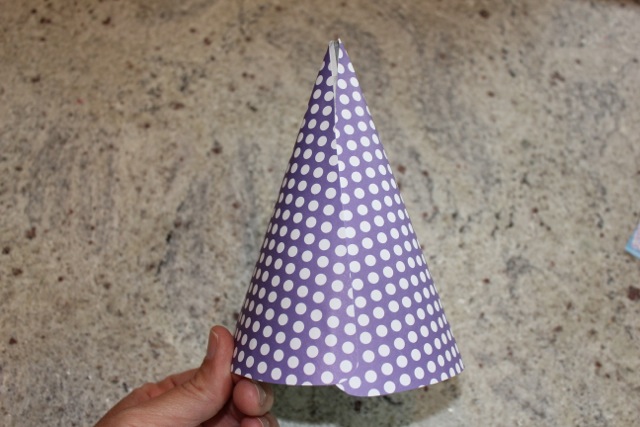 To add a little whimsy, I used pipe cleaners and pom poms.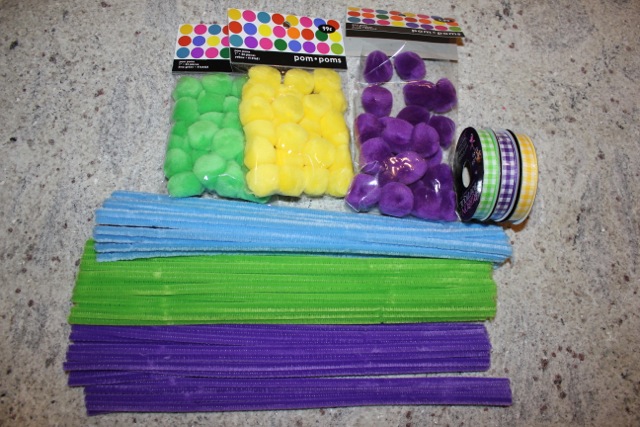 I twisted the pipe cleaner around a pen and then worked with it from there to get the look I wanted.
I hot glued a pom pom onto the end and then hot glued the pipe cleaner into the top of the hat.
To make the name tags, I cut out a tag shape using my daughter, Daisy's Silhouette Cameo.  (Can you believe that is what she wanted for Christmas?!  How lucky am I?!)
Then I used my ABC stamps to stamp the name on.  (I will be having a chat with my girls in the morning – 4 of the letters are missing!!!  I could not even spell Madeline's name – no "A.")
Here is the final product.  I think it will look cute to have them on the plates lined up down the table!  (I do not think I could have taken a worse picture if I tried!  Sorry!)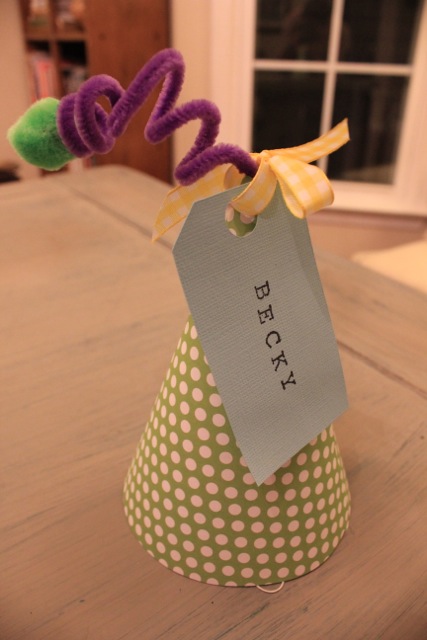 I made a second attempt to photograph the hat this morning: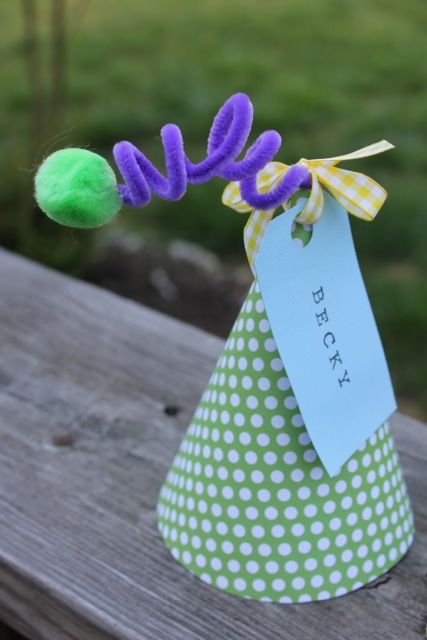 I have also seen the idea floating around Pinterest to use an empty frame to pose behind for pictures.  These hats will be cute for that as well!  Should add a little "fun" to the party!  Now, I just have to find a frame.  So far, no luck?!
On a side note: This marks the beginning of the 2nd month of Daisy Mae Belle!  This first month has been amazing!  I have gotten more projects complete in the last month than I have in the past year!  And, I have had over 7,500 views!  You guys are great!  Thanks for stopping by!
Life to the full to you today!