I had a revelation about 10:00 this morning.
 Tonight was really going to be the best night to have a party to celebrate my Lila Mae's birthday.
Needless to say, everything that I had planned to do today did not happen!
But, there is a slumber party going on upstairs right now with very happy children!
We don't do giant birthday parties at our house.
This is definitely not one that you will be pinning!
But, even in all of this simplicity, Lila Mae has felt very special and very loved.
I can't even count the times this evening that she has thanked me for this great party!
This is when I am so thankful for the more "permanent" birthday decorations that I have made in the past.
So, I thought I would share a couple of those with you!
The first is this cupcake that I painted a few years back.
I found this great frame at Goodwill.
I spray painted the frame turquoise.
Then, I painted right over the "rose" that was in the frame originally.
I have used it for several birthday parties now!
It is almost a tradition to hang this on the door for parties!
(I love a tradition.)
The next decoration I pulled out was the birthday banner.
I bought this one several years ago at Target.
It was pretty cute as it was.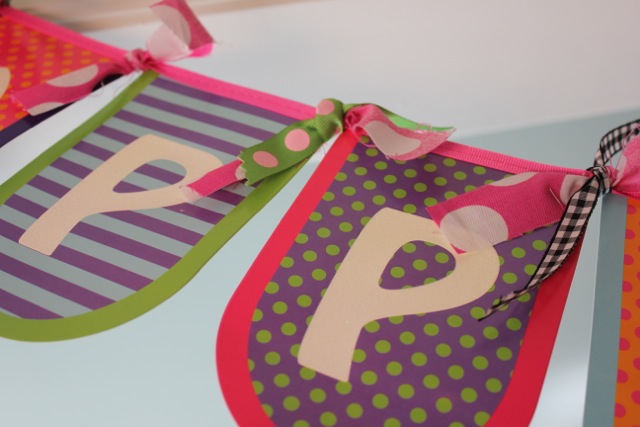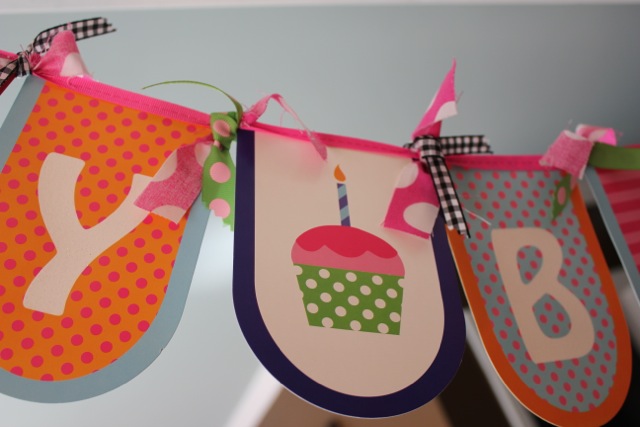 But, with a little ribbon and strips of fabric. . .
It looks a lot more festive!
The next was party hats.
I found these at the Dollar Tree a while back.
I covered them with fabric.
Added fringe and rick rack to the bottom.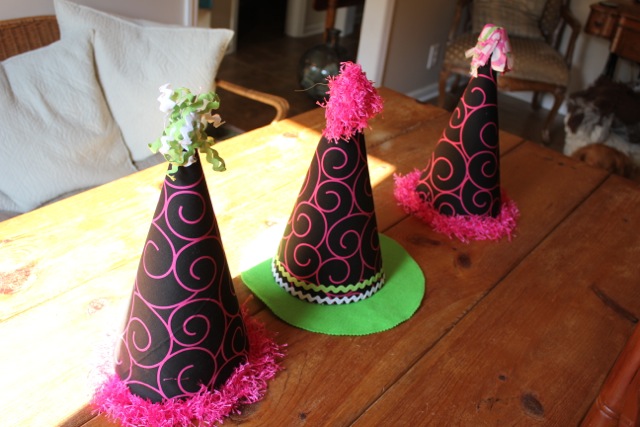 Added tassels to the top.
One with rick rack.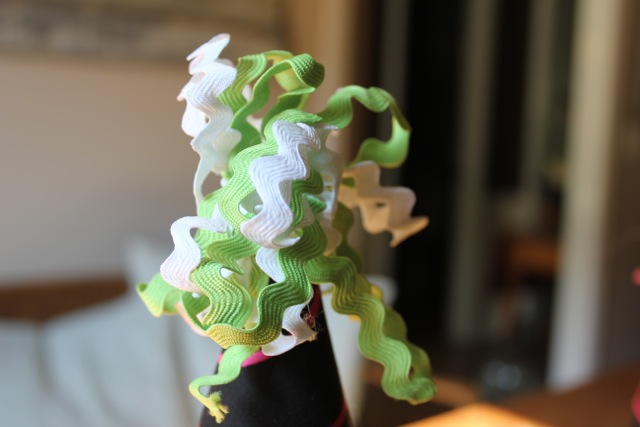 One with fringe.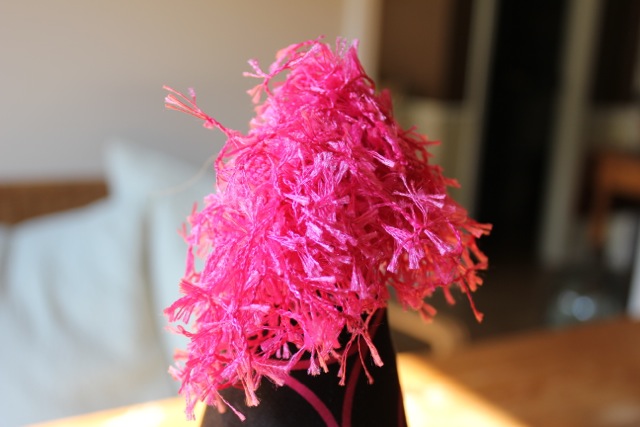 And, one with fabric strips.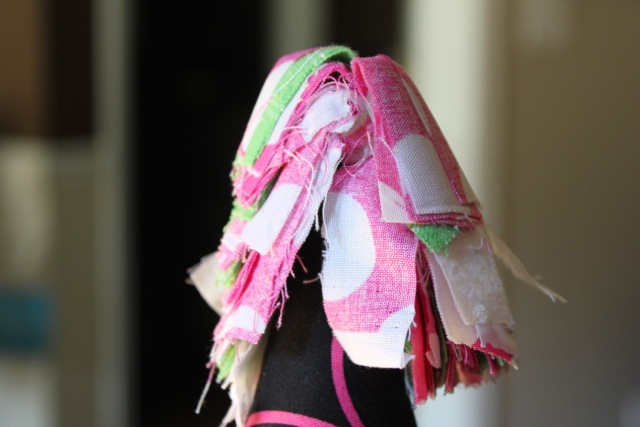 I am so thankful for these few party decorations that I keep on hand!
We made our own cake – not a lot of time to order one!
We headed down the cake aisle of the grocery store.
We found some great sprinkles, candles and blue icing.
Lila Mae wanted to decorate her own cake.
She has watched the Cake Boss enough to know what she is doing!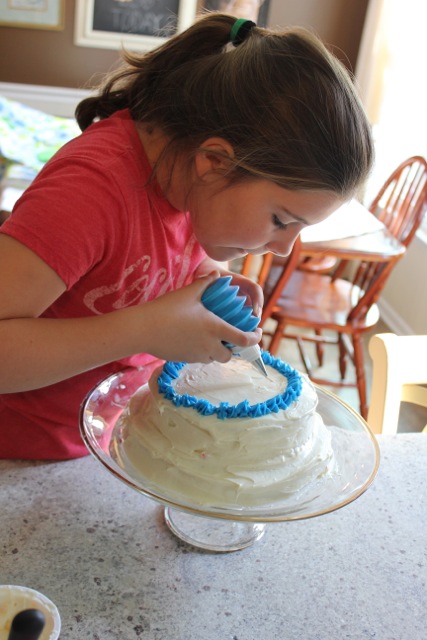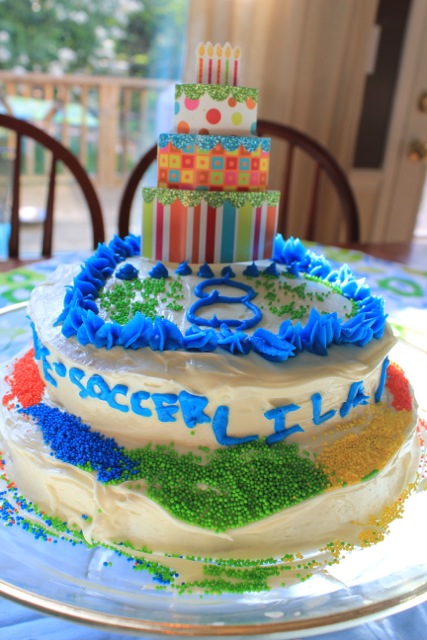 On the "card" aisle, we found this cute gift tag that we turned into a cake topper with a toothpick!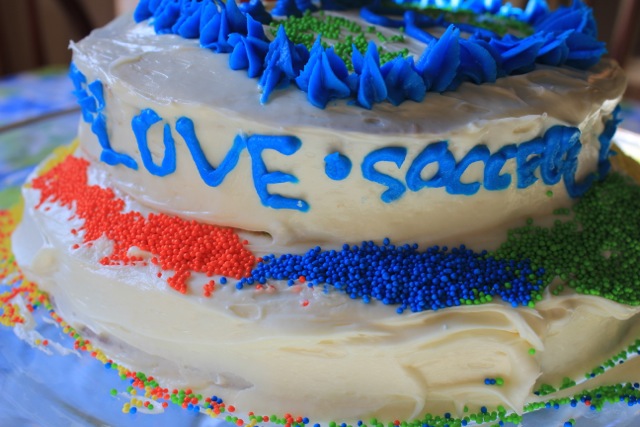 I love how she put on her sprinkles!
She loves a pattern!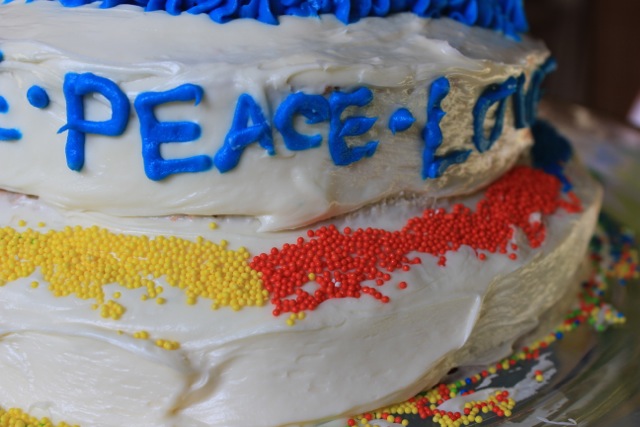 It is hard for me to believe that my baby is 8?!
Where does the time go?!
Cherish each day!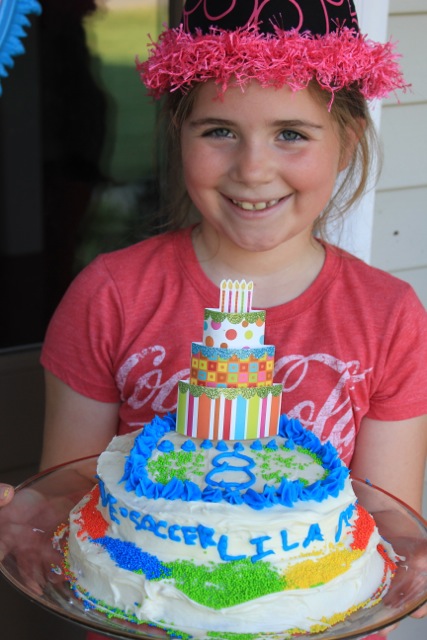 I don't think we could have loved this cake more!
And, she had a ball decorating it!
Life to the full to you!
Sunday
Monday
Tuesday
Wednesday
Thursday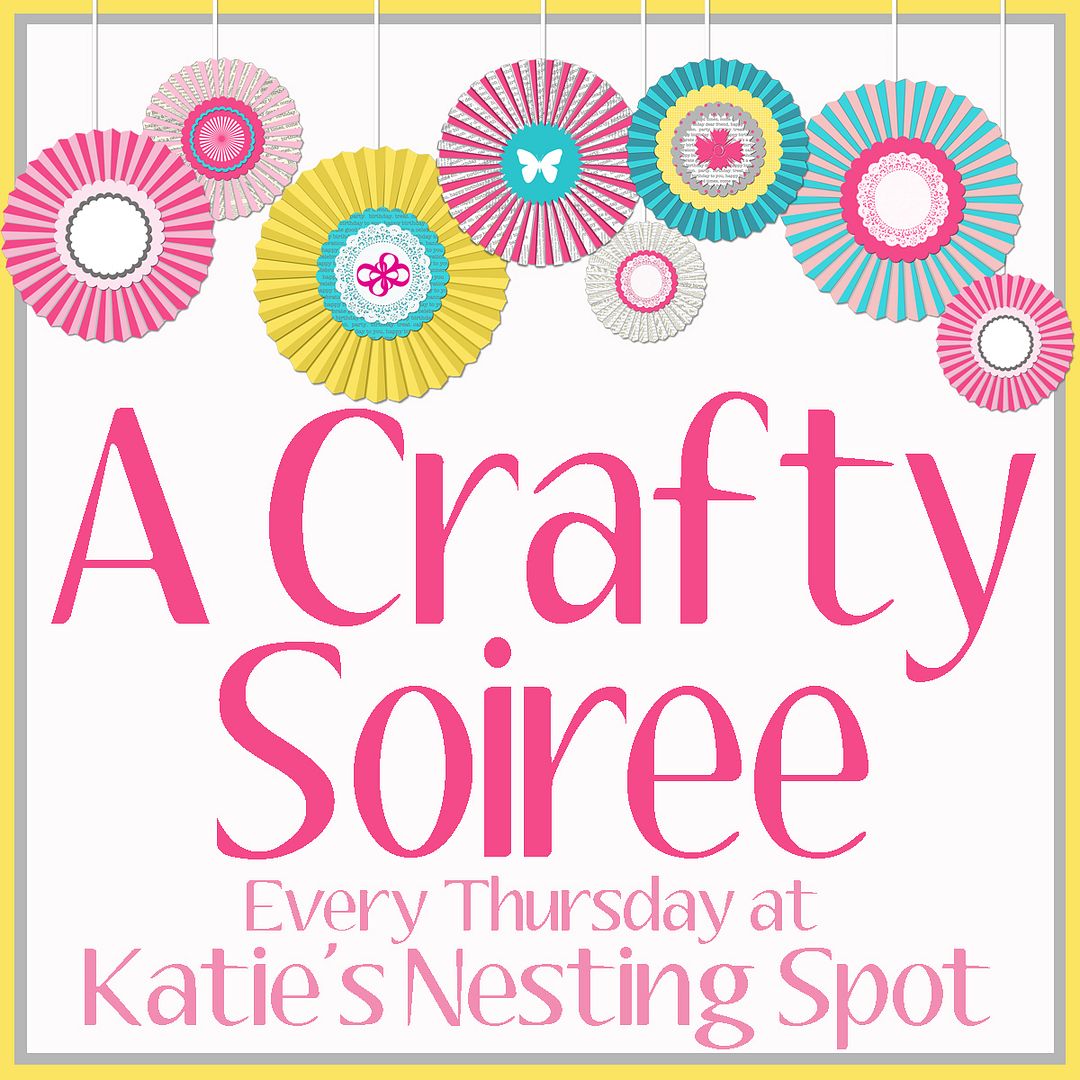 Friday
Saturday