I thought it was supposed to be warmer today than it was.
I had big plans of getting a lot of painting done.
My driveway is my workshop, so I like to have good weather when I work.
I made up some fake forecast in my head that told me that today was going to be sunny with a high in the upper 50's.
When I realized that it was not warming up, I checked the weather.
Actually, the high today is 39, and that doesn't happen until late afternoon.
Tomorrow is going to be rainy.
Just wishful thinking on my part I guess?
I did finish painting one piece of furniture!
I just had to hold my hands under warm water to thaw them out when I was done 🙂
Here she is: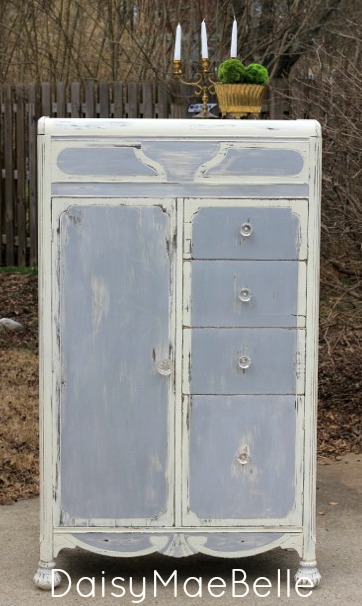 Totally Shabby Chic!
I used Annie Sloan Chalk Paint in Paris Gray and Old White.
I waxed it with clear wax.
I used 150 grit and 220 grit sandpaper.
I was going to try the "water" sanding today, but my water was turning to ice.
I will give that a try another day.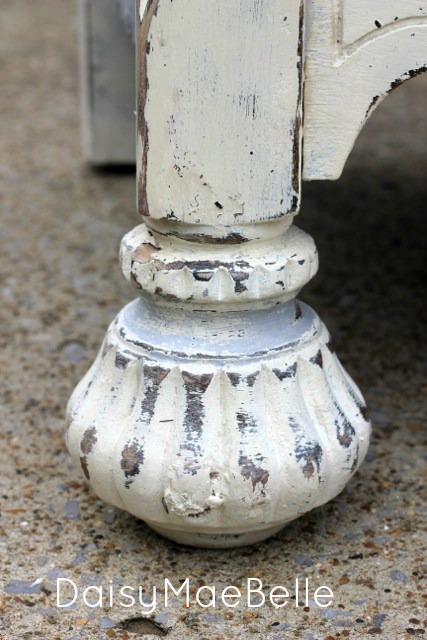 I replaced all of the knobs with clear glass.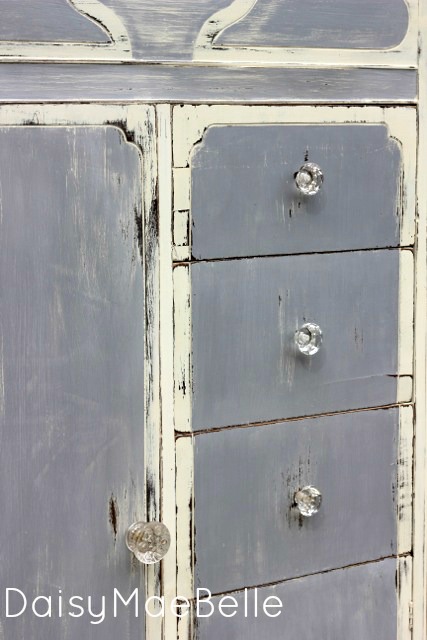 This is available for sale.
Do you have the perfect home for it?
Check out my facebook page, and if you are local, you could be the proud new owner.
I couldn't resist adding some of my recent brass finds to the top.
Life to the full,
Melissa
Sunday
Monday
Tuesday
Wednesday
Thursday
Friday
Saturday