I am going to own a little shop one day.
The walls will be bright white.
The floors are going to be dark, creaky wood.
The ceilings are going to be tall.
With exposed duct work.
It will be full of handmade and one-of-a-kind finds.
People will drive from far and wide to visit.
I will drive to work every day in my turquoise pick-up truck.
With burlap seat covers.
Part of the shop will be my workshop.
It will not be hidden behind doors.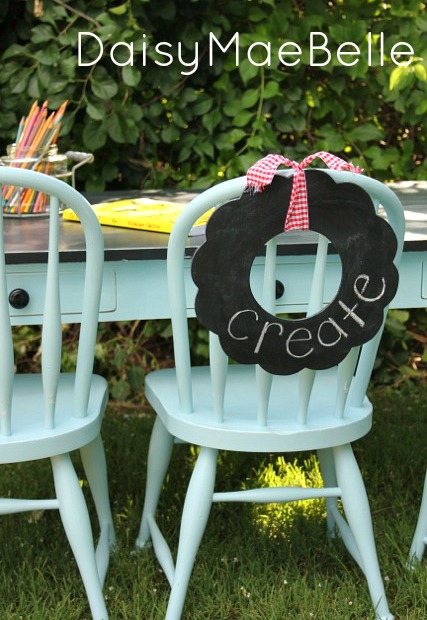 It will be right in the open,
so that everyone can watch the creations in progress.
In the mean time,
I will create the window displays in a sweet little shop on the square.
Simply Southern.
This table will be the inspiration for the July display.
Kind of a watermelon,
lemonade stand,
burlap and American flag banners feel.
Until then. . .
Life to the full!
Melissa
Sunday
Monday
Tuesday
Wednesday
Thursday
Friday
Saturday