One of the greatest things about this blog is the motivation that it provides for me to get some projects done!
Take this table for example.  I bought it 11 years ago at a yard sale for $10.
At the time, it sat behind the sofa, so you could not really tell how bad of shape it was in.
I moved it to a new location in the family room when we had some new floors put in a few months ago.  I have been meaning to paint it now for several months.  If I did not have this blog, I probably would just let it sit unpainted for several more months (years.)
Here are the results:
Here is what I started with: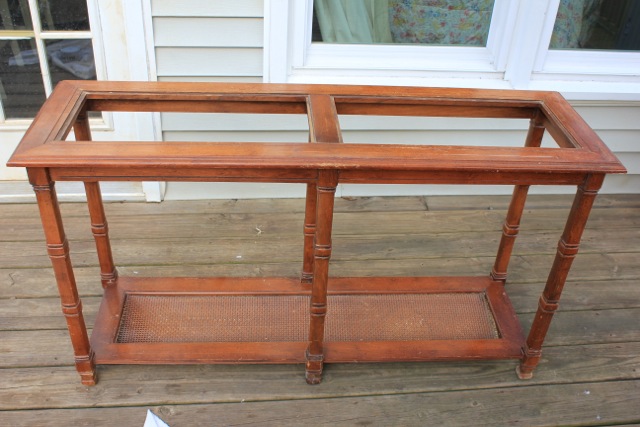 Notice that the bottom is actually falling out.  I just totally removed it.
I did have to add a few screws to hold it together.  It was my first attempt at furniture surgery.  It seems solid now!
I used 3 shades of Annie Sloan chalk paint.
(If I do not use some restraint, I am going to paint every piece of furniture in my house with this stuff!  I LOVE this paint!)
The first coat was Old Ochre.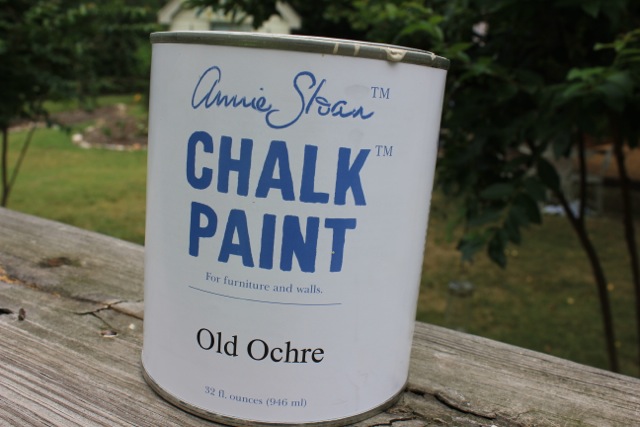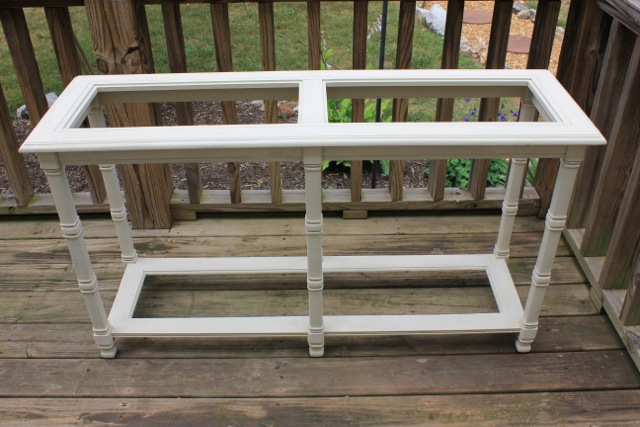 My next coat was a super thin coat of Country Grey.  I painted the "squares" on the legs heavier than any other part of the table.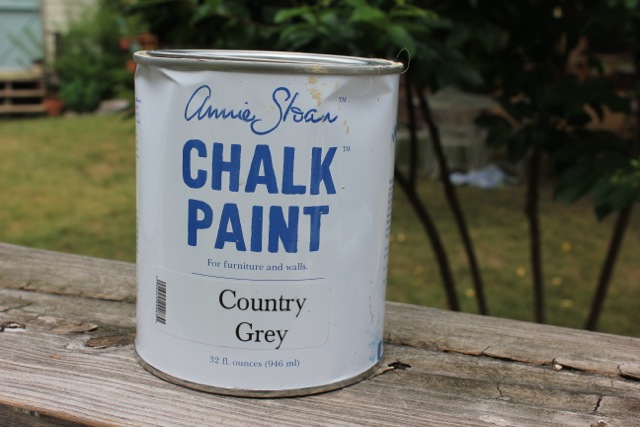 Can you tell how lightly I applied the Country Grey?  Almost just a dry brush of it to give it a little more character.
I painted the "squares" with French Linen.  I wanted them to have a little more definition.
I used some dark wax and the clear wax.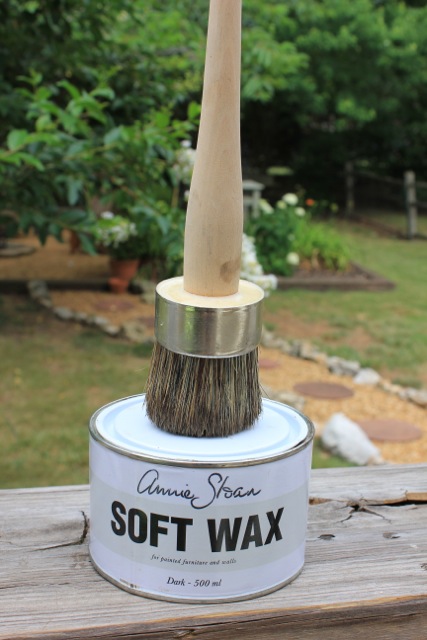 I used an 80 grit sandpaper and sanded the whole thing pretty good.  I like a very distressed look.
And, here she is in her new home.
I really hit it hard with the sandpaper.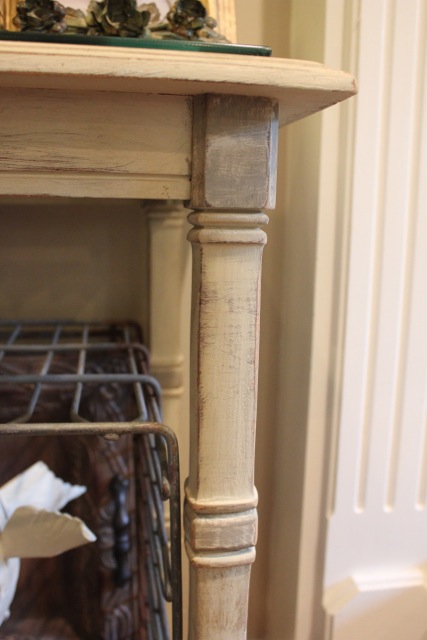 I just bought this old crate for $20 a few days ago.  I think it was used for milk?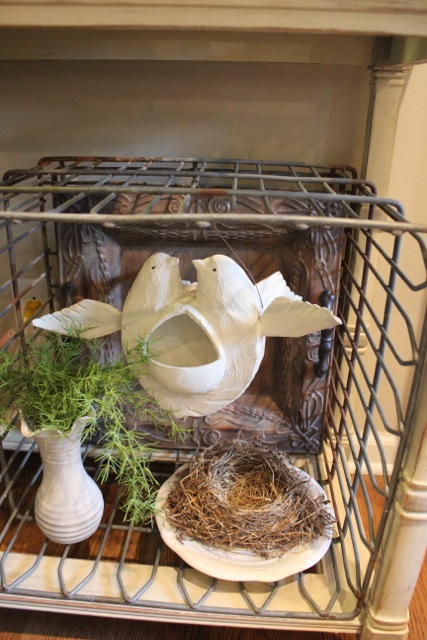 I turned it on its side and added a few things that I already had.  My sweet hubby bought the "love birds" for me a few years back.  I thought they looked great hanging from the top of the crate.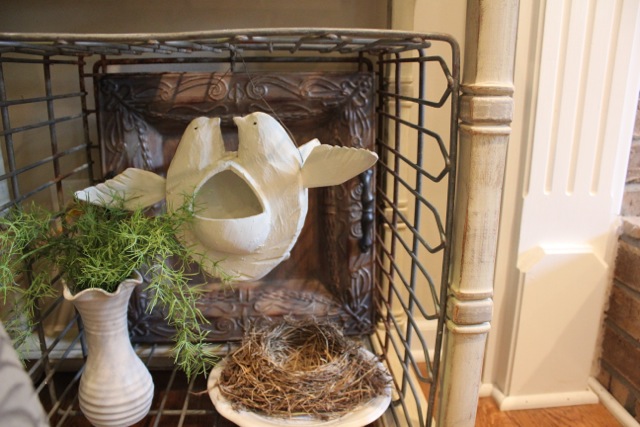 I have the word "life" hanging from an old shutter above the love seat.  You can see how I made that here.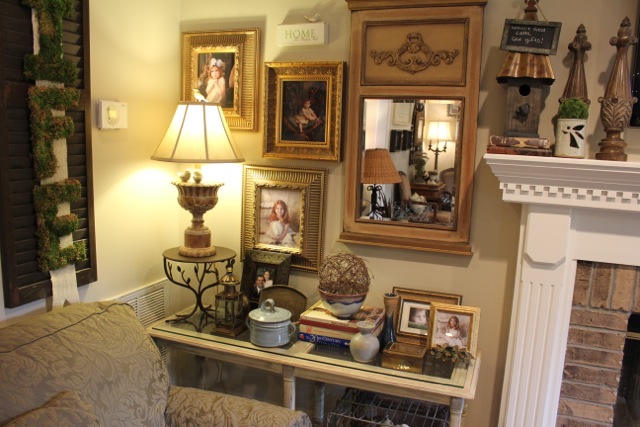 One of my new favorites is old brass.  I just found this little box at a yard sale for $1.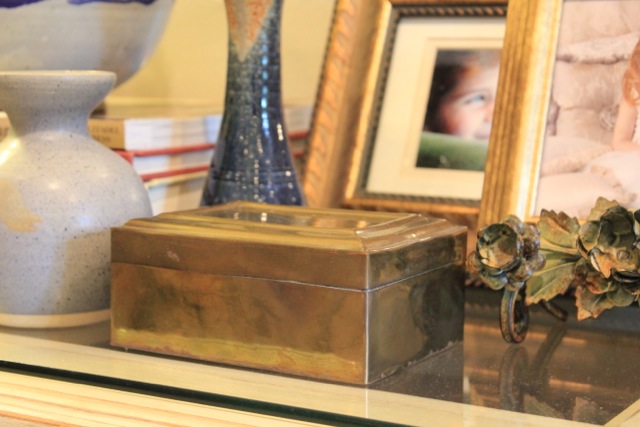 And, this little lantern for 25 cents.
And, this tray for $1.99.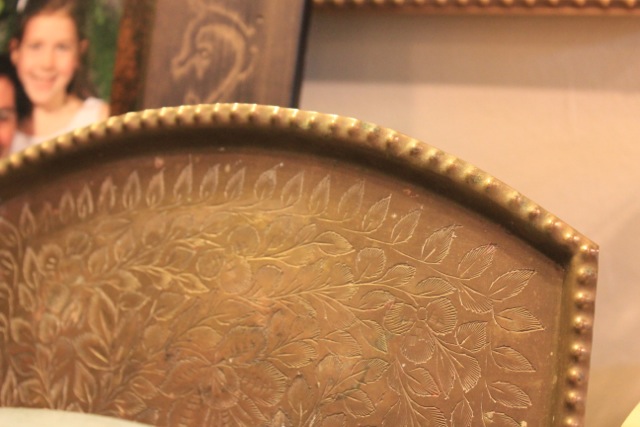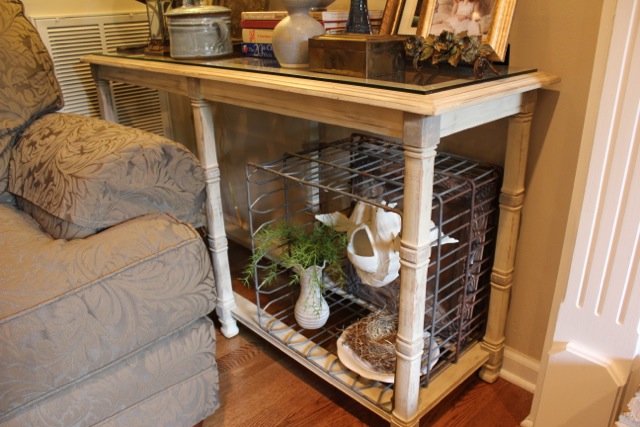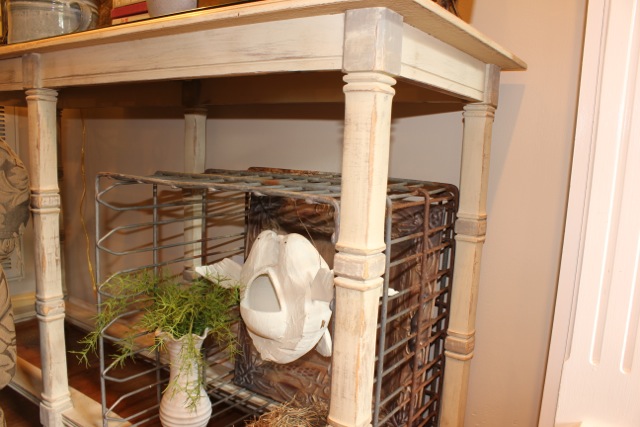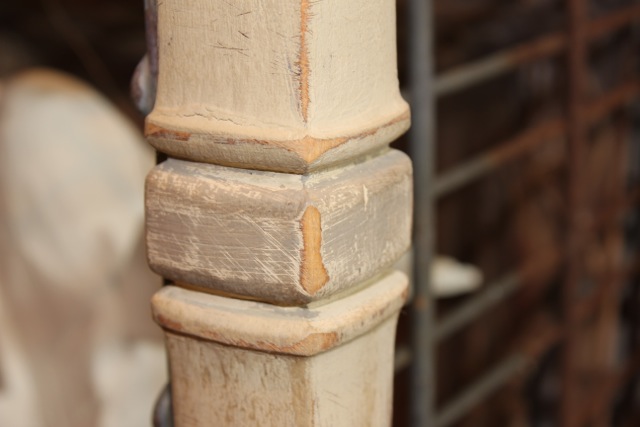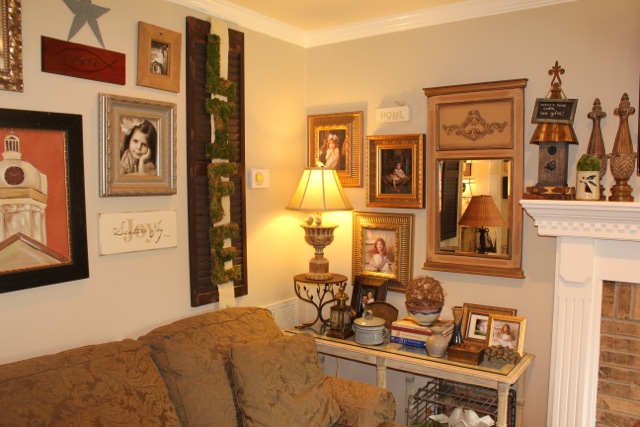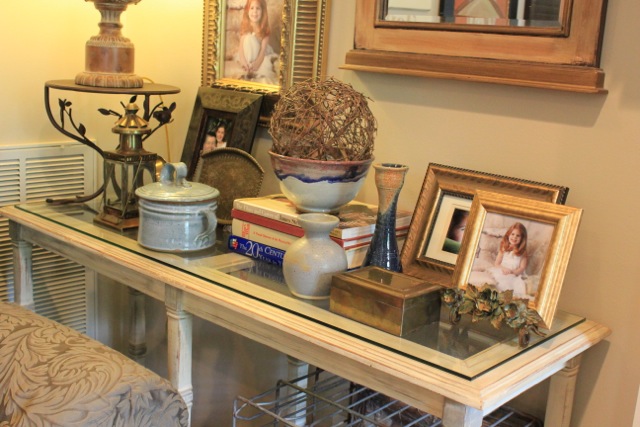 So, there is another little corner of my house.
I hope you are inspired to tackle the projects that are on your list!
Life to the full to you today!