It snowed here in Murfreesboro last night!  I didn't even know that it was a possibility?!  Seeing that it was 70 degrees on Tuesday?  Crazy weather.
When the phone rang this morning at 5:00 am, I was not expecting the recording from the school saying that school was canceled.  I just rolled back over and turned the alarm clock off.  Unexpected treats are always the best!
I love a family tradition.  Something that your family can hang their hat on.  When my oldest started 1st grade, I knew that I wanted a "First Snow Day" of the season tradition.  I knew that it could not be centered around snow activities, because most of our snows are less than an inch.  Not enough to actually build a snowman or go sledding.  I decided that we would paint a picture on a real canvas and have it framed.
Luckily, I had already bought their canvases at the last threat of snow.
So, the girls are busy painting away as I type this post.
Here is our gallery wall from the past several years.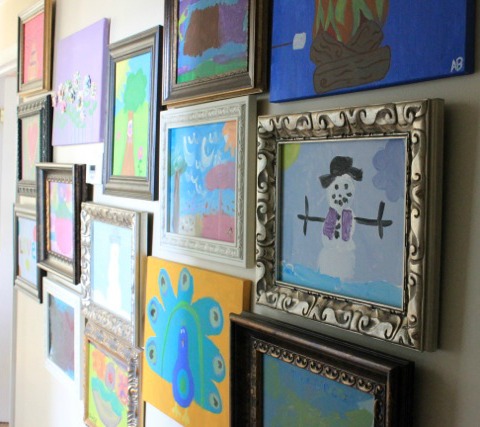 This gallery wall is in our upstairs hallway.  It was a great way to brighten up this space and allow us to look at their art work every day!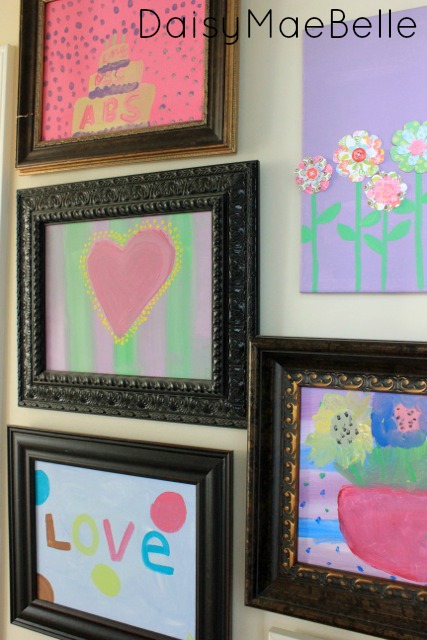 It is fun to watch how their interests have changed through the years.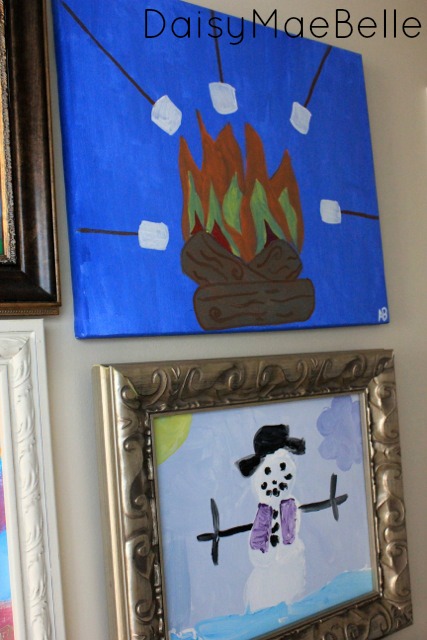 They have come a long way in their painting skills.
For a couple of years, we had to label what Lila Mae's were.  She knew, but we just needed a reminder!
I let them choose their own frames, so it is a very eclectic mix.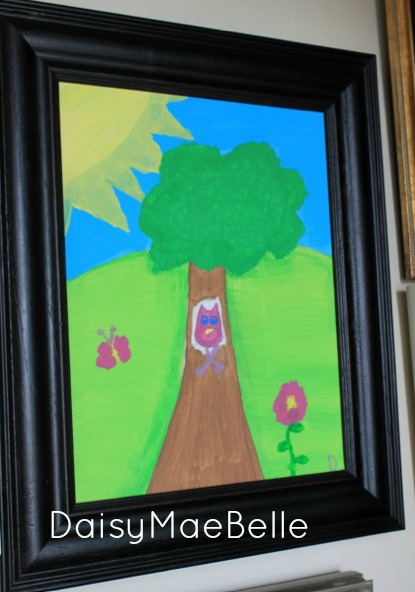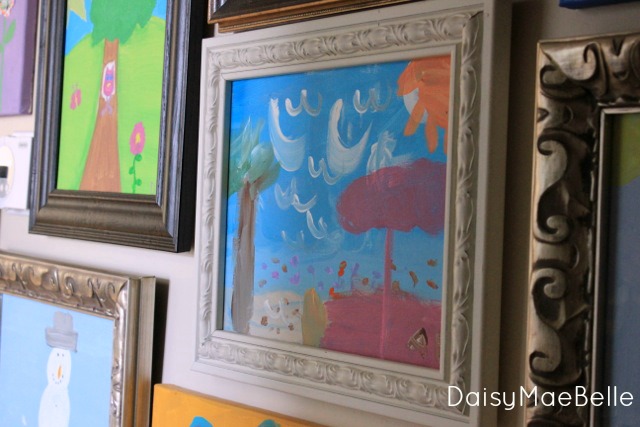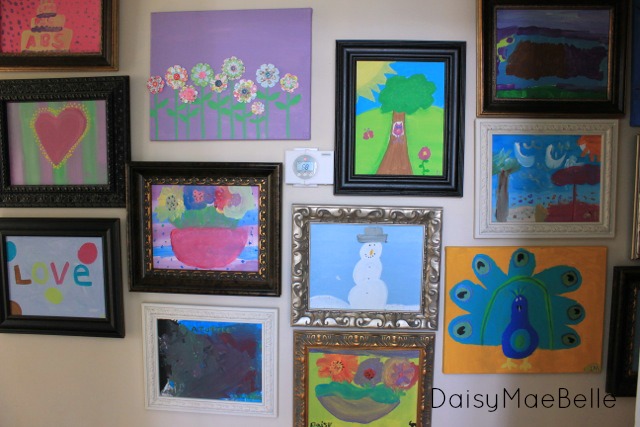 Who knows. . . maybe their hallways will be full of "First Snow Day" paintings one day!
The masterpieces from this year are almost complete.  I will be watching for Hobby Lobby to put their frames on the half price sale. . .
Do you have any traditions on the first snow day?
Life to the full,
Melissa
Sunday
Monday
Tuesday
Wednesday
Thursday
Friday
Saturday