We had a fabulous week at church camp.  We came back exhausted!  I now have PILES and PILES of dirty laundry!
I am so thankful for the washing machine and dryer!!!  They will be my best friends this week.
I had to miss yard sales on Saturday. . .but I still managed to snag a few great finds on my way home from camp!
One that has already found a home in my house is this great old rusty gate!
Seriously. . . I have been home for less than 24 hours.  I have not done a stitch of laundry, but I have managed to find a place for this great find and take the pictures?!  Do I have a problem or what?!
But, doesn't it look fantastic!
We recently had a closet removed here in the foyer that opened up this space for a piece of furniture.
We have a two-story entry, and the closet created a ledge.  For me, the ledge was a nightmare!  I had to bring in the full extension ladder to get up there.  We had a soccer ball that stayed up there for 2 years!  It was just too much of a process to get it down!
So, I was so glad to see it go!!!
 I wish that I had some "before" pictures so you could appreciate how much it opened up the space.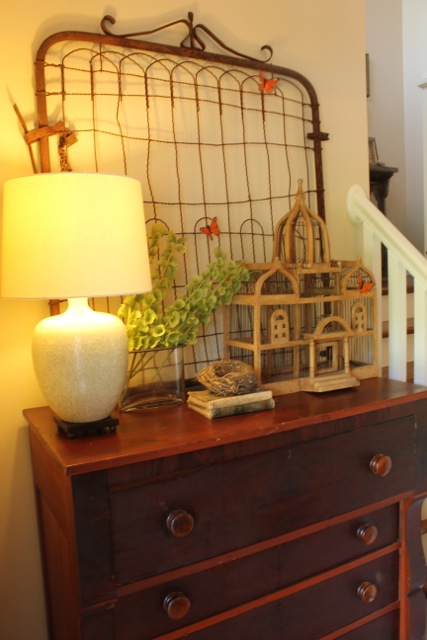 I found the great birdcage a few months ago at an antique store for $20!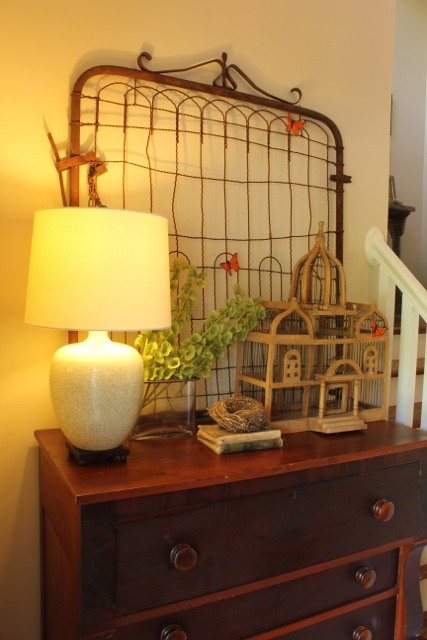 I got the butterflies at the Pottery Barn Outlet last summer!  I get the chance to make it to the outlet about once a year. . .and, guess where I will be going on Friday?!  I wonder what treasures await?!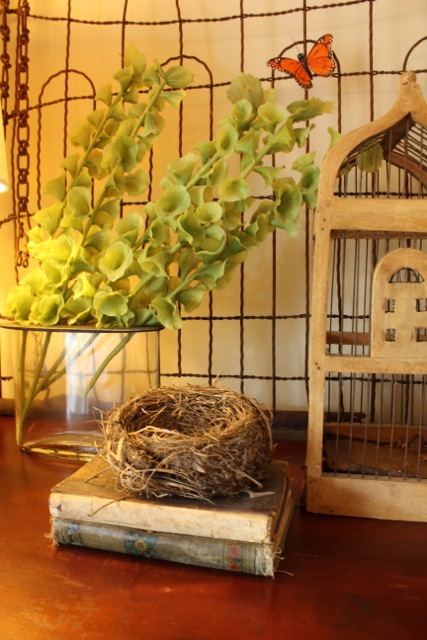 Of course, I used 3 of the butterflies for my 3 girls.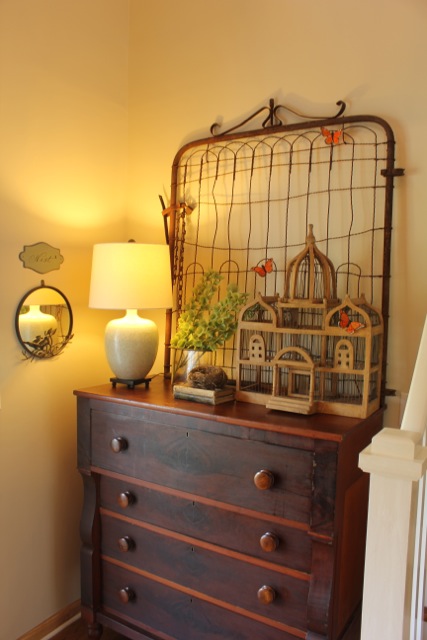 I tried to give you a little perspective with some of these pictures.
My front door is to the left and the staircase is to the right.  You can see the landing in some of these pictures.
When we had the closet removed, we had to add spindles to the lower half of the staircase (that is where the side of the closet used to be.)    Since we could not match the spindles with the existing ones, we replaced them all.  We did have the rounded spindles, but we replaced them with the square.  I love how they turned out!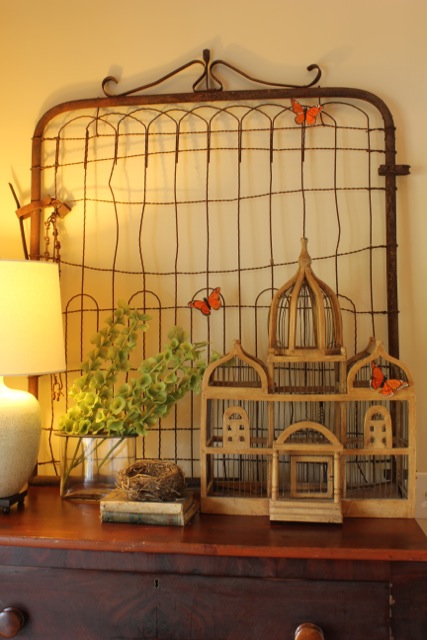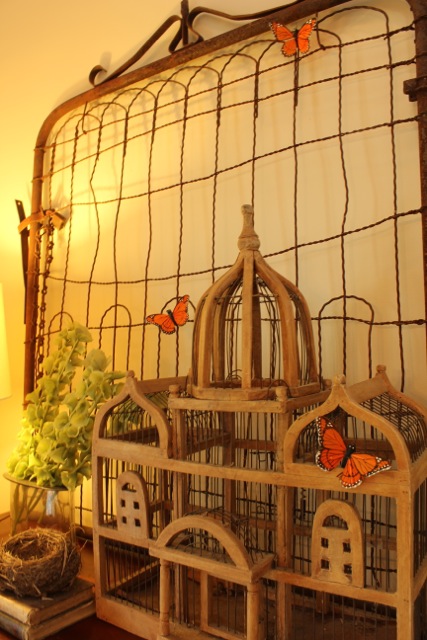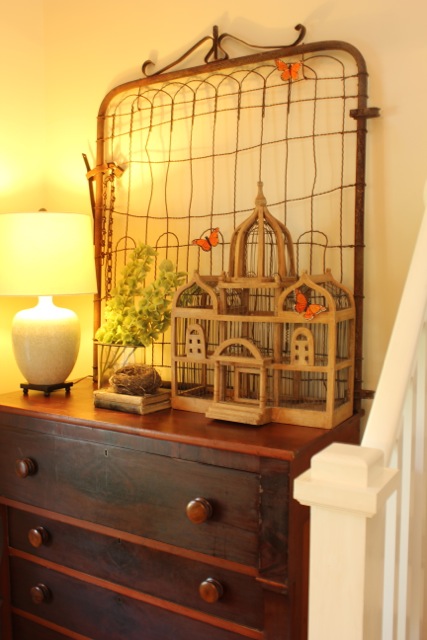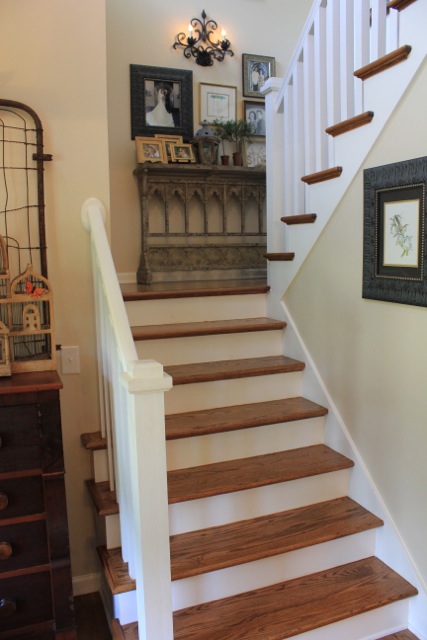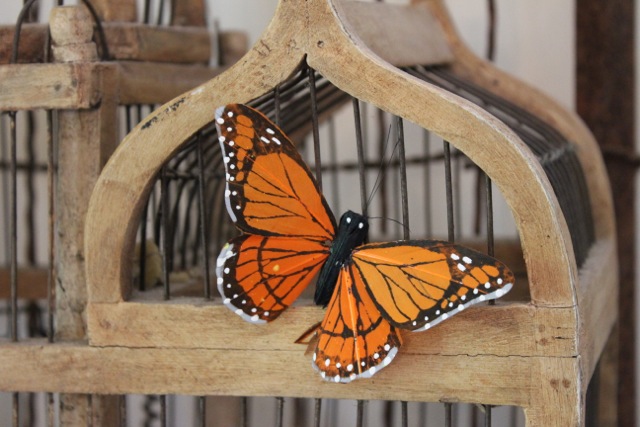 The old rusty gate looks right at home in her new place!
I guess I should go do some laundry now!
Life to the full to you today!
Elizabeth and Company