I was in Samantha James this weekend.  One of my favorite stores in Murfreesboro!  You can read more about it here
They had just gotten in the cutest little plant holders.  They were shaped like an old rake, old shovel, and old pitch fork.  I knew that was going to be my next purchase.
Until, I was at a yard sale this weekend and found an old rake.
Here is what I came up with.
It all started with an old rake that I scored for 75 cents!  I took it down to Home Depot and had them saw the top half of the pole off.  It was already broken.  (I am not a big "power tool" kind of gal.  I have got to get a few and learn!)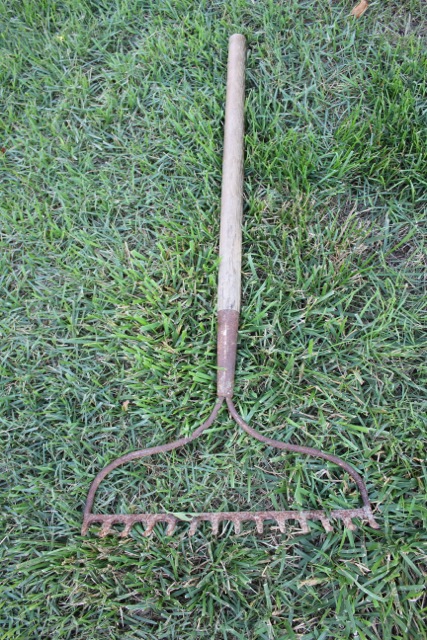 I made a hanger for the back using a sawtooth picture hanger and some wire.
The next step was to make a pot holder for this clay pot.  I have used this one for several years, so it has a great patina!
I started with this piece of hardware that I found at Home Depot.  I am not sure what it is?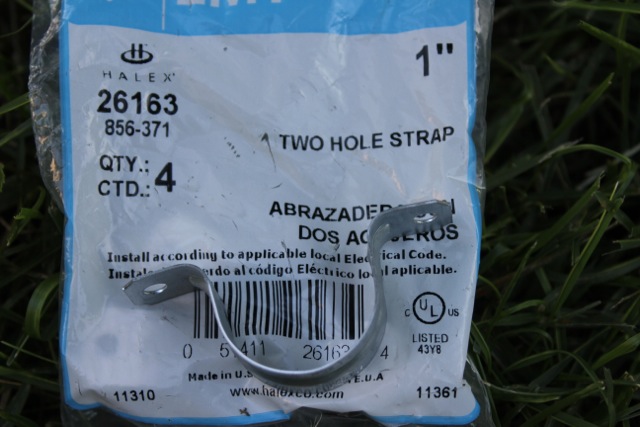 It fit around the handle of the rake just perfectly!
I ran wire through it, hammered it down and nailed it in place.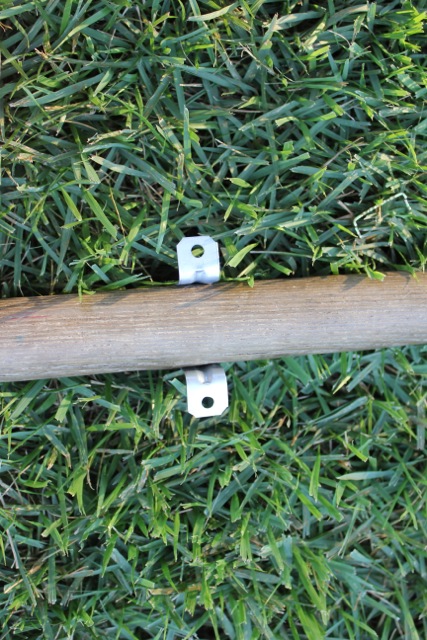 I bent one of the nails. . . it will still hold!
I formed the wire into a circle that would fit around the clay pot.  I had to use the needle nose pliers to get it to bend the way that I needed it to.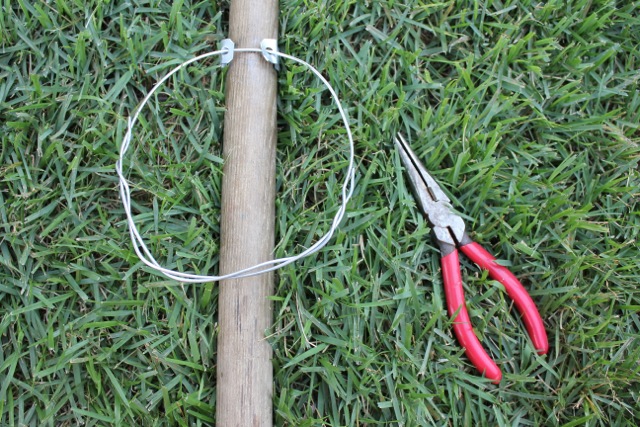 I slipped the pot in and potted up a succulent.  (One of the few plants that will survive through the summer outside in a pot this small. Making them one of my favorite plants!)
I hung it on the other side of my playhouse.  You can see the way I decorated the other side here.
This side of the playhouse is still a work in progress!  It is in desperate need of some plants!  They will come in time!  (Anyone in Murfreesboro have some plants that need to be divided this fall?)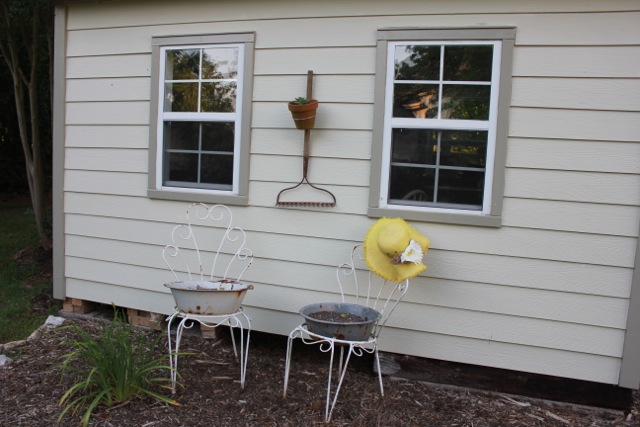 I found the old chairs years ago at a yard sale.  The set was $7.50!  And, the old wash tubs were bought really cheap somewhere along the way.  I have always loved old and rusty things!  They also have succulents planted in them.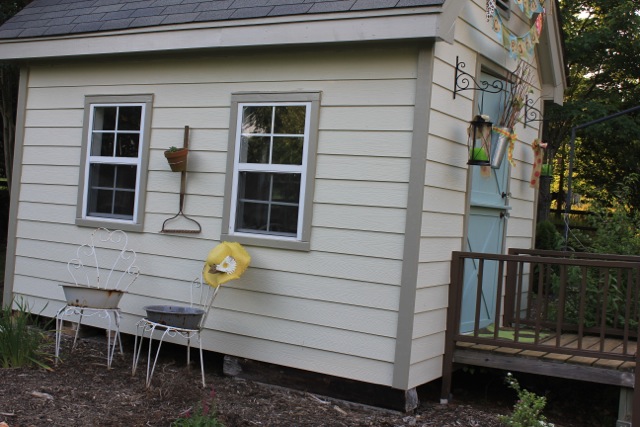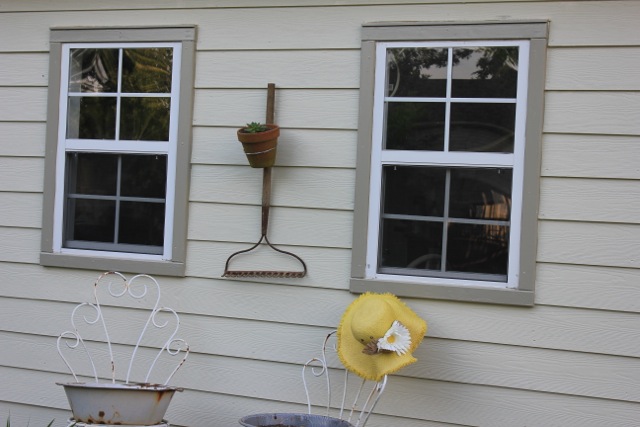 Life to the full to you today!