Can I just share with you how happy it makes me that my oldest daughter is beginning to LOVE the decorating and creating process?!
Last year, she rarely wanted to go to yard sales with me.
Goodwill was out of the question.
Just this past week she asked when yard sale season was going to start?!
She is as excited as I am!
Being a lover of yard sales for quite some time, I have collected a fair amount of "treasures."
My oldest has not always been thrilled with my "treasures."
She would actually ask me to please not buy any more.
"What are you going to do with that?" she would ask.
"Decorate with it." I would say.
Some of these "treasures" serve a purpose for a bit and then are left with no purpose.
Such is the case with the random old ladder in our backyard.
My oldest gave random ladder a new home this past week.
This was her idea and her decorating skills.
Nicely done.
This ladder has served some great purposes.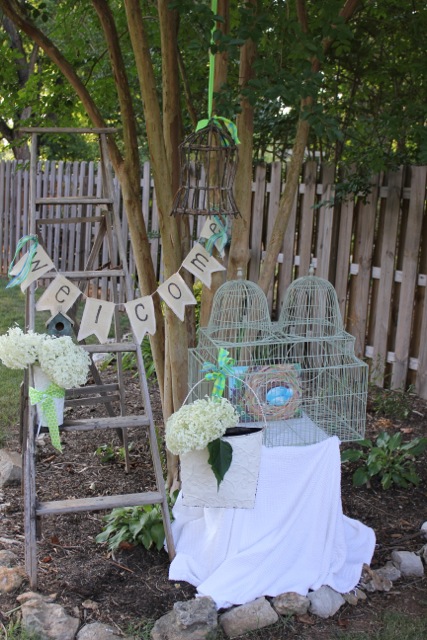 and. . .
Mainly serving as an entrance to my backyard for parties.
For the past several months, it has just sat there in our backyard.
A few children have climbed it – thankfully none have broken their legs.
I am not sure that it would support an adult.
It is purely for decorative use only.
I do love its new home.
And, she is thankful that I did not get rid of it!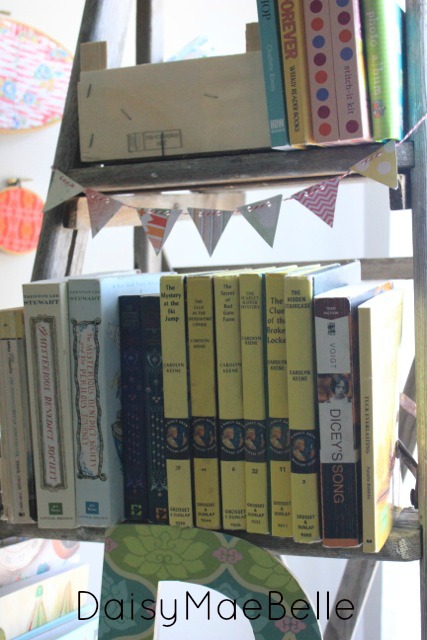 Those happen to be my Nancy Drew books.
As a child, I could never actually read them because they freaked me out.
But, I thought their covers were so pretty that I kept them in my room.
Daisy actually reads them.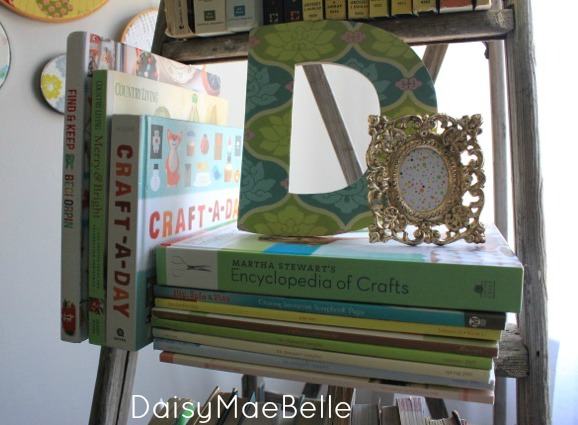 She made her "D" and found an old frame in my stash to put pretty paper in.
(She is appreciating my treasures more and more!)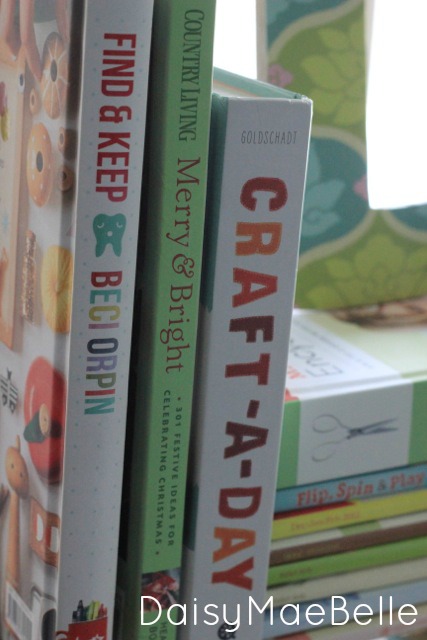 She is starting a crafting book collection.
"Find and Keep" is her newest addition thanks to a gift card from the Dickersons!
Notice the post-it notes on everything.
She had a Spanish vocabulary test today over "home" words.
I was afraid to take them off for the pictures, because I never would have known how to put them back?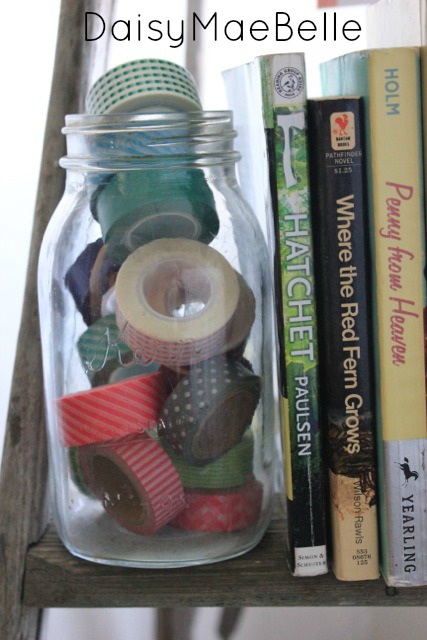 Love the washi tape in a jar for a bookend – this girl is so creative!
Love the tiny banner!
This girl visits some blogs!
What a great way to fill that corner.
This girl has some skill.
She and a friend of hers are talking about starting their own blog.
All things for middle school girls.
They have some really cute ideas.
Life to the full,
Melissa
Sunday
Monday
Tuesday
Wednesday
Thursday
Friday
Saturday