Remember several months back when I was posting about decorating Daisy's room.
We would worked on it for several weeks. . .
then, we were stuck.  It wasn't working somehow.
We took some time off.
We decided that a rearrange was in order. . .
We loved the new arrangement and were motivated again to get several things done.  I really think there is something to Feng Shui!
Then school work picked up, volleyball started, on to basketball, which led into Christmas. . .
With all of those things out of the way, we finally had a little time together to finish it up.
Daisy was motivated by the PBTeen video contest that is currently going on.  (She and her daddy filmed the video today and will edit it tomorrow.  This is a contest where people vote, so we will be asking for your assistance in a couple of days!)
I will not reveal the entire room today, but one idea that Daisy wanted to incorporate.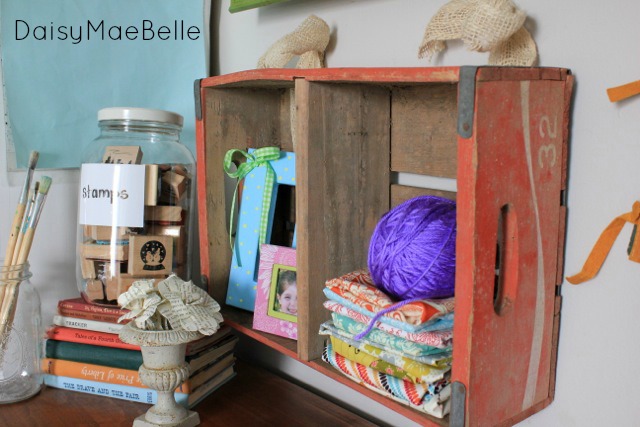 We traveled to Cleveland, TN this weekend to spend some time with grandparents.  Daisy and I had a little time to go to an antique store.  She spends time looking at decorating magazines and searching blogs collecting ideas.
She knew that she wanted a few vintage pieces for her room.  She was on the lookout for an old Coke crate.  We found one, but at $15 it was a little over her budget.  (She is spending her own money on these final touches.)
She left with a couple of treasures that were a little more affordable for a non-working 13 year old girl!
My mother-in-laws attic is better than any antique store you have ever been in!  When we got home, I asked her if she happened to have one?  Grandy made a quick trip to the attic and returned with one that was in much better condition than what we had found.  Imagine Daisy's great surprise when she found out that she could have one for free!
Here is how we made it into a shelf.  Super simple!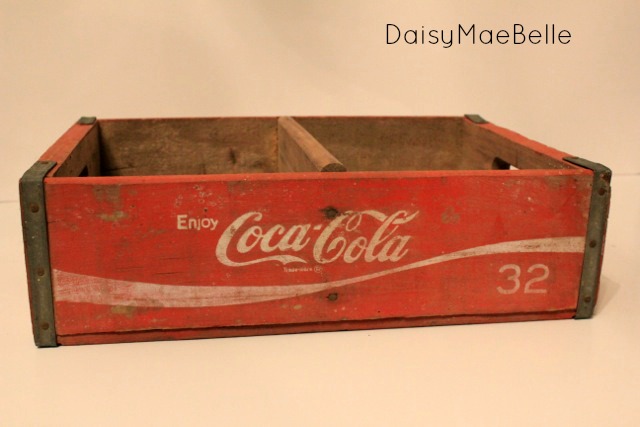 Start with one crate.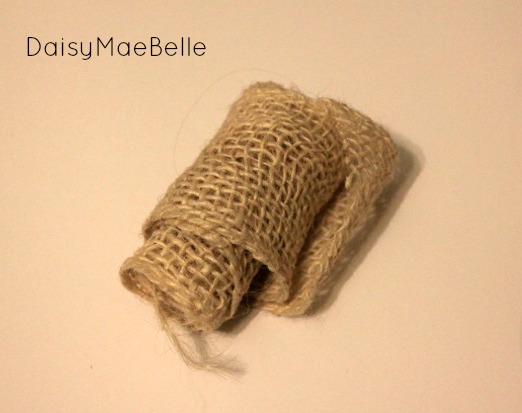 And, burlap ribbon.
Lace the ribbon between the slats.
Tie a knot on the top.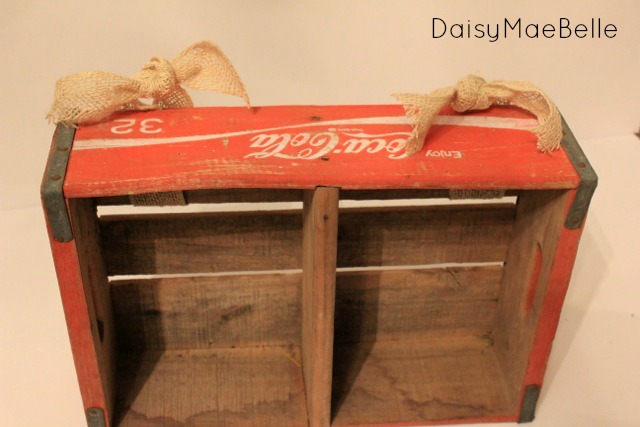 Repeat on the other side.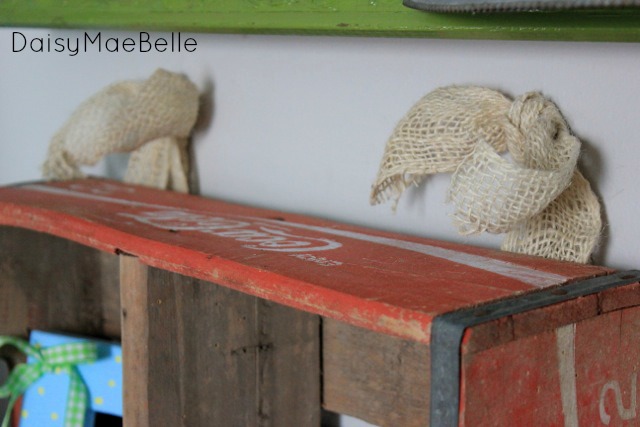 I was lucky enough to hit a stud and just nailed through the ribbon.
You might want to use wall anchors if you are going to place heavy items in it.
She decorated the new shelf herself.  She had seen the stacked fabric and ball of yarn somewhere. I love the simple look of it!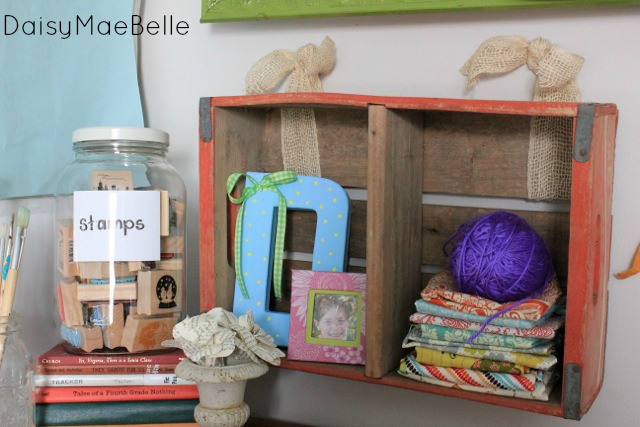 I think she did a great job styling this area.
Maybe I should let her do a few posts for the blog!  She has great style!
Life to the full,
Melissa
Sunday
Monday
Tuesday
Wednesday
Thursday
Friday
Saturday