My heart goes out to all of those involved in the hurricane.  I feel terrible that I complained about the cold weather here today.  I should be ashamed!
I spent a lot of the day painting.  Once again, I have several projects going at one time.  I feel certain that I have some form of crafter's ADD.  I can't seem to finish one project before I am starting another one.
Luckily, I did get one thing finished today.   This precious little nightstand.
I have 3 girls, so I have never had the privilege of decorating a little boy's room.  So, as I painted this piece (and the 2 twin beds that I hope to show you tomorrow), I have been imagining what this room would look like.
I can see this nightstand situated between the 2 twin beds.  The beds are dressed in a beautiful rich plaid, reminiscent of a man's shirt.  The walls are a deep khaki color.  There is a giant map on the wall behind the beds.  A chalkboard globe sits on this nightstand. . .
Here is where this piece started.  A nice thrift store find.
I covered the whole piece with Old Ochre. . .
"eye-balled" where stripes should go and taped them off. . .
and, ended up with this.
I do love Frog Tape!
(And, no I am not getting paid to say that. . .  I wish!)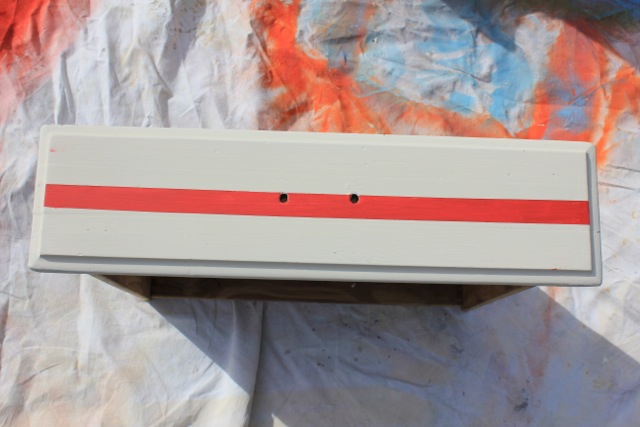 I distressed the whole piece with sandpaper.  Then, I used a combination of dark and clear wax.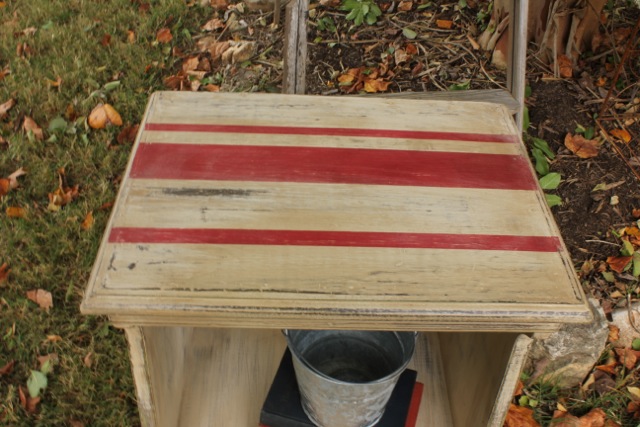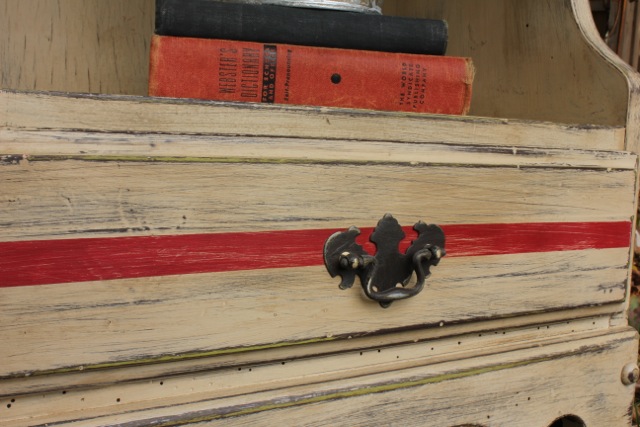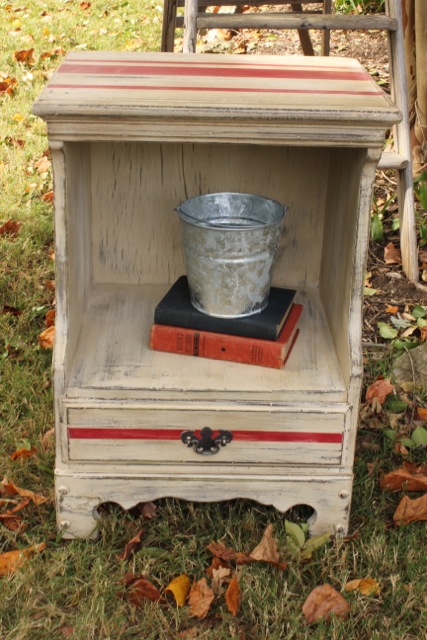 There is not enough room in the store for this nightstand and set of beds.  They are going to be looking for a good home.  Let me know if you are interested!  I am also going to see what I come up with telling about it on Facebook and Craigslist.  I have never tried that before?
I hope to have the beds finished by tomorrow.  They just need to be distressed and waxed.
I only have 1 Halloween party to go to tomorrow.  I remember the days that I had 3 and spent my entire day at school!  There is a part of me that misses those days.  And, a part of me that is glad that I will have a chance to get a little painting done tomorrow!
Both of the twin beds are sitting on my front porch for tonight.  I better get them finished by tomorrow, or my trick-or-treaters won't be able to get to my front door!
Life to the full,
Melissa
Here are the places that I party!
Sunday
Monday
Tuesday
Wednesday
Thursday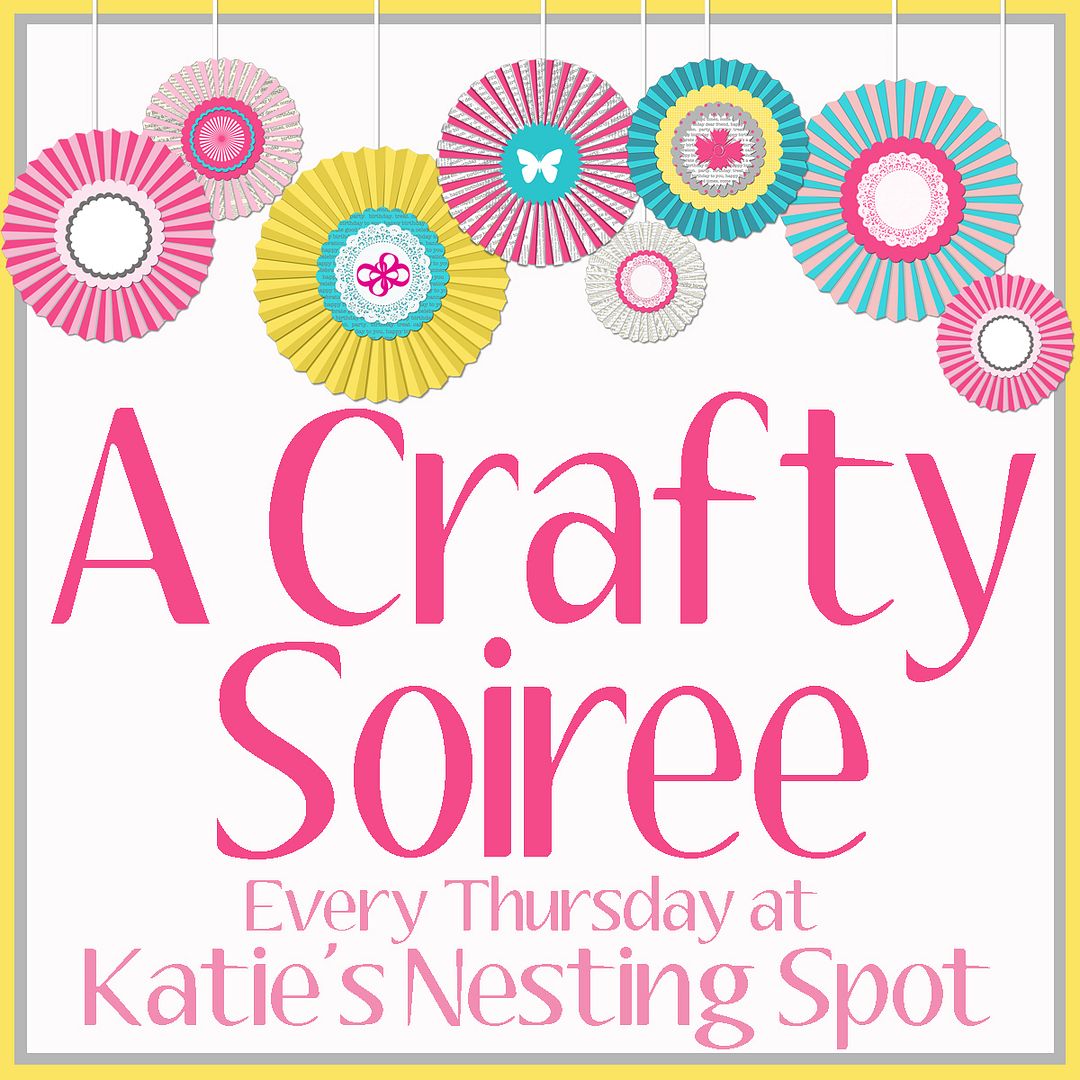 Friday
Saturday