I have a crazy talented father.  A few years ago he was able to retire and one of the first things that he did was to come to our house and build a playhouse for my girls.  It took him about 2 weeks to complete.  It was lovely and my girls did enjoy it!  As they got older, I took over.  (That was the plan all along; that is why we made it as large as we did.  It is not as mean as it sounds!)
The lack of purpose to the little playhouse has made it become a catch-all.  Really serving no great purpose. . . until now!
Now, the girls and I have great plans of creating in this space!
So, this week the posts are going to be all about the playhouse renovation!
Let us start with the paint.  I have been needing to paint for a couple of years. . . and now this blog has inspired me!
Here is the playhouse BEFORE:
The girls mainly used it for their "school," so my dad put a bell on the top!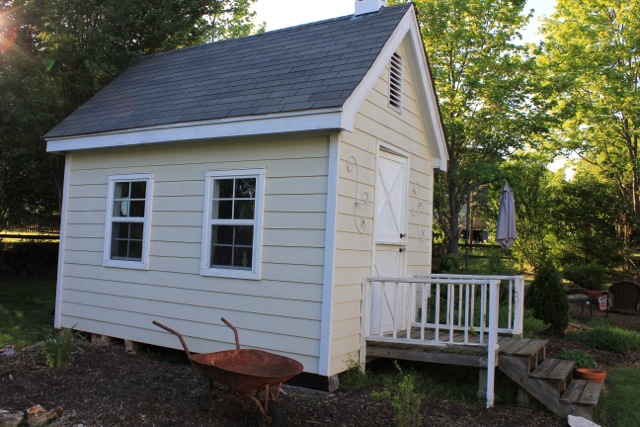 Here is the AFTER: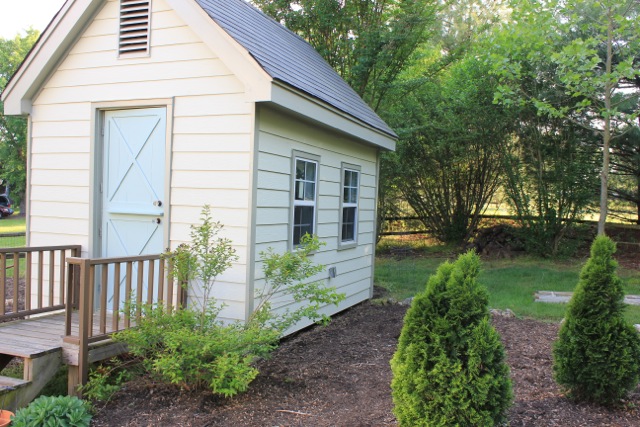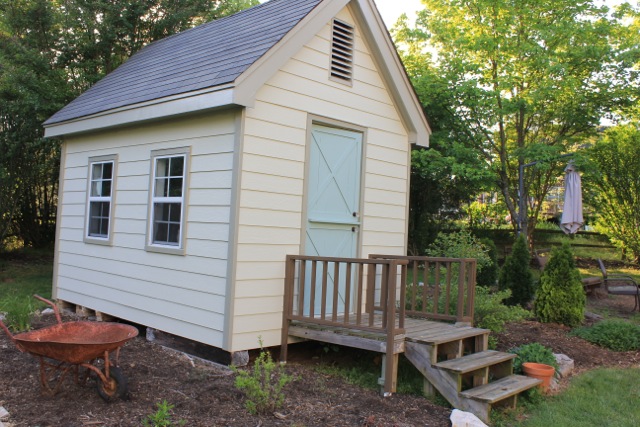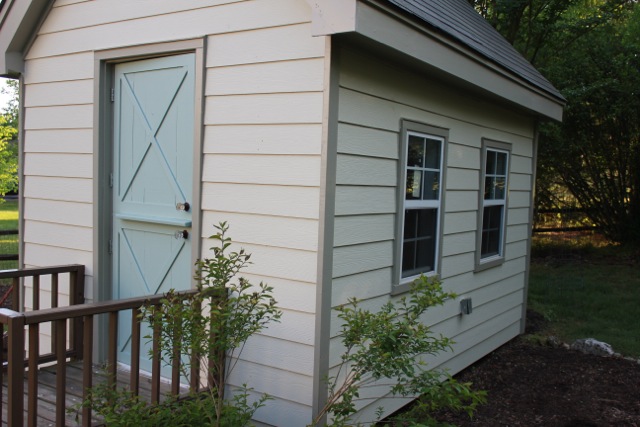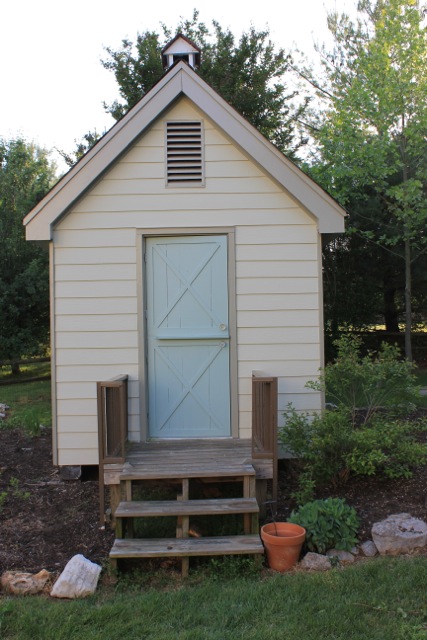 I used several colors of paint, because I was just using what I had.  I did want to keep the colors neutral.  My dad had painted his shop this summer and gave me the left over paint, which is the main color.  (What would I do without my dad?!)  The trim color that is around the windows and door is the leftover paint from the shutters on our house.  The trim color around the top of the roofline is the first color that I bought for our shutters that was a little too light.  The color on the railing of the front porch is the current color of our front door.  And, the color of the door is one of the attempts at finding the right color for the front door on our house!  I am so thankful that I did not get rid of all of that paint!  What might be a mistake for one project, could be just what you are looking for in the next!
Now that the painting has been completed. . . thanks to the help of my girls.  (They are really great with the little rollers!)  And, with the help of my sweet husband who moved ladders and held ladders.  It is ready to be decorated!  I have some projects going now that are going to jazz it up a bit.
I will be sharing those this week!
Life to the full to you today!