I never buy purses for myself!  I don't like to spend my money like that.  I would much rather have that money for a home or backyard project!
 But, the straps on my old purse were wearing thin.  Likely to give away any day!  And, if my purse were to fall to the ground and have all of the contents spill out,  it would take hours to get it all back in. . . maybe not hours, but a long time!
I found a great buy on a very simple purse the other day at American Eagle.  It was on sale with an additional 30% off.  It was cheap enough that I could justify buying it.  It had feathers and beads hanging from it that were not my style.
Here is what I came up with: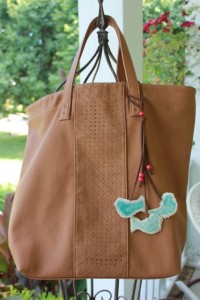 Here is where I started: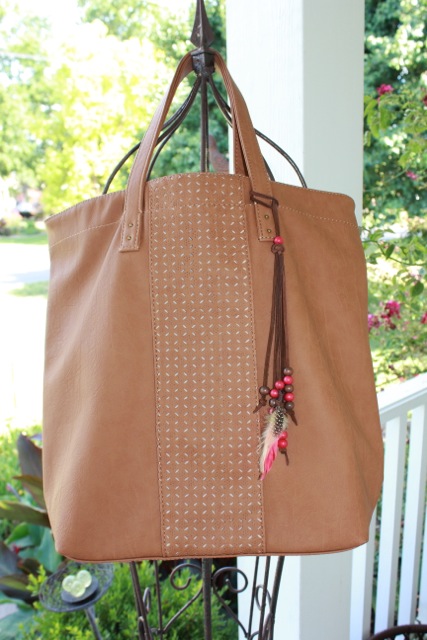 I am not much of a feather girl.
I love birds and burlap!
 I used a combination of 2 blues.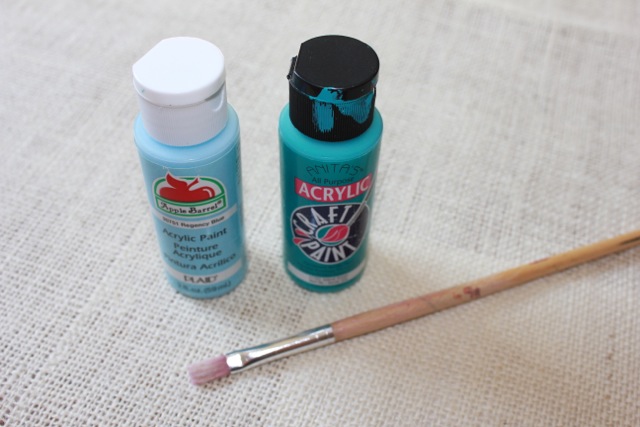 I painted the cute little bird stamp and stamped it onto the burlap.
I stamped 3 little birds (since I have 3 little girls.)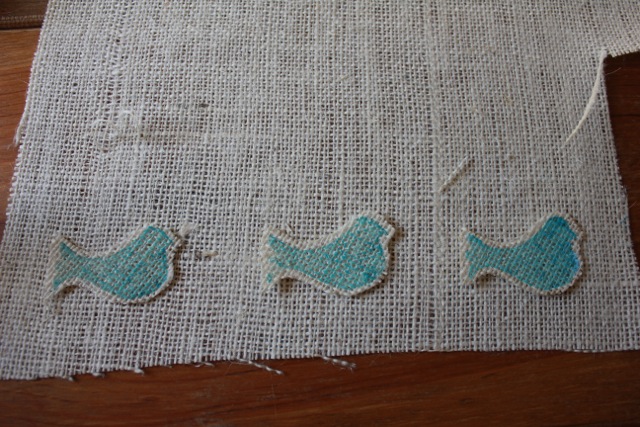 I then cut out a back for each bird.  I painted it the same color blue.  (I could not stamp the back because I could not stamp the reverse of the image.)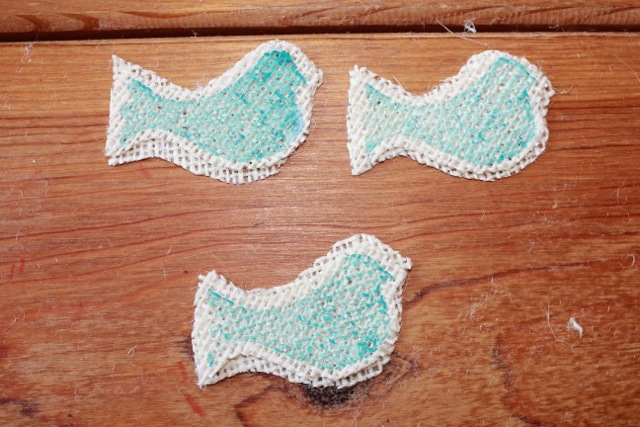 I used hot glue to glue the 2 sides of the bird together and onto the leather straps at the same time.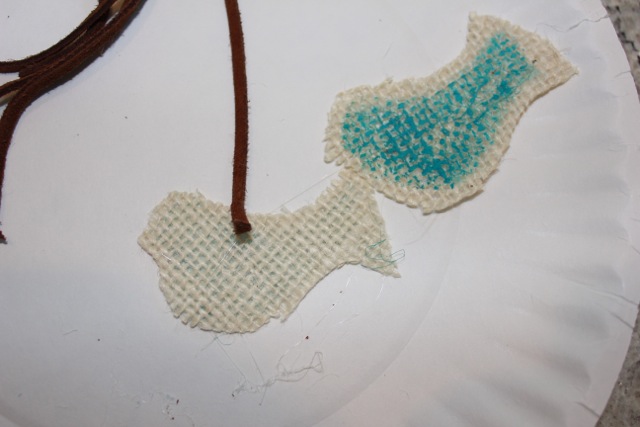 Here is the finished product!  I am going to love this big bag!
I hope that you enjoy your weekend.  I am hoping to get all kinds of things done this weekend.  I am in the middle of too many projects right now!  I need to wrap some of them up!
The problem is – Yard Sales are going to be calling my name this weekend.  I already know of a huge church in town that is having their church yard sale.  How can I resist?
And, I am hosting a baby shower at my house on Saturday!
There is always next week. . .
Life to the full to you today!