This year my outdoor Christmas decorations got an overhaul.  For the past few years, I have done a mix of colored and clear lights, wreaths with red and white stripes on all of the windows, garland with bright bows and lights.  Generally, a very bright and colorful Christmas display.
I have always loved the look of the fresh greenery and white lights.
I pulled out all of my Christmas decorations looking for the lights, and almost changed my mind and just about put up all of the old decorations.  I asked for my husband's opinion, and he said to try something new.  I headed off to some cedar trees behind my house, and began trimming.  My father-in-law had brought a bunch of cedar from his farm also.  (Thanks, Pop!)  Luckily, it was 73 degrees and very enjoyable!
Here is what I came up with.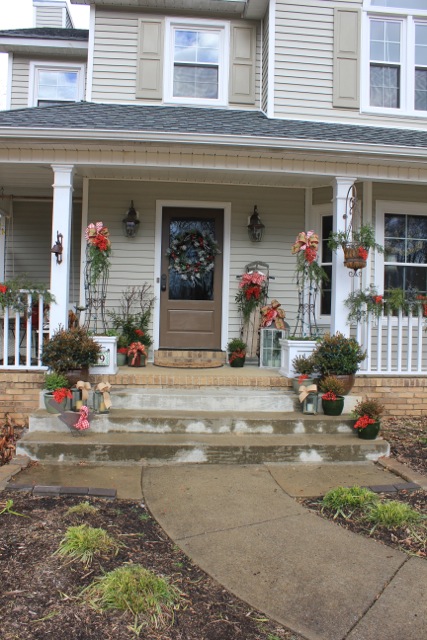 I started with the cedar garland.  I simply cut small branches and then used zip ties to attach each branch to my porch railing.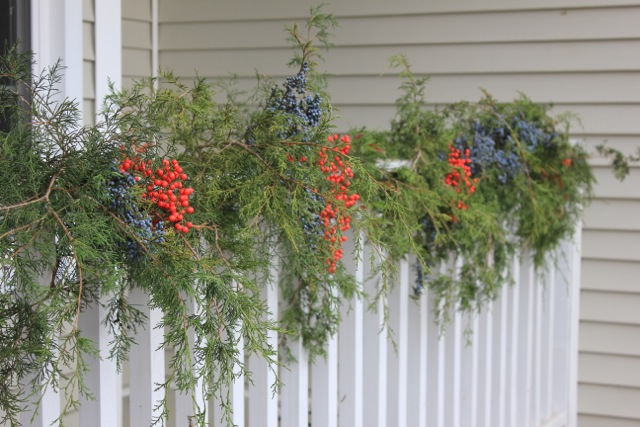 The blue berries are from the cedar trees.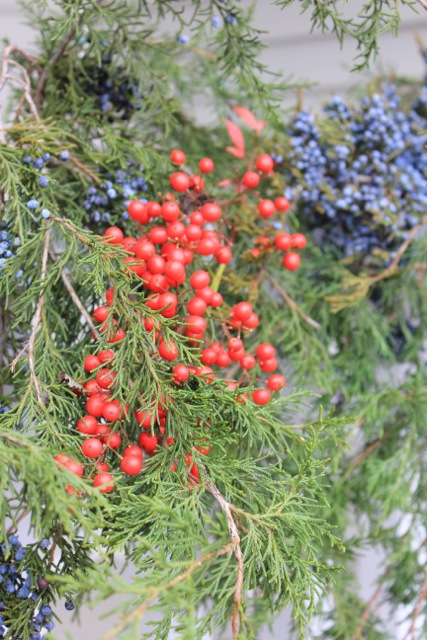 The red berries came from some bushes in my yard.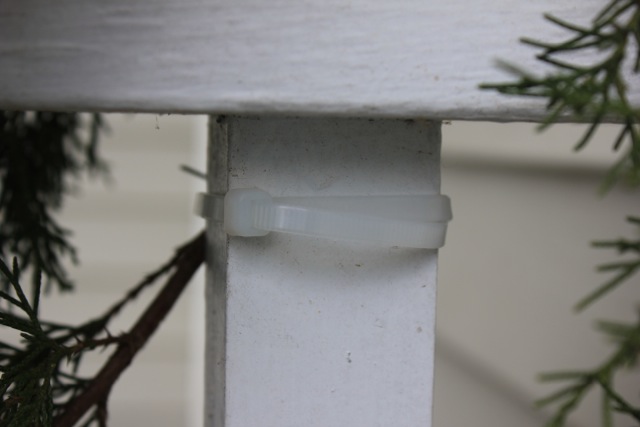 Here you can see the zip ties that I used.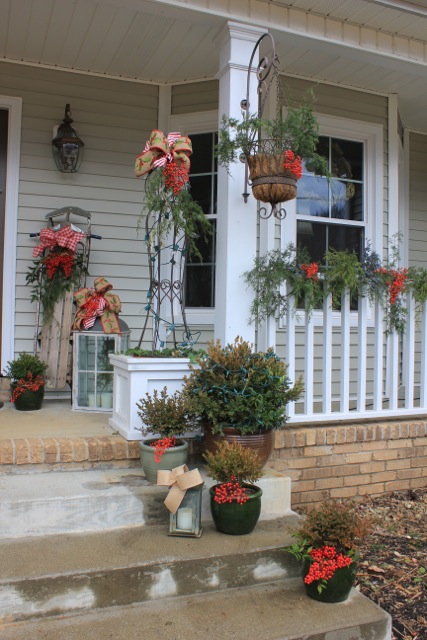 I keep potted boxwoods on my porch year round.  I added some berries to dress them up for Christmas.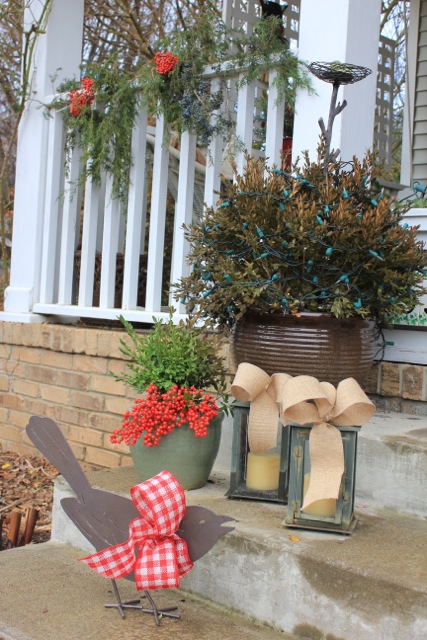 My little bird got a new bow as did my lanterns.  I actually used zip ties for the bows as well.  I folded the loops into place and pulled a zip tie around the middle.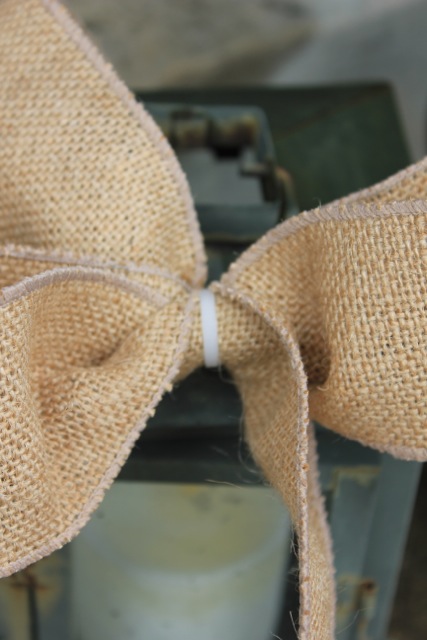 Then, I fluffed the bow so you could not see the plastic!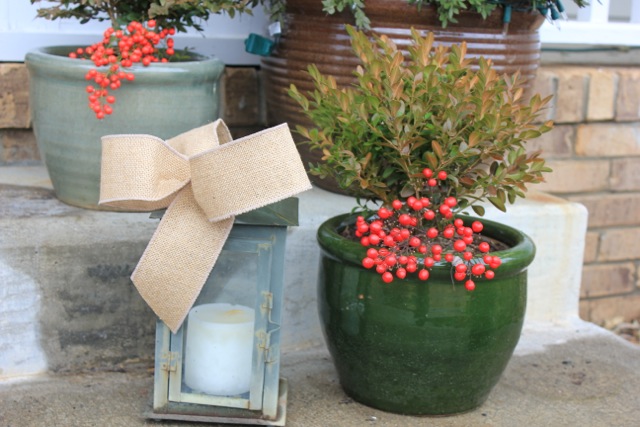 The sled was mine growing up.  I grew up in Memphis, so we had no hills.  The only way we could "sled" was to have someone pull us down the street!  It was exhausting, but loads of fun!
This lantern is a new addition this year.  It is from one of my favorite stores in Murfreesboro, Samantha James. My sweet friends gave me a gift card for my birthday, and I spent the whole thing on this FANTASTIC lantern!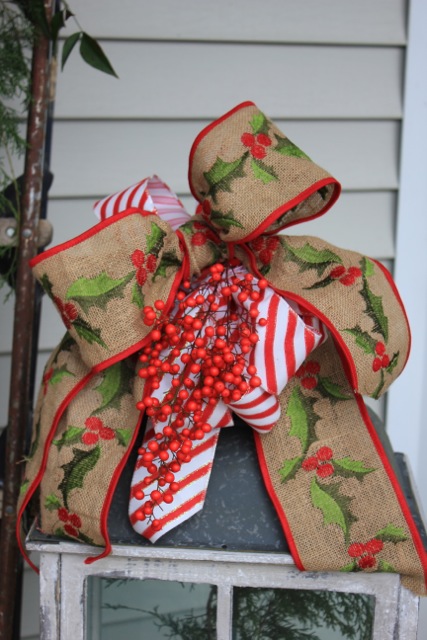 This crazy beautiful burlap embroidered ribbon is also a Samantha James find!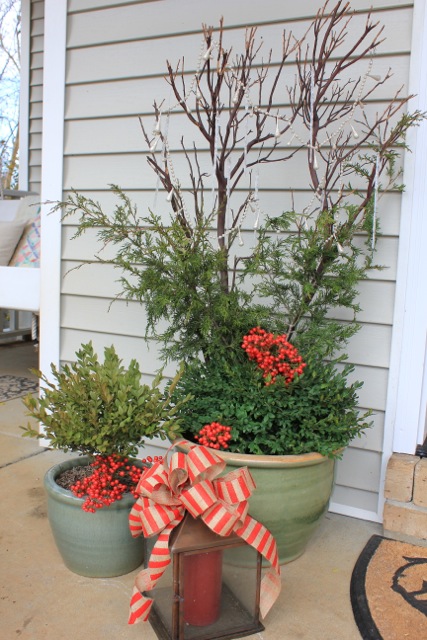 I added the little twig and cedar to one of my boxwoods and then added icicles and beaded garland.
This twig was the home for my owls this fall.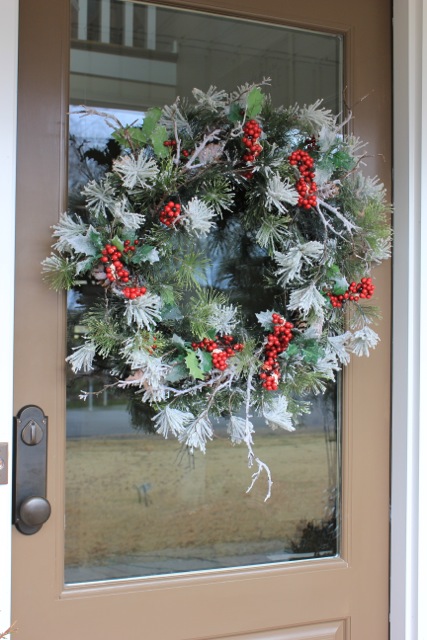 One Hobby Lobby wreath.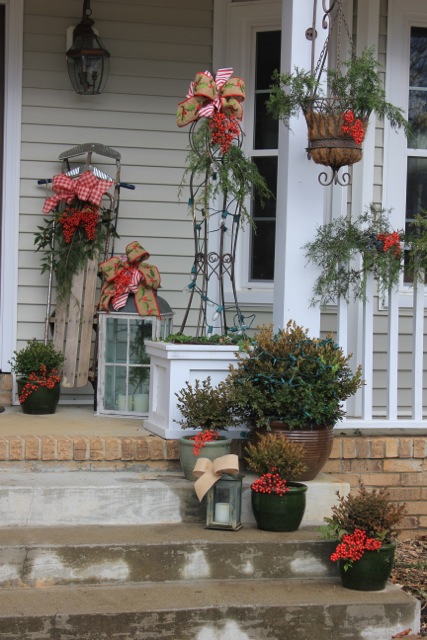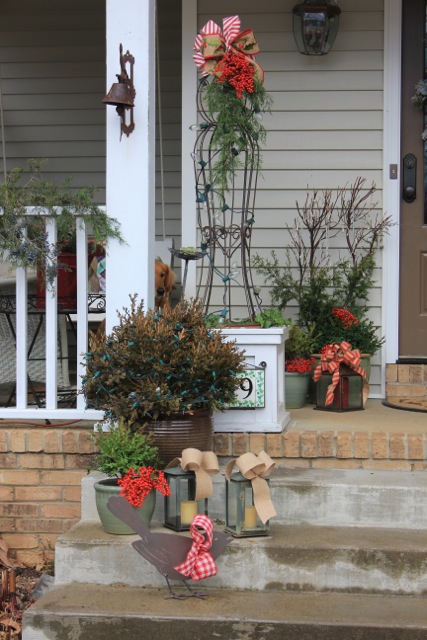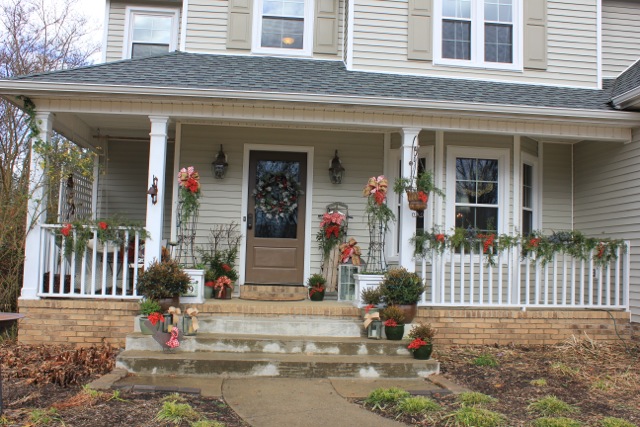 The outdoor decor is finished!  Good thing, because it rained all day here today.
Now, on to the inside.  I am making progress.  Slowly, but surely.
Life to the full,
Melissa