I found the greatest Goodwill on the planet last week while I was in Nashville.
We were there for a week with a camp for our youth group.
I was able to go several times.
Ok, so some days I went twice in one day!
(Should I really admit that?)
If you were finding the things I was finding, you would have gone twice a day also!
One of my great finds was and end table.
It is actually sitting between 2 chairs in my family room, so I guess for me it is more of a "between" table.
A little Annie Sloan chalk paint and here she is!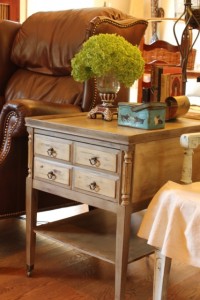 Here is what I started with.
It is in good shape and has the cutest little wheels!
I was hot a blue blazes here in Murfreesboro today, so I painted in the shade of my front porch!
I am sure that my neighbors think I am crazy!
I have a new color of Annie Sloan chalk paint that I wanted to try – CoCo.
I accented with Country Grey.
Then, I sanded it to give it a very distressed look.
And, followed with dark wax.
I love the way it turned out!
It looks great between the chairs in my family room.
You can read about how I painted and slipcovered one of the chairs (my chair) here.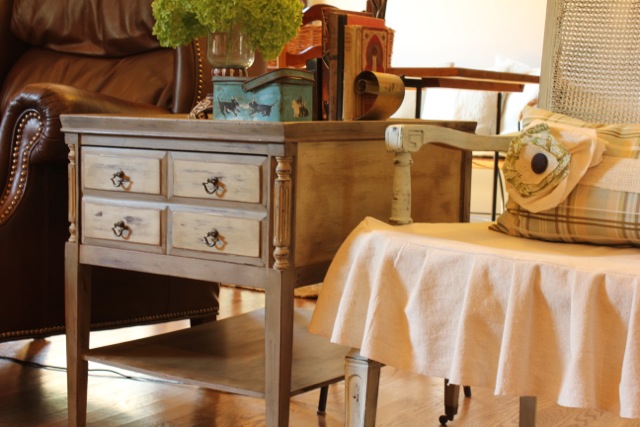 This is the view from the back.
I feel like I need to hang a little picture there!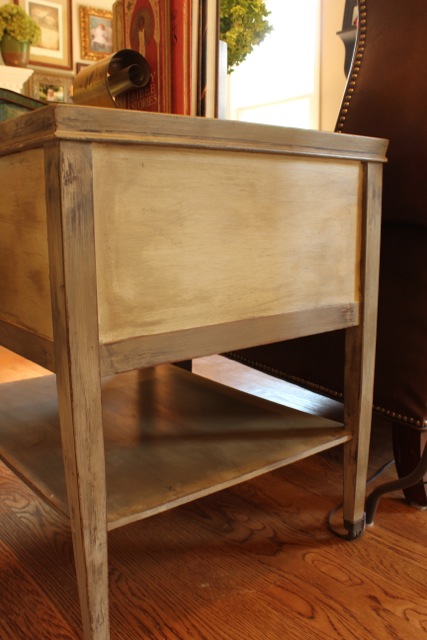 I couldn't resist bringing in another hydrangea bloom!
The little box was given to us by a dear friend many years ago.
It was her lunch box! Actually, the first lunch box ever made!
(She said that she was kind of a spoiled child!  Her husband said that he carried what everyone else carried – a lard bucket!)
I love the way you can see the great details of this table with the two toned paint and dark wax!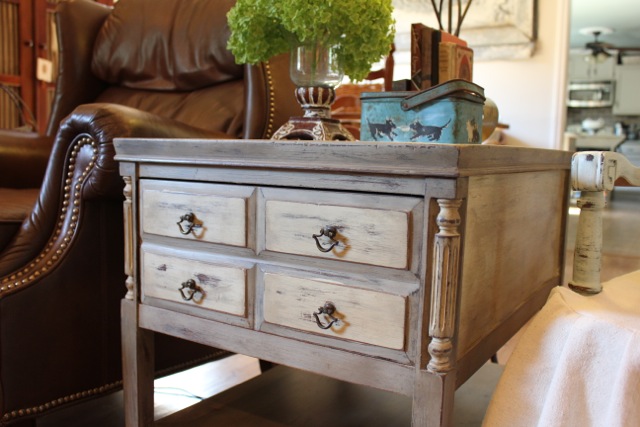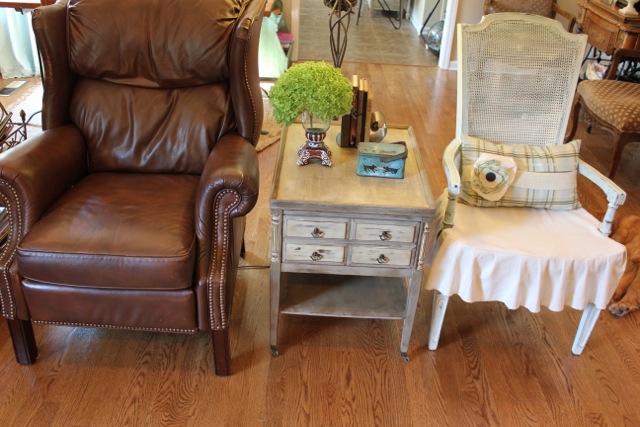 I plan on getting rid of the floor lamp.
(My 12 year old is planning to redecorate her room, so she says it will go with her new style!)
I have started painting a lamp for this table.
If I am not careful, I will paint my whole house with chalk paint!
Life to the full to you today!
Here are the places that I party!
Sunday
Monday
Tuesday
Wednesday
Thursday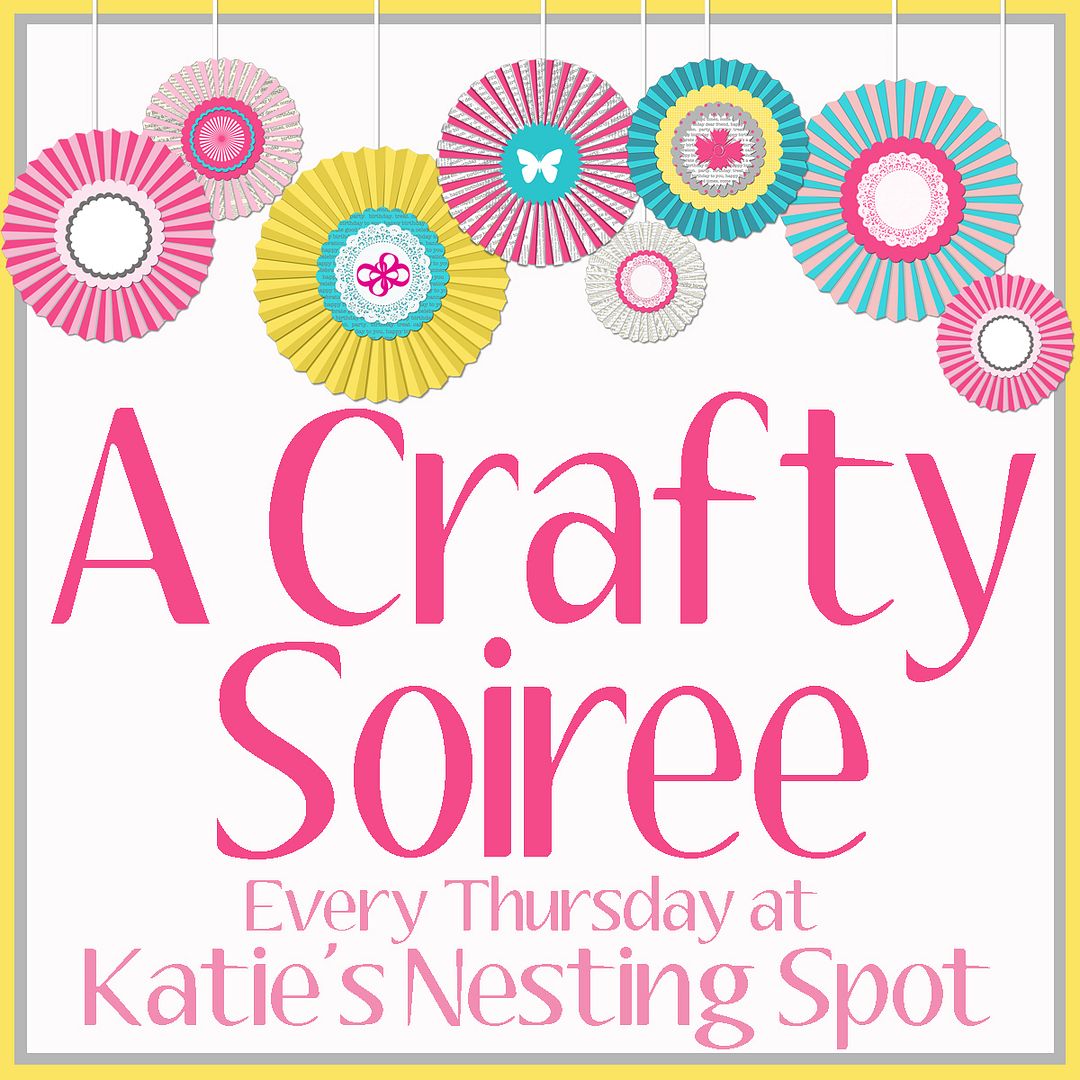 Friday
Saturday