Hey!
I'm so glad you are here!
Welcome to my kitchen.
I wish I could fix you a glass of sweet tea
so you could sit here while I shared a little bit about my kitchen with you. . .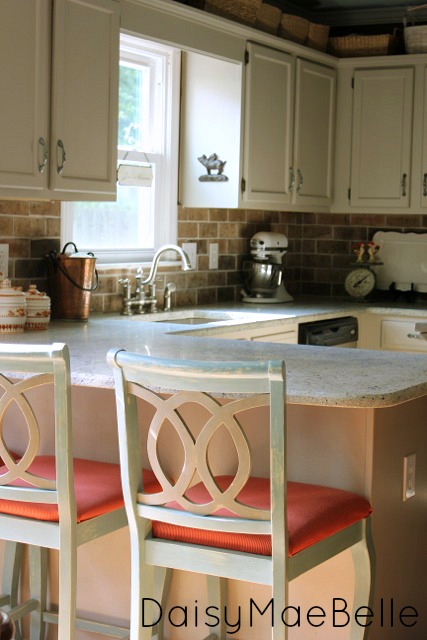 We could sit right here at my chalk painted barstools.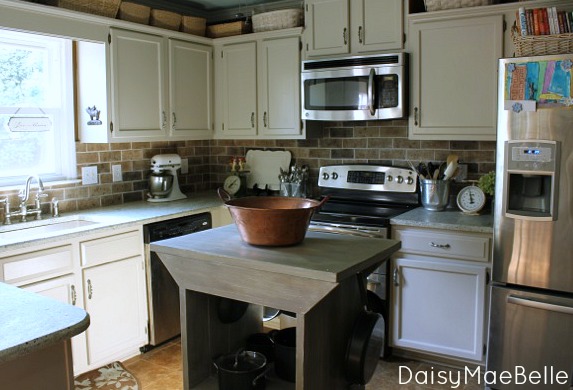 I could tell you about how I drove all over Murfreesboro
trying to find someone who sold brick pavers for back splashes.
And, how people looked at me like I was crazy or confused.
And, how I finally had to drive to Nashville to find them.
I could tell you about my first kitchen scale that I ever found at a yard sale.
And, how I don't keep my silverware in a drawer,
but right here on the countertop.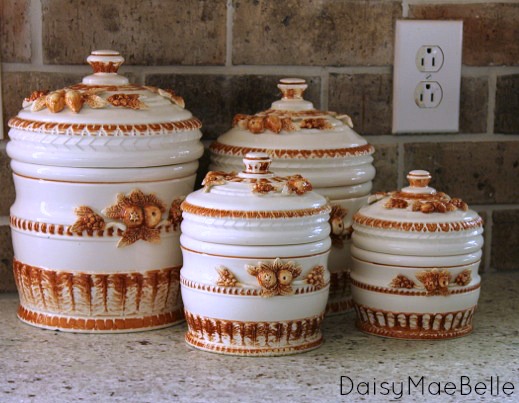 I'd tell you how special this canister set is to me
because it belonged to my grandmother.
And, how she made the best cakes ever.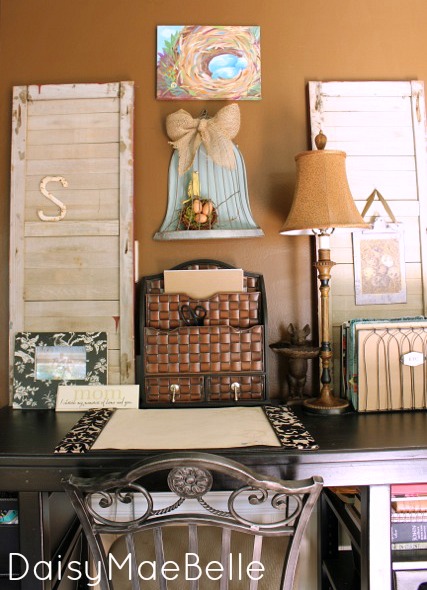 I'd tell you about this desk that my dad made for me.
It all started because I bought a barstool for my kitchen,
when I actually needed a counter stool.
And, I couldn't return it because I had gotten it on sale,
so my dad made me a tall desk to go with it.
I'd tell you about this table that I found while I was "shopping" my in-laws basement.
And, how it was one of the first things that I painted with chalk paint.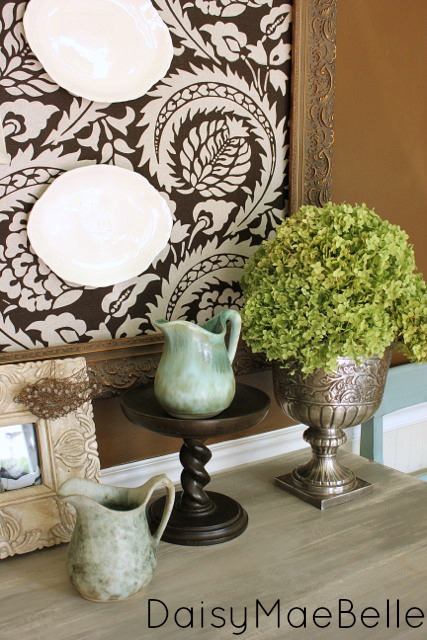 I'd share with you about my crazy hydrangea bush that blooms like a million blooms every year.
And, how I made a wreath out of the blooms last year.
And, how Donna from Funky Junk Interiors featured it.
And, that made my day!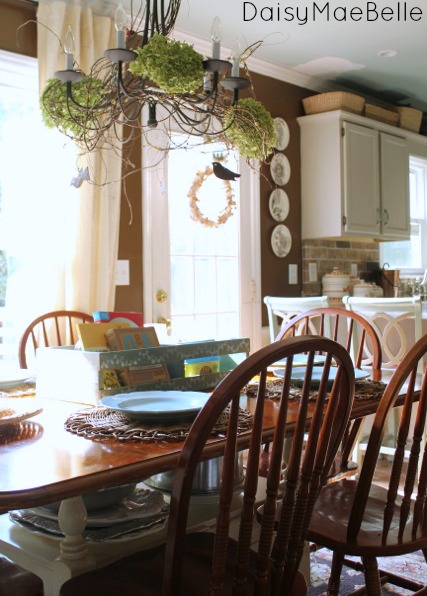 I'd tell you about the plates that I found at Goodwill that are actual
Ballard Design plates.
And, how I almost screamed right there in the store when I realized what they were!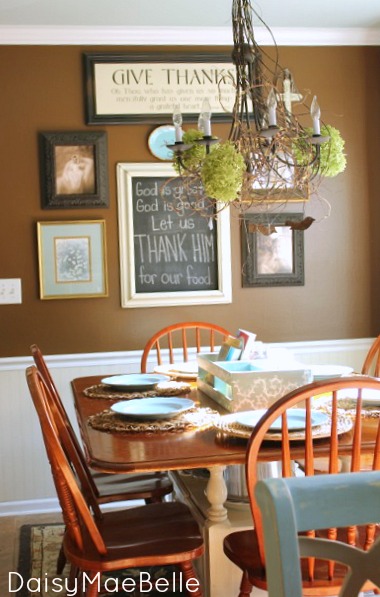 I'd tell you how I love to decorate with things that I love.
And, that is why I have pictures of my children hanging right by my kitchen table.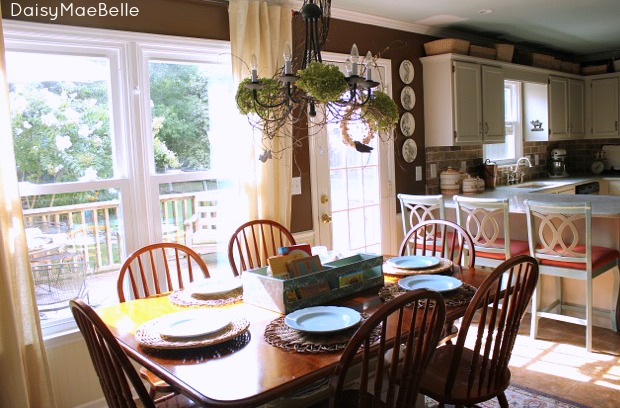 And, if I hadn't worn you out with all of the things I'd tell you,
I would want you to stay for dinner.
I might even make you a fudge pie
or blackberry cobbler for dessert. . .
Life to the full!
Melissa