I have had a couple of requests to see a little more of my house.
I am hesitant to show mine. . . there are so many crazy, beautiful homes out there!
My goal is to create a warm, cozy, welcoming space that people feel very comfortable in.
No high design here!  Just simple, easy living!
The only portion of my house straight enough to photograph today was the foyer!
We are packing to head to another camp, so I am busy getting the 5 of us ready to live in a dorm room for the week!  The good thing is; I will have my computer!  We are not going to be out of range of the world of technology!
So, here it is: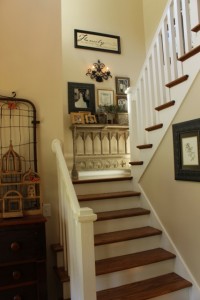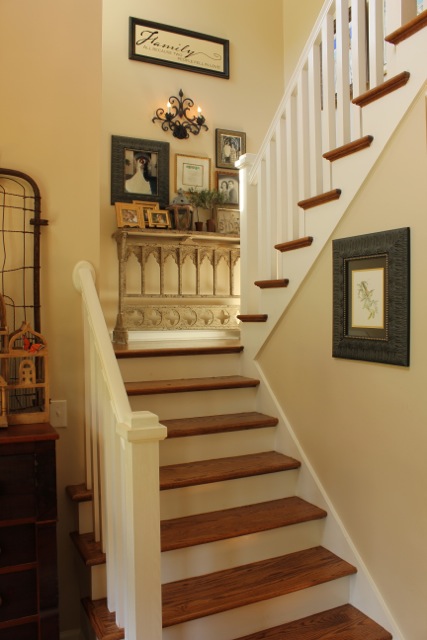 That is my sweet golden, Zuzu chewing on her golf ball!
I painted all of my downstairs interior doors black several years back.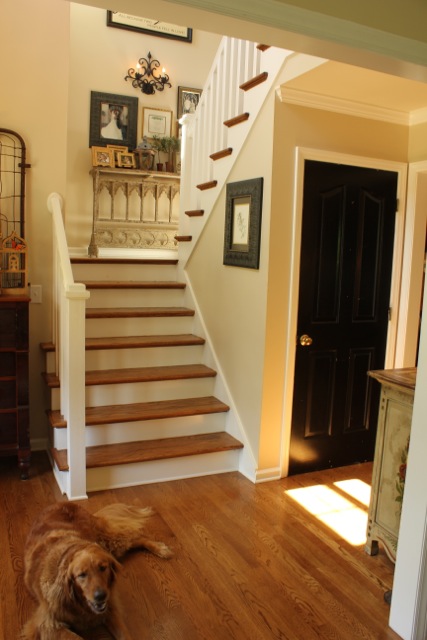 We recently had a closet removed in the foyer and had hardwood put in.  We changed the spindles from thin, turned spindles to larger squared off spindles.  I like the look so much better!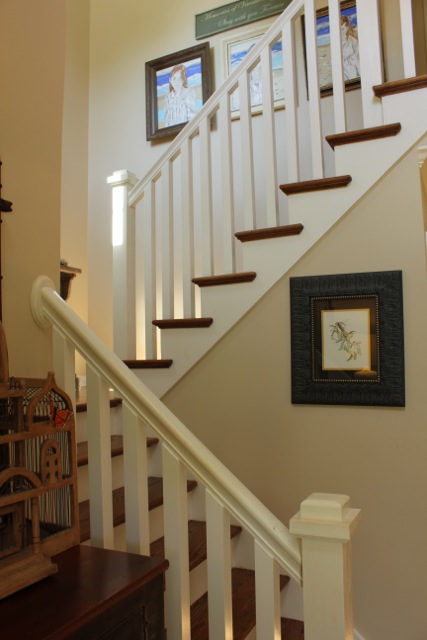 I recently bought the table for the landing.  I wanted something with pretty legs since you were going to be able to see them so clearly from the entry.  When I saw this table, I knew it was the one!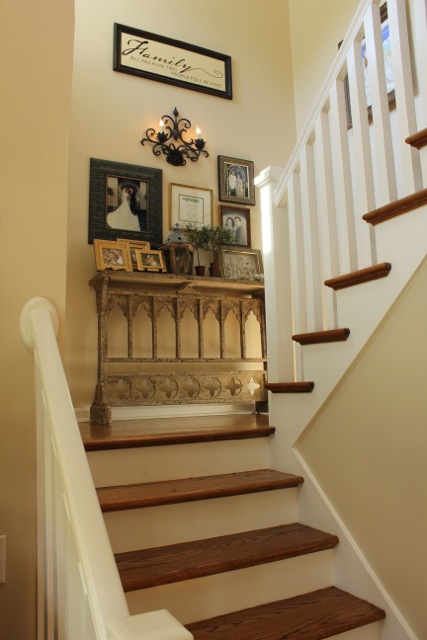 This little vignette is all about LOVE!
The sign above the light fixture (which is also new) says, "Family – All because two people fell in love."
So, I have a wedding picture of me and my sweet mate and my parents and my in-laws.  We come from a long line of love!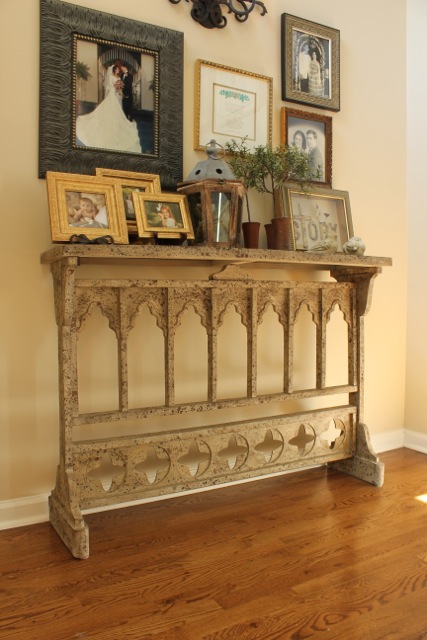 The 3 precious girls are my sweet babies!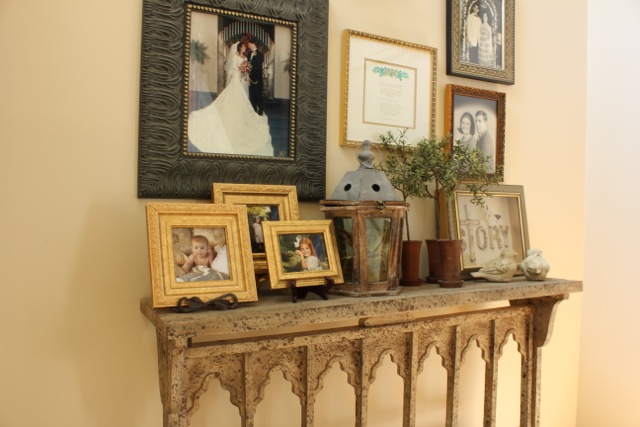 My husband and I met at the Christian Student  Center at the University of Memphis.  They tore the old sign down a few years ago and we were able to get some of the letters from it.  We decided to get the letters to spell "Story" since that is where our story began!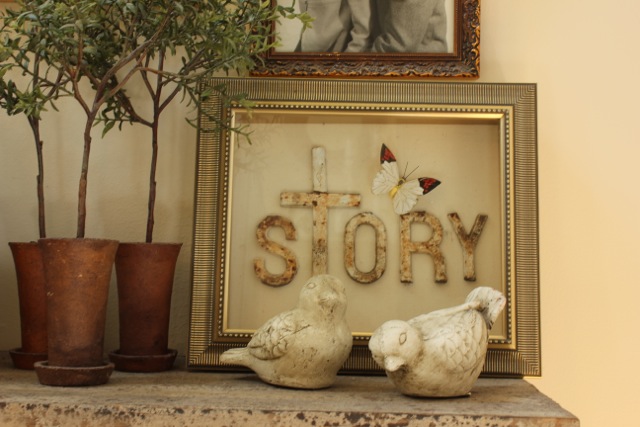 The lantern was a gift to me from my sweet hubby last year for our 16th anniversary.  He wrote 16 of his favorite memories of our 16 years together.  He is so romantic!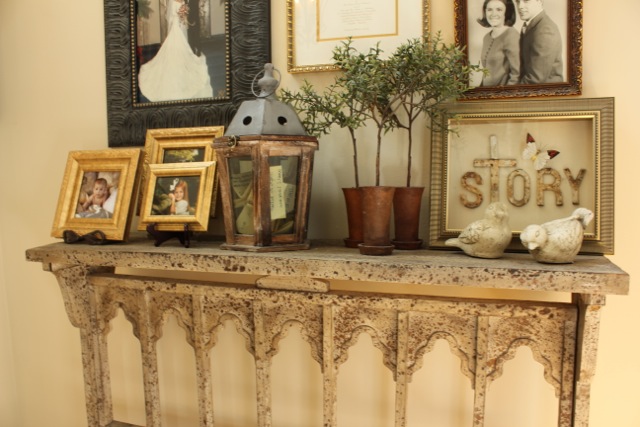 How cute are my mom and dad?!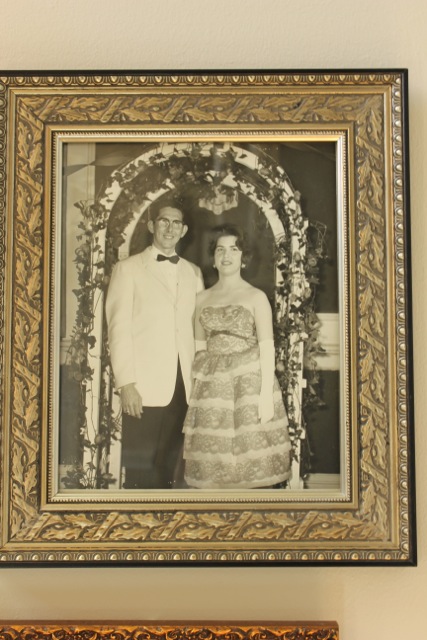 And, my sweet in-laws. . . cute?!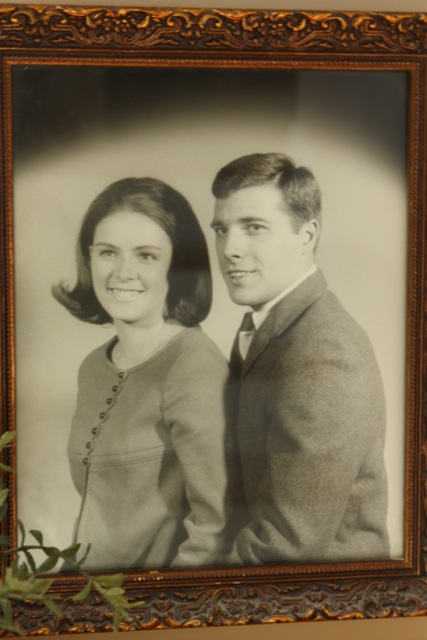 You always think that your own wedding pictures will never look dated. . . think again!
Do you think my train was long enough?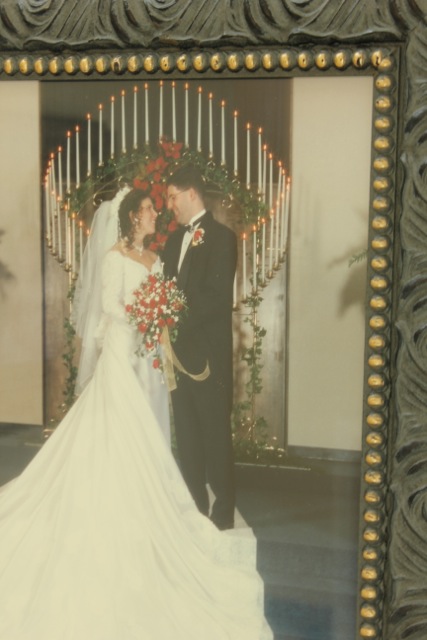 This was one of my favorite wedding gifts!  A family member had our invitation framed!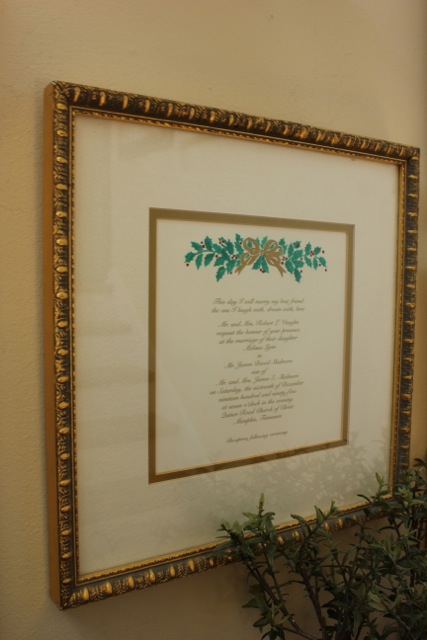 We have a super talented friend who painted these pictures of our girls.  Our favorite place to be as a family is the beach!
It is so true. . . Memories of vacations by the sea stay with you forever!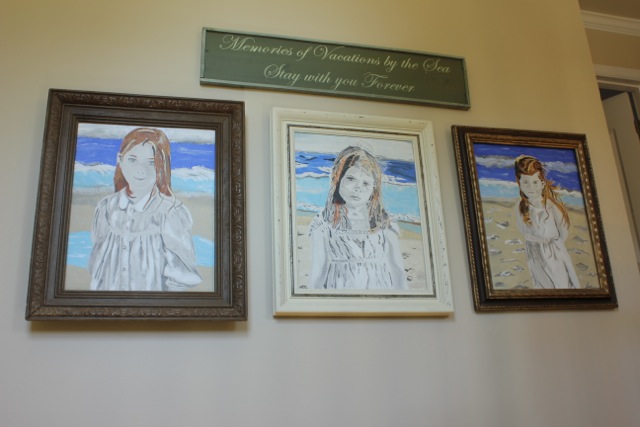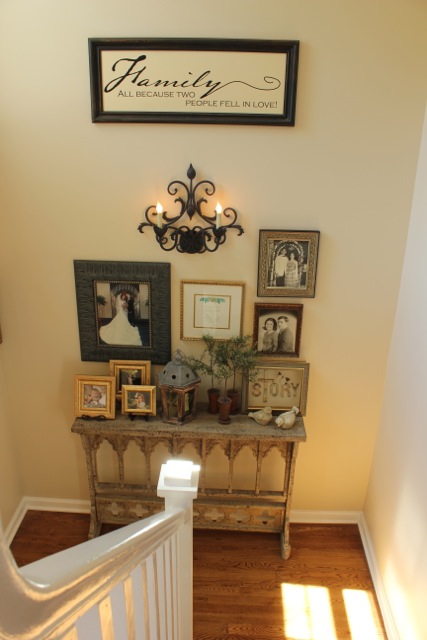 This is at the top of our stairs.  The table belonged to my grandmother.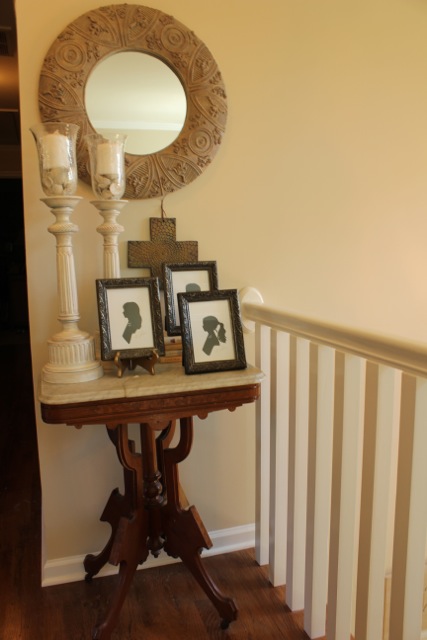 The candlesticks used to be lamps.  I found them really cheap at a yard sale!  I removed all of the electrical and painted them.  Then I glued the glass to the top.  The shells are ones that we have collected from some of our beach trips.
(I made the candlesticks pre-blogging days!  Maybe I will find another set of cheap lamps so I can show you how I did it!)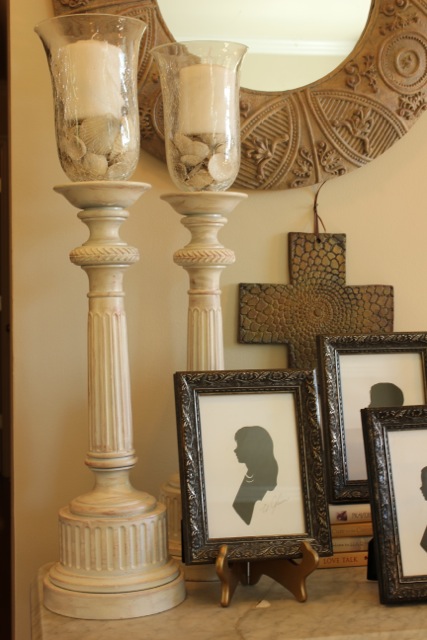 I hope you enjoyed another little bit of my home!
Life to the full to you today!