Sometimes you don't recognize blessing when you're in the middle of it.
Sometimes it's years later before you recognize the gift.
You look at this playhouse and see a cute little building.
I look at this playhouse
and am reminded of
the blessing of creativity I was given so many years ago.
Here is the story of my Backyard Playhouse…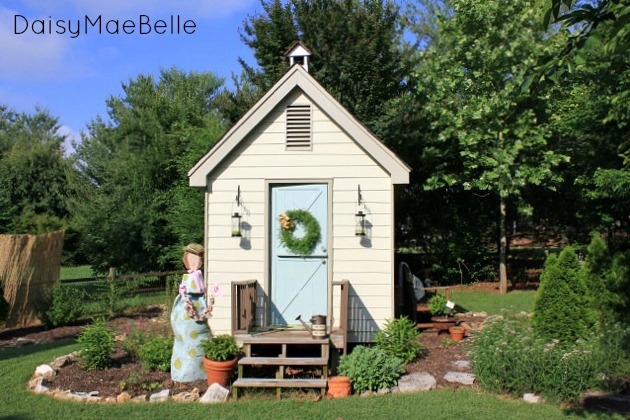 It was about 35 years ago, when my dad came home with 4 little windows.
They were storm window samples that he had found.
He said, "I am going to build you a playhouse around these little windows."
And, over the course of the next couple of weeks,
I watched my very own playhouse emerge
right there in my  backyard.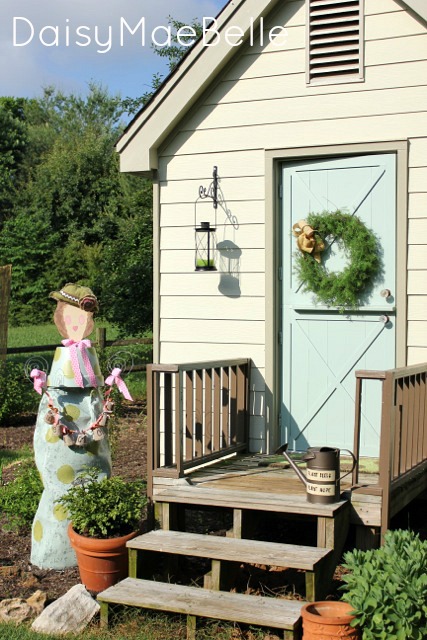 When it was finished,
I remember my Mom and I
going to yard sale after yard sale,
my baggie of change in hand,
shopping for the perfect decorations.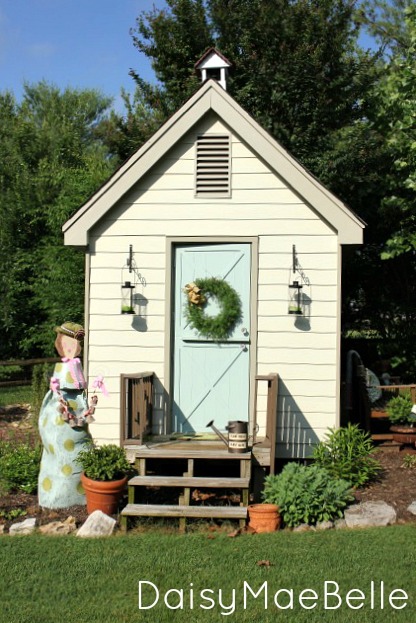 I remember finding a little green oil lamp.
It would look perfect with my metal "golden harvest" appliances.
My mom made green and white gingham curtains for those little windows.
What precious memories.
(My parent's house is still full of creativity.)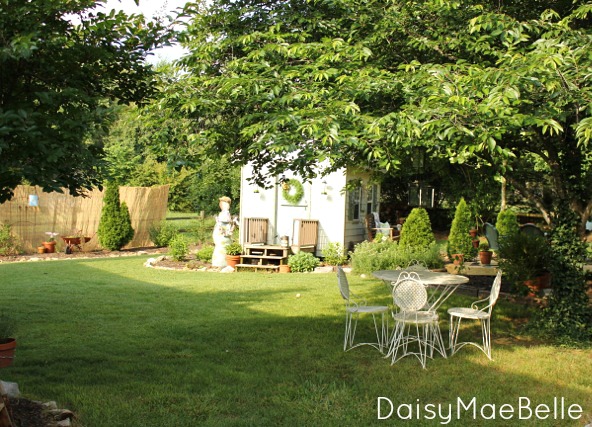 My dad retired about 9 years ago.
The first thing he did,
was pack his truck full of lumber, saws, nails and 4 little windows.
And, over the course of the next couple of weeks,
my 3 little girls
watched this playhouse
emerge right there in their own backyard.
One day,
I hope my girls will look back
and recognize the gift of creativity
that has been passed down to them.
If you would like to see more of my backyard you can take the FULL TOUR HERE!
Life to the full!
Melissa