When I was a little girl and someone asked me what my favorite color was. . .
my answer was ALWAYS the same. . .
"PINK!"
I had a beautiful pink room.
Complete with the pink canopy bed from Sears.
 Santa brought it to me when I was 8.
I'll never forget that Christmas.
We always opened one present on Christmas Eve.
I happened to pick the box that held my new Miss Piggy sheets. . .
Which had me in a quandry most of the night.
What if Santa didn't bring the new canopy bed I had asked for?
What would I do with those sheets?
But, my fears of having to return those amazing sheets
all dissolved when I walked down the stairs on Christmas morning
and there under the tree was a picture of my new canopy bed!
(Which was in a box in the garage.)
Yet, I digress.
This post is all about green.
Not pink.
If you are looking to give your room a little life.
Then, you must include a little green.
Moss filled containers are the perfect solution to brighten up a space.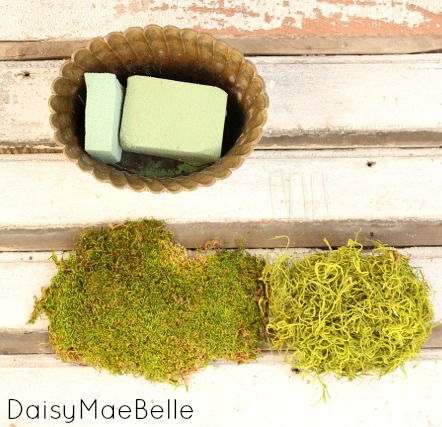 Supplies:
Small container filled with floral foam
Green Spanish moss
Green sheet moss
floral pins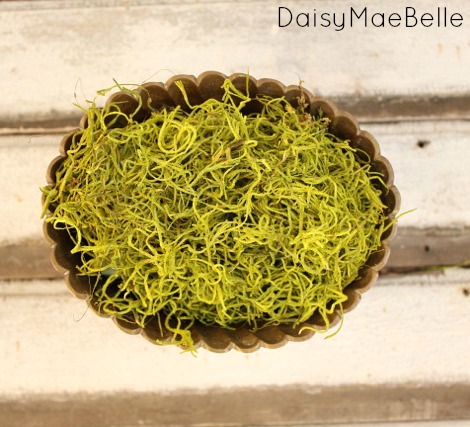 Add a mound of Spanish moss on top of the foam.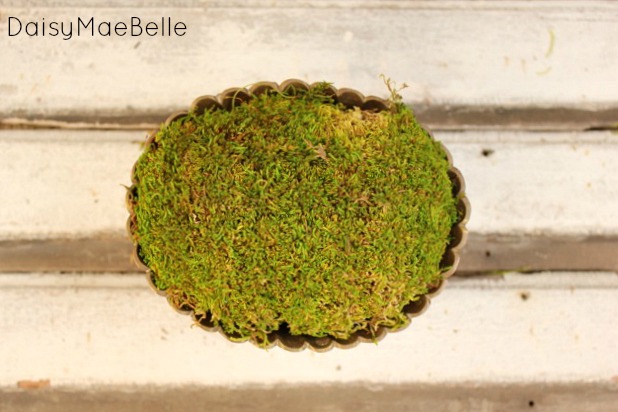 Cut a piece of sheet moss to fit the top of your container.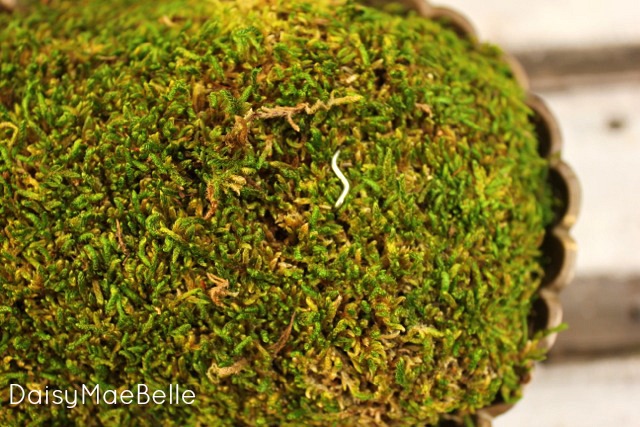 Add a couple of floral pins to the edges to secure the moss.
You can easily cover the pins by pushing the pin into the moss.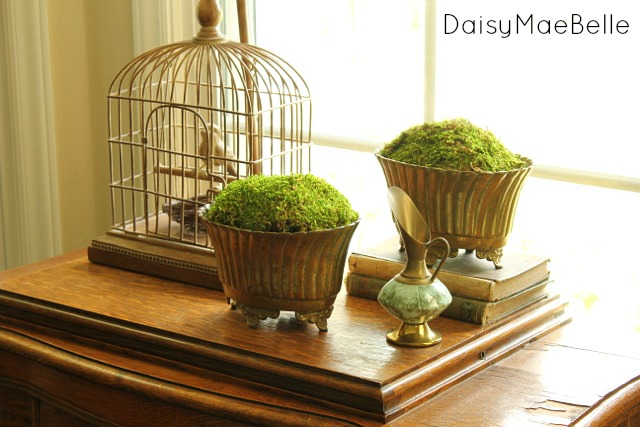 Notice how they are slightly rounded.
That is what the Spanish moss did.
It added a bit of height.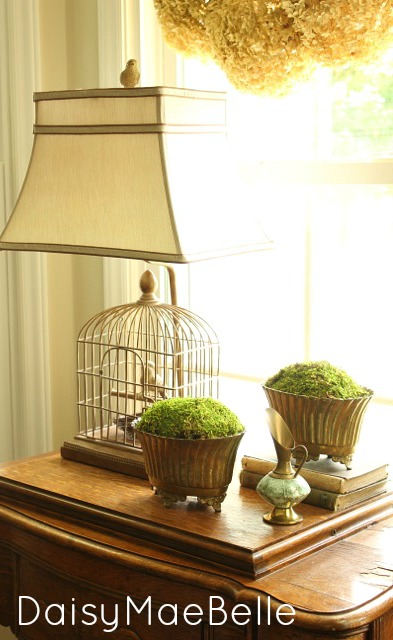 They are the perfect addition to this table.
Timeless.
Life to the full!
Melissa
Under the Table and Dreaming, The DIY Showoff, Between Naps on the Porch, A Stroll Thru Life ,My Uncommon Slice of Suburbia, Cozy Little House, Savvy Southern Style, From My Front Porch to Yours, My Romantic Home, French Country Cottage, Tatertots and Jello, Miss Mustard Seed, Funky Junk Interiors