Precious baby Jack arrived this morning at 8:01.  Everyone is doing great!  I LOVED being the photographer!  It gave me the special privilege of being able to go in the nursery while he had his first bath.  He slept through the whole thing!  I probably took over 200 pictures.  Gotta love digital cameras!
I will share a little more of our Christmas decorations today.  I have shared the front porch, foyer, dining room and hutch.  Today I will share a little more of the foyer.
I got this nativity set about 6 years ago.  I love the idea that the girls will grow up with the tradition of this nativity.
I tucked fresh cedar here and there.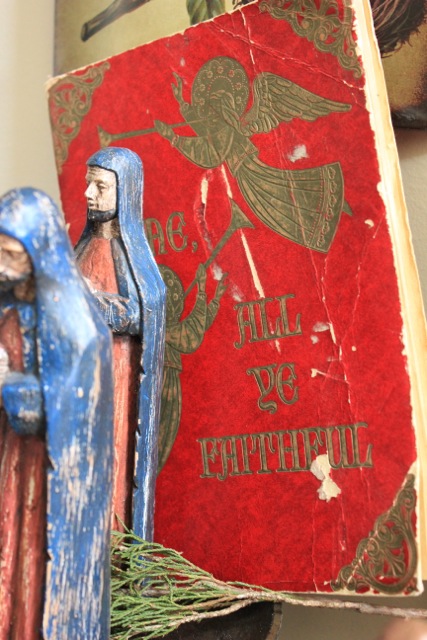 I am not even sure where I got this old book, but I have decorated with it now for years as well.
I felt that it looked a little boring with everyone on the same flat surface, so Mary and baby Jesus got tucked into a brass bowl with moss and cedar.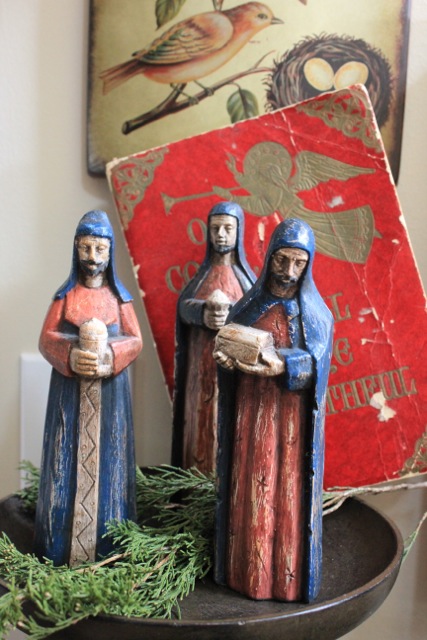 The wise men were put on a cake stand.  Cake stands are one of my favorite decorating items.  You can use them  to give great height.
Joseph ended up standing on a brass box.  I didn't want him to get lost in the cedar.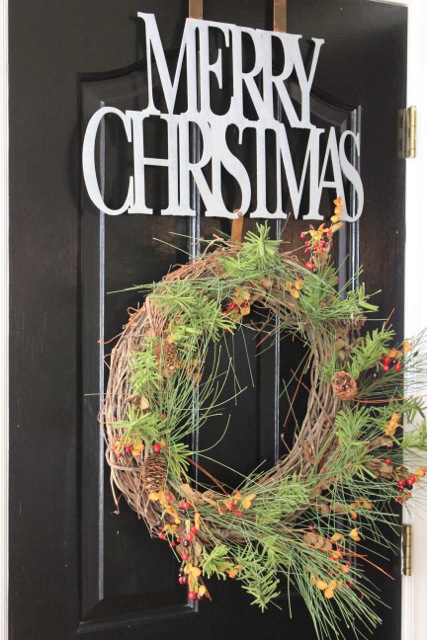 The coat closet got a wreath.  I have had this one for years as well.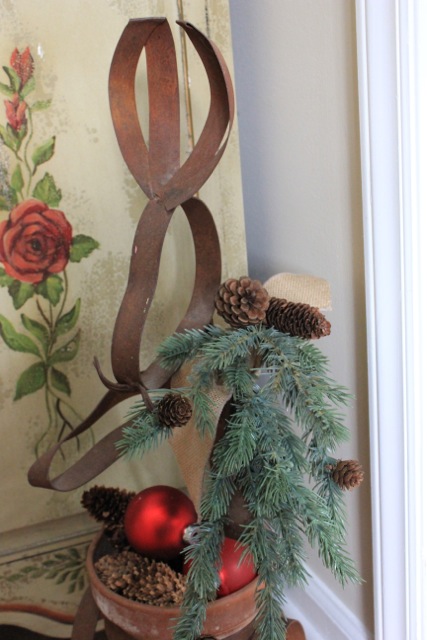 The rusty bunny got some fake spruce and burlap bow.  She looks more ready for the holidays now!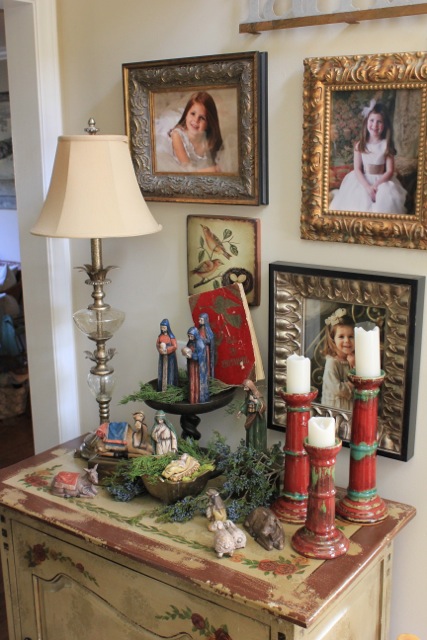 So, there you have the rest of my foyer.
I have 3 pieces of furniture that I have to paint for people this week.  Luckily, the weather is supposed to be beautiful for the next 3 days.  I can't wait to get started on them and then share the pictures with you!
Life to the full,
Melissa
Sunday
Monday
Tuesday
Wednesday
Thursday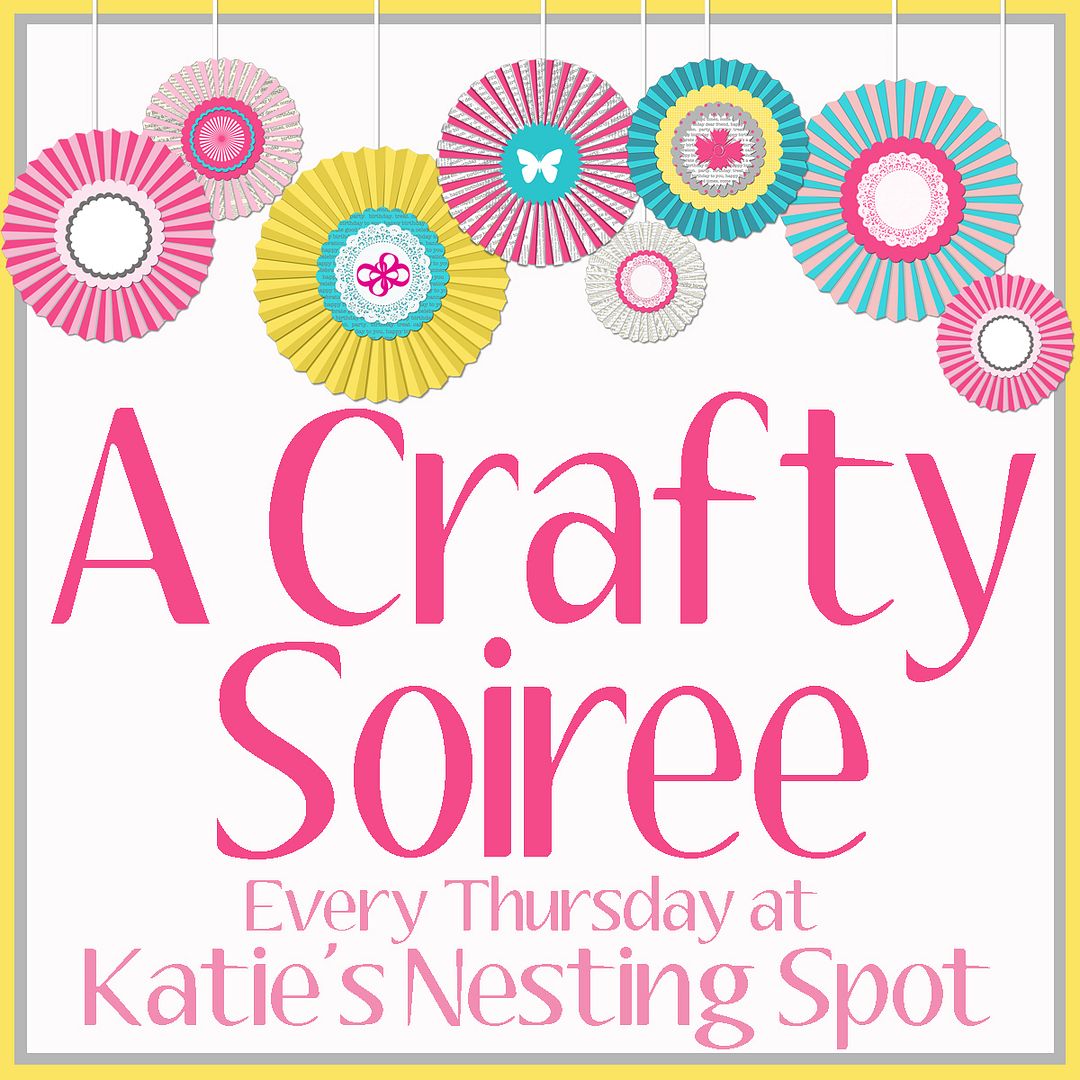 Friday
Saturday