I want to meet the person who invented the glue gun…
…and I want to give them a hug.
A Great Big Thank You hug!
I think they're a genius.
A crafting genius.
And thanks to the glue gun inventor…
…this metallic egg wreath was ready in no time.
Supplies:
foam wreath
paper mache eggs
blue paper Easter grass
metallic spray paint
hot glue gun 🙂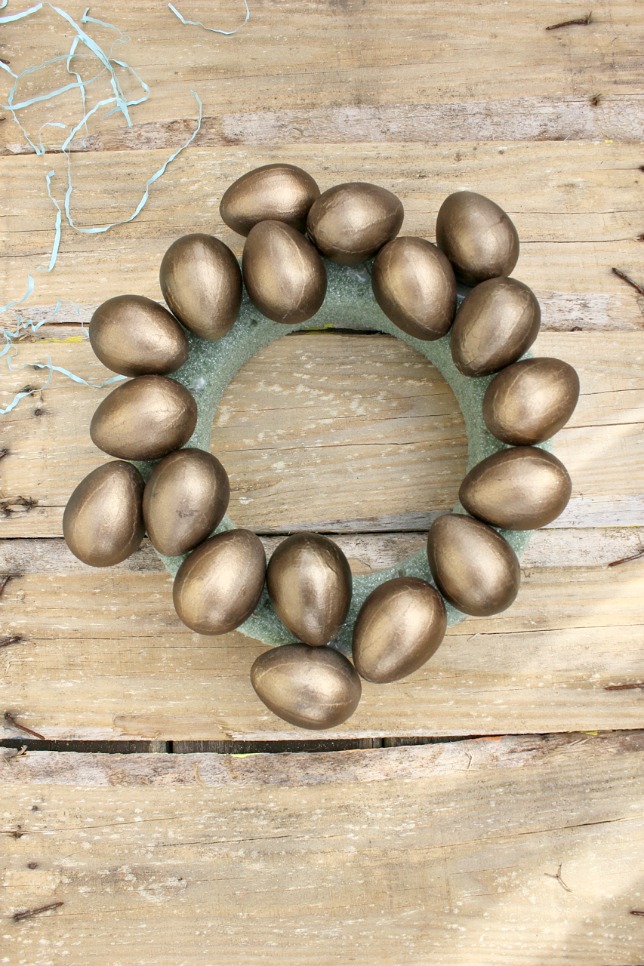 Spray paint the eggs and hot glue to the form.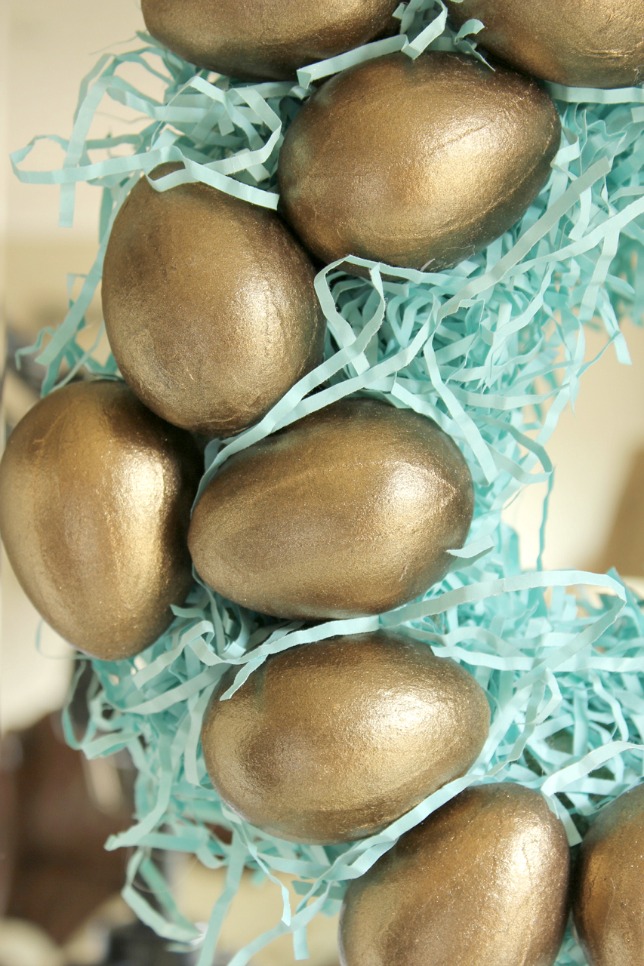 Tuck the grass in between the eggs and add more glue.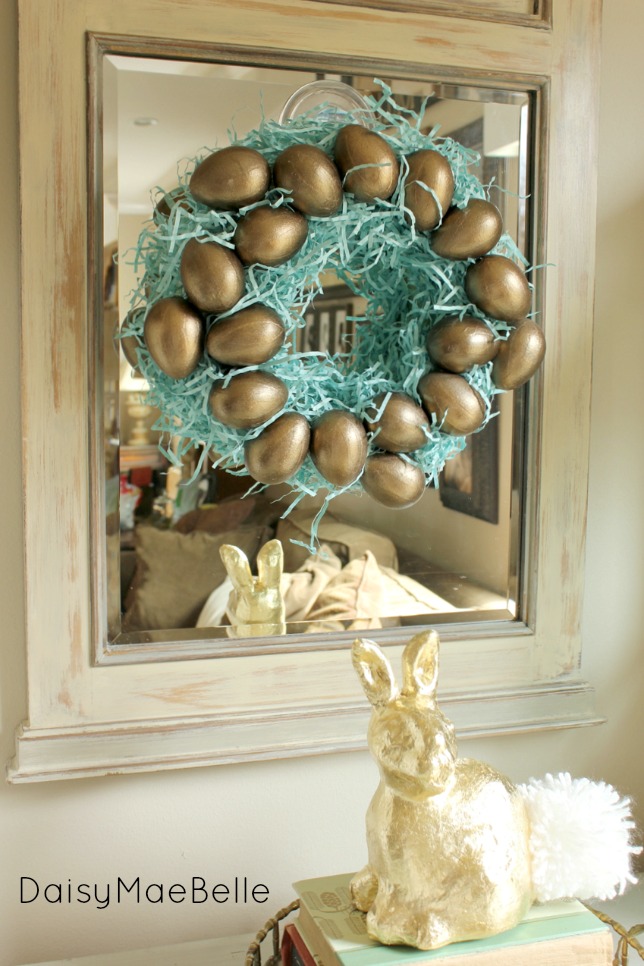 And hang on your favorite mirror!
Life to the full!
Melissa