The playhouse transformation continues. . .
I wanted to add color, so I thought that a series of banners would do the trick.
I chose the words: live, dream and create.  Those are the words that I want to live by!  Living each day to the full, dreaming beyond what I would usually dare, and creating beauty wherever I am.  I believe that this is how God has called me to live as a child of His.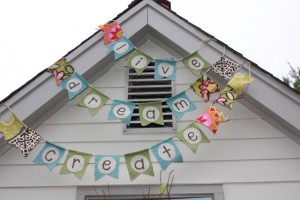 I want this playhouse to be a place to do all of those things.  To live.  To dream.  To create.
Here is where the inspiration started.  Great bright outdoor fabrics.  I bought 1/4 of a yard of several kinds.
I made a pattern in the shape that I wanted the individual "flags" to be.
I cut out all of the "flags" that would be used for letters from solid colors (15 letters in these words.)  I cut a few out of the bright, playful prints just to fill in the space (and to make it super cute!)  I then sewed around all of the edges just to keep them from unraveling.  (You could also use Fray Check if you aren't the sewing type!)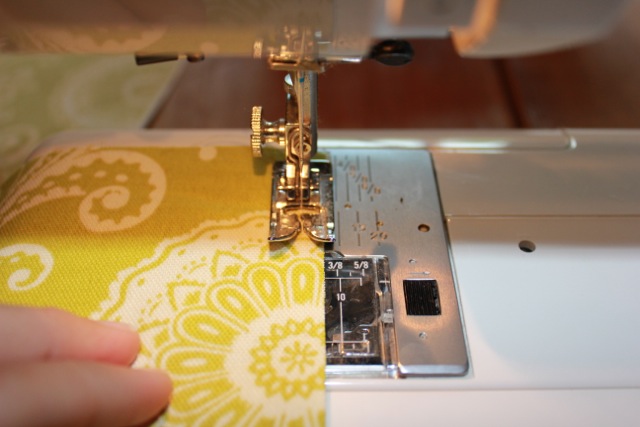 After the sewing was complete, I cut circles out of burlap.  I made a pattern by tracing the end of a cup that was the right size.  I cut out 15 circles.
Then, using an exterior paint, I painted each letter on a circle.  I am hoping that the exterior paint will not fade?  Time will tell. . .
A few of the letters I had to paint more than one of (there were several e's and a's.)  So, in order for them to look the same, I put the circle to be painted on top of the letter that was already complete and I traced it first.   I wanted all of my letters to look as close to the same as they could.  Also, remember that when you are painting burlap, it will bleed through.  Make sure you have something under it!  (I am just noticing my snack that I was having while making this banner – A girl has got to eat!)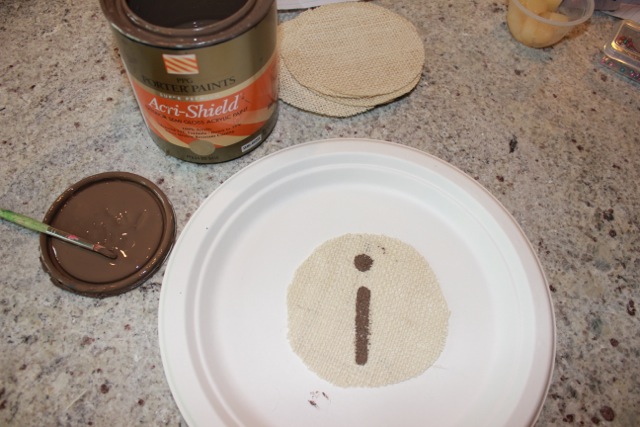 After all of the letters were painted, it was time for the hot glue gun.  A sweet friend of mine commented that my glue gun looks like it belongs to the Swamp Monster!  Hilarious!  I might have to get one that is better for the camera!
Notice the toothbrush – burlap has many holes that hot glue will be coming out of – I used the toothbrush to press the circle down so I would not have to burn all of my fingers.  It only took me one burn to figure that out!
I glued each of the letters onto the solid flags. I decided to alternate the solid colors.
Then, I cut my rope.  I did go out and measure where I was going to be hanging it.  I used a sisal rope.  I liked the natural look of it.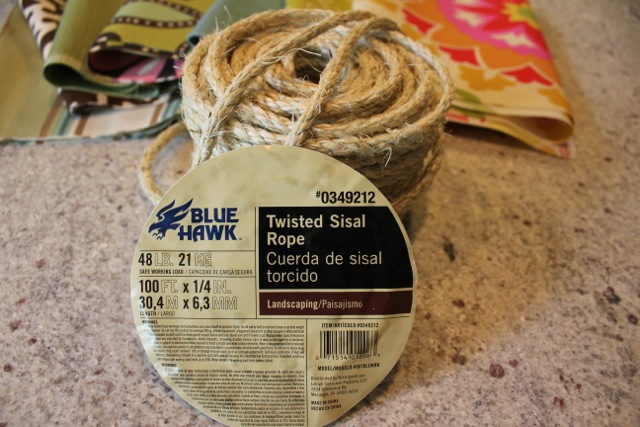 My original thought was to make one continuous banner, so I laid it out on my table and marked with clothespins where the letters should be.  I also played with the colorful flags to get the colors where I wanted them.  Here it is laid out on my dining room table.  Ended up that it hung better when it was 3 individual banners – oh,well!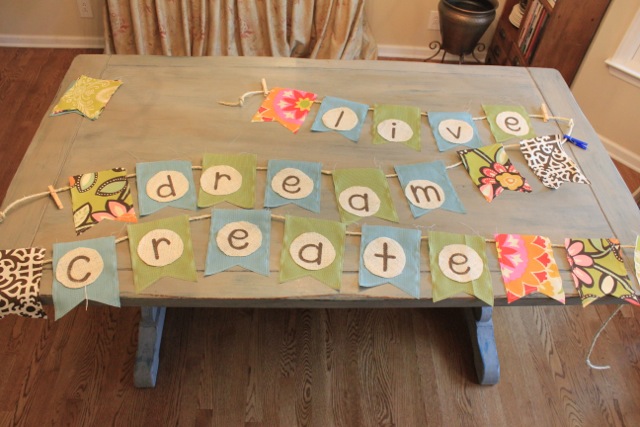 Finally it was time to glue all of the flags onto the rope!  I turned about 1/2 inch over the rope and glued it down.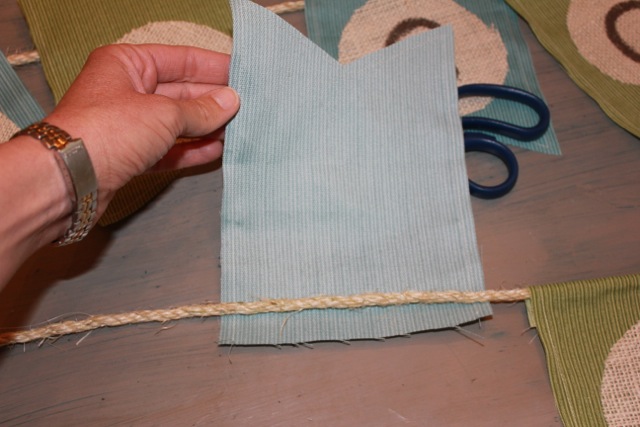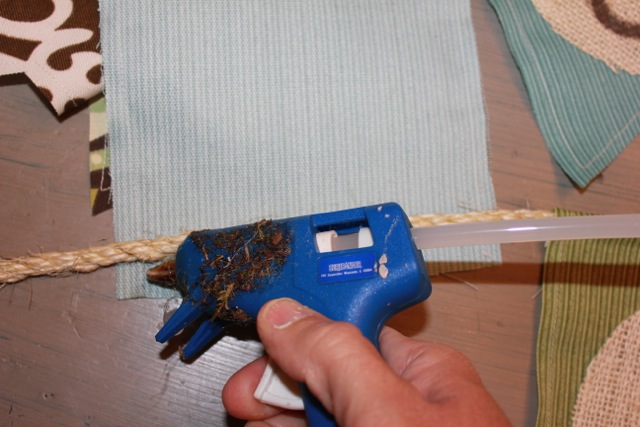 And here it is on display!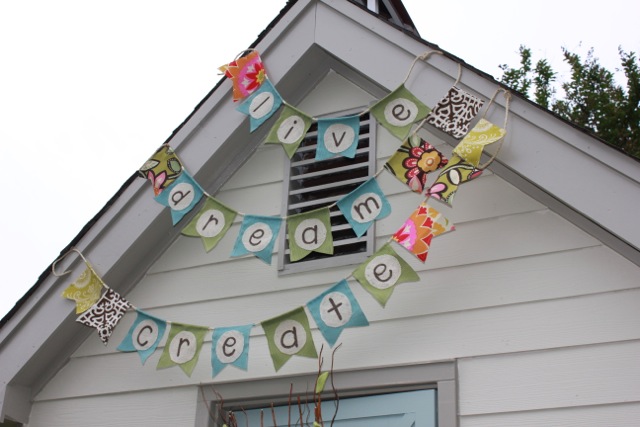 I am working on another project for tomorrow.
The transformation continues. . .
Life to the full to you today!