If you are hopping over from Top This Top That, I am so glad that you are here!
I was raised on sweet tea.
My mama was putting it in my thermos for lunch by the time I was in the 1st grade.
No Kool-aid at my house…
…my friends wanted my mama's sweet tea!
In the summer, she would hang little gold mugs from hooks under the cabinets so that we could come in and fix it ourselves.
Sweet memories. 🙂
So when my Southern friends wanted to get together and share drink recipes…
…I knew mine had to involve sweet tea!
So here is a fun lime simple syrup that will sweeten your tea while adding a hint of flavor.
It couldn't be easier to make.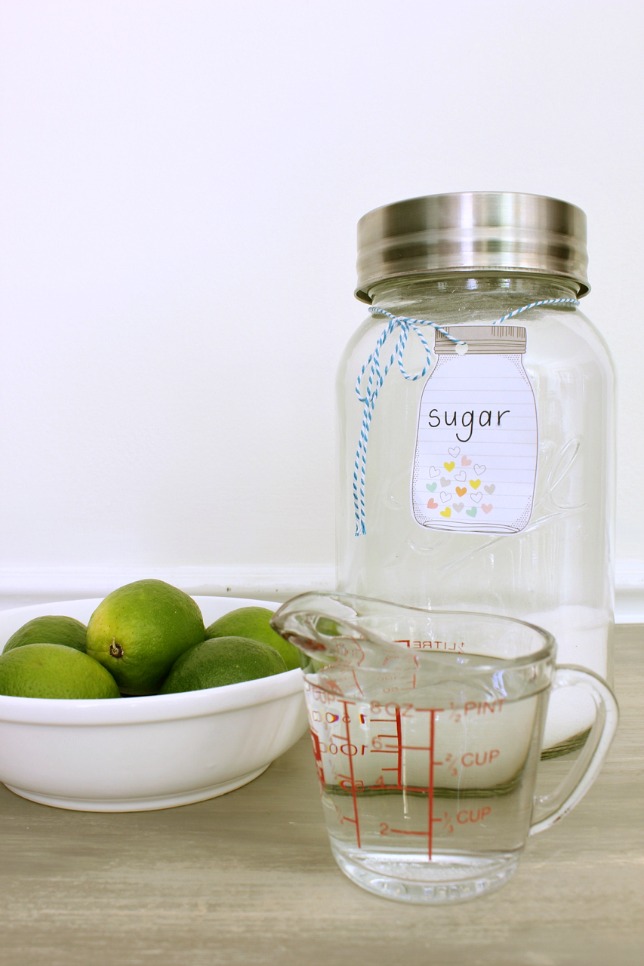 Ingredients:
1 cup water
1 cup sugar
6 limes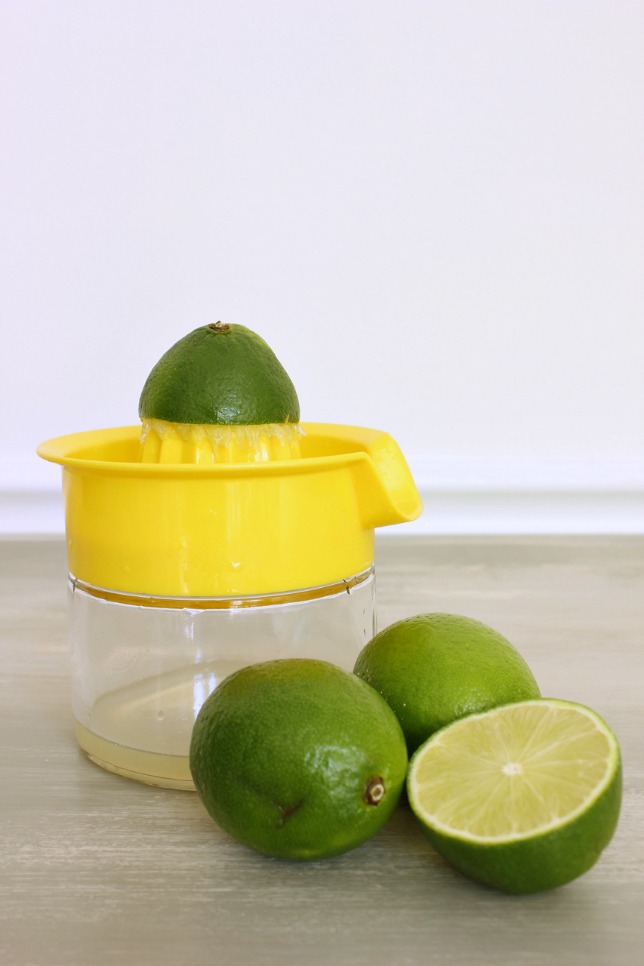 Squeeze the juice from the limes.
In a saucepan, add the water and sugar and heat until sugar dissolves.
Cool the sugar and water mixture.
Add the lime juice.
Add the lime simple syrup to your unsweet tea and you have the perfect summer treat!
You could also sweeten this simple syrup with lemon juice or mint or basil or lavender…
…you could create an entire sweet tea bar!
I just might have to do that before the summer is over!
And to learn how to make this amazing drink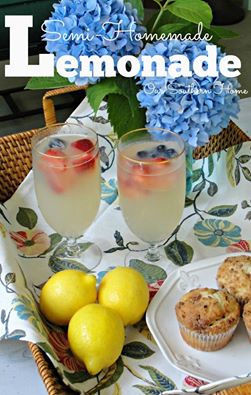 go visit Christy @ Our Southern Home!
She'll share all of the "juicy" details! 🙂
Life to the full!
Melissa