I am blogging from a friend's house.
Our kids are running, laughing and playing all through the house.
I just finished this quick project, but the lighting is not great for pictures!
We have had such a full day. . . no time to craft!
But, we have had a great day!
So, this will be short and sweet!
We are in the process of redecorating my oldest daughter, Daisy's room.
She already had a great lamp, but it just needed a little more color!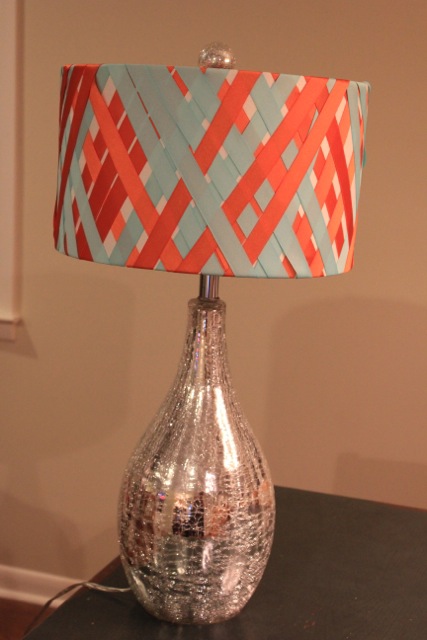 I started with this lamp – no, it is not a thrift store find!
But, we already had it and  we still like it!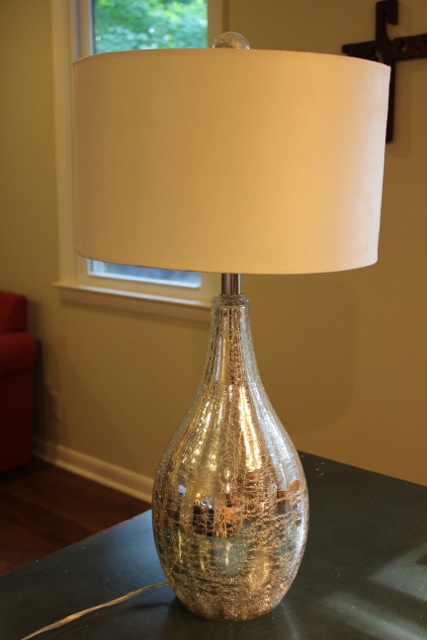 It just needed a little more color for this "Anthropologie" inspired room!
I bought 3 rolls of blue and 3 rolls of orange ribbon.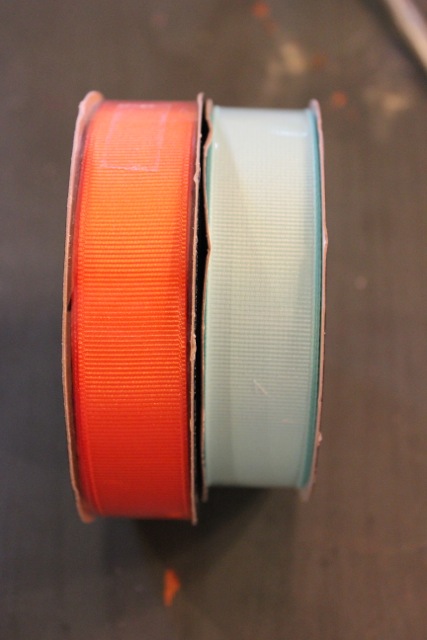 I secured the first end with a safety pin.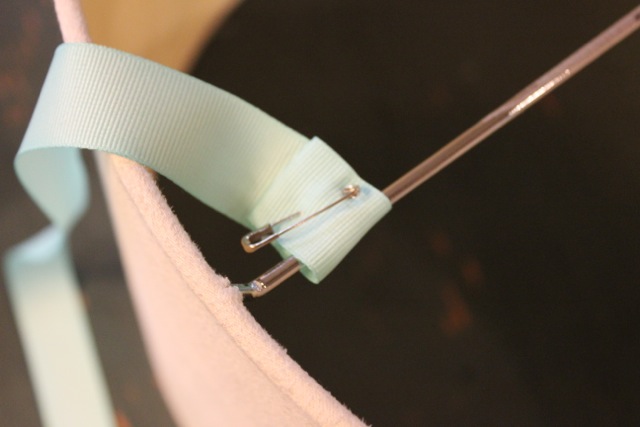 Then, I wrapped and wrapped and wrapped!
Each time I ran out of a spool of ribbon, I just tied on another one.
I alternated colors.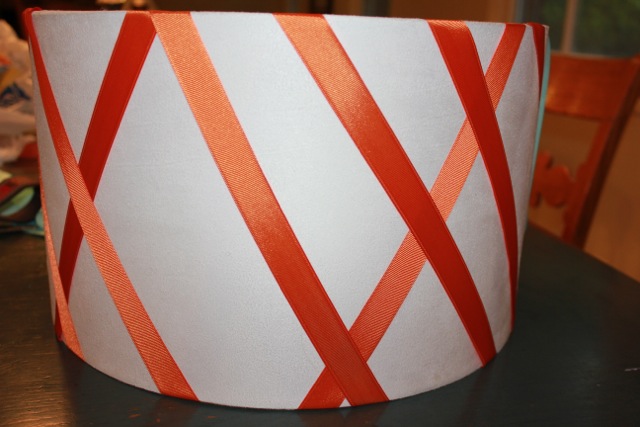 I glued the ends down using fabric glue.
And, here is the final result!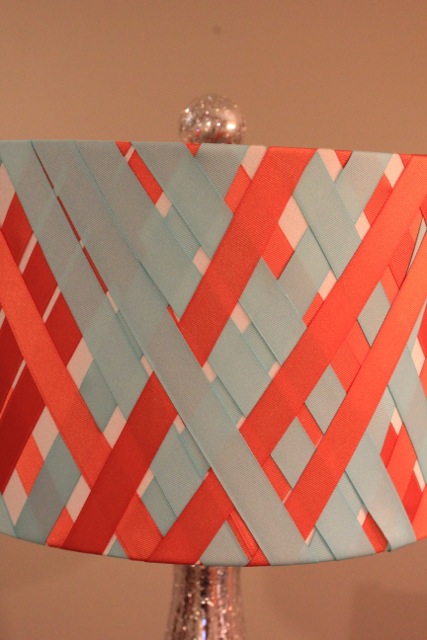 One jazzed up lamp.
Terrible lighting for pictures.
Very happy children with a full fun day of being with friends!
Life to the full to you!
Here are the places that I party!
Sunday
Monday
Tuesday
Wednesday
Thursday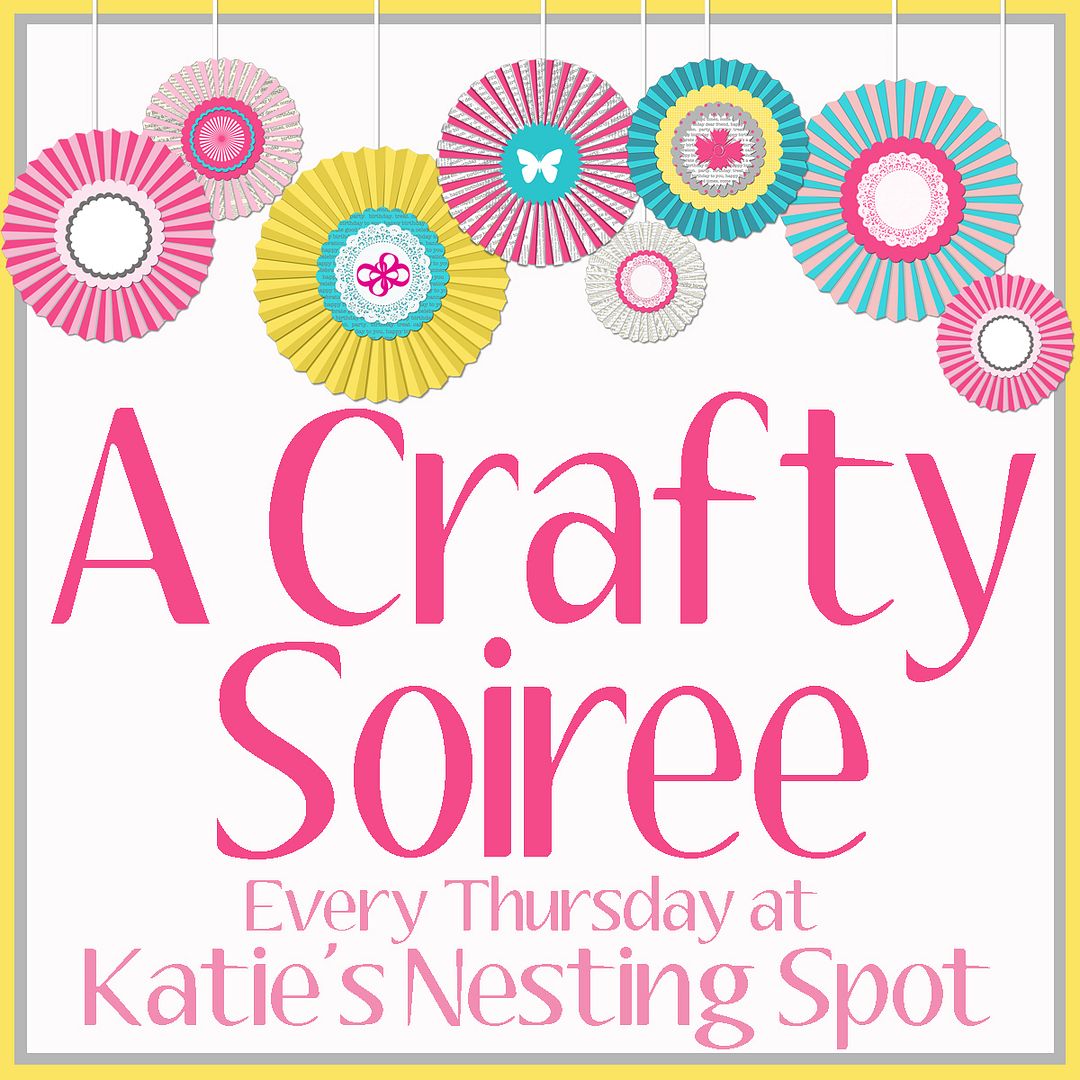 Friday
Saturday