Still working on Daisy's room. . .
I am trying to use as much as we can from what we already have.
We already had 2 matching bedside lamps, but the shades were pink gingham.
I could have bought new lampshades, but they are so expensive!  You can almost buy a whole lamp for the price of the shade!
I headed to my craft closet to see what I could use to redo the lampshade.
That is when I saw an old skirt that I had grabbed at Goodwill for $1.
Inspiration struck!
This is the original lampshade.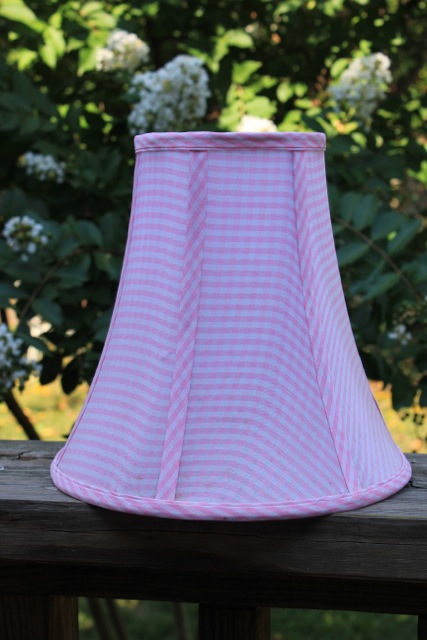 I was able to remove the outer covering.
I cut the skirt down the side seams, cutting it in 2 pieces – the front and the back.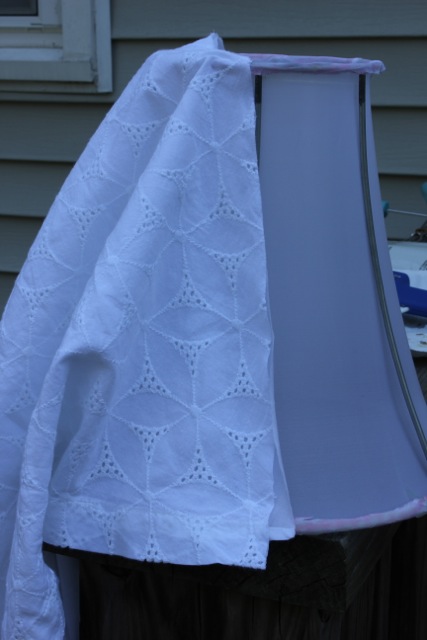 I took advantage of the hem of the skirt and used that for the bottom of the shade.
I used hot glue and started gluing it to the top of the shade.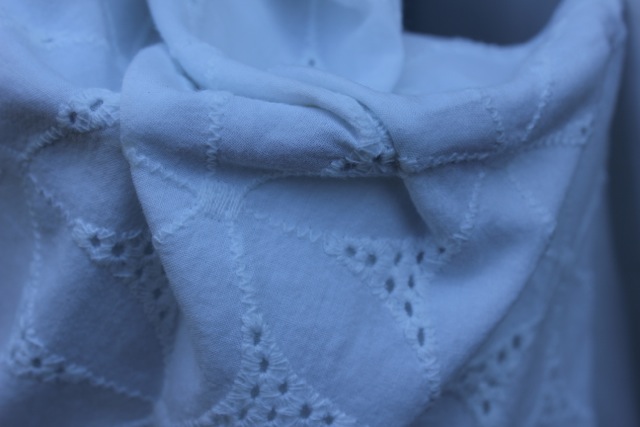 Every few inches, I glued a little pleat into the top.  This kept the fabric straight.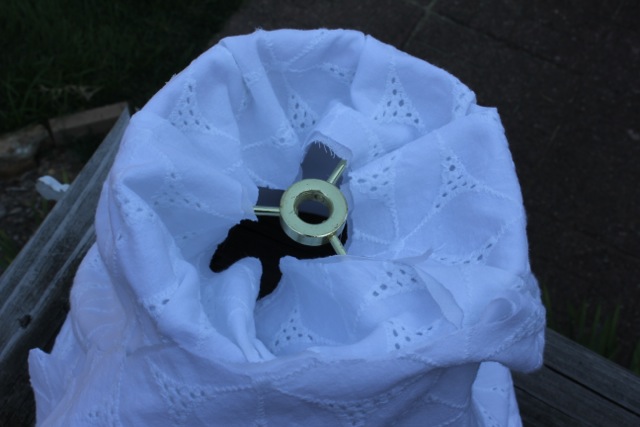 I trimmed the top of the fabric after I had glued it all down.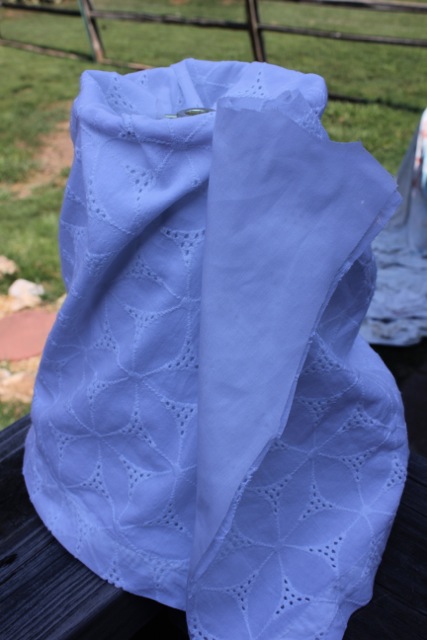 I glued a hem down on the side and then just overlapped the extra fabric.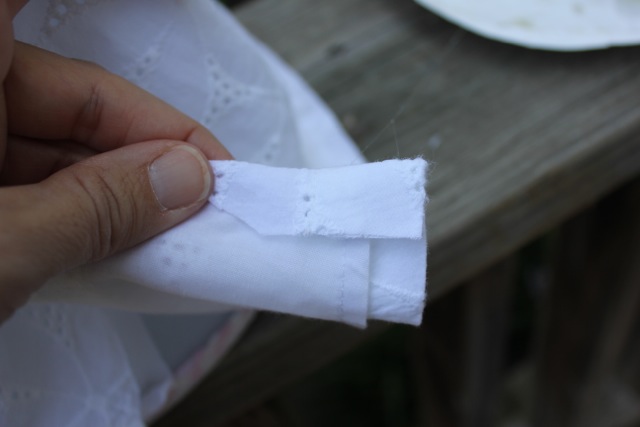 Then, I glued the ends together.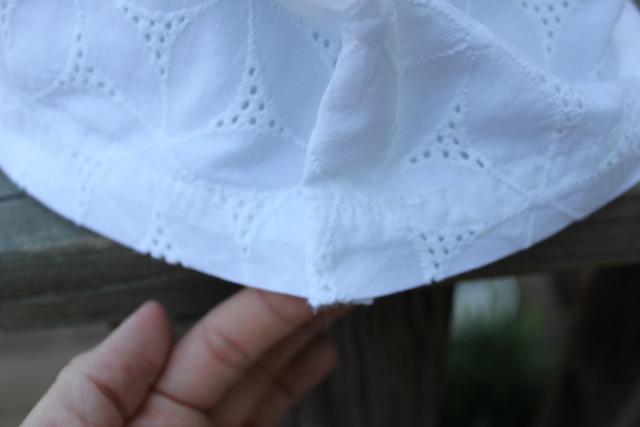 Still more gluing. . .
around the top.
I added a piece of ribbon and a vintage pin (that belonged to my grandmother!)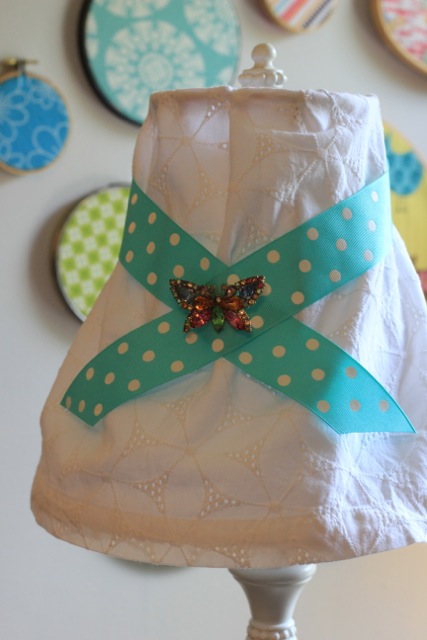 Not bad for $1.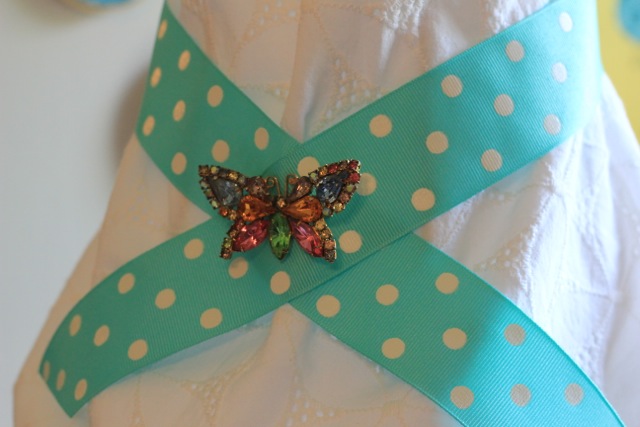 Today I found 2 Euro pillows and shams.  Both on sale!
Now I just need a dust ruffle.  No luck on one of those yet.
Daisy turns 13 tomorrow!
Life to the full,
Melissa
Here are the places that I party!
Sunday
Monday
Tuesday
Wednesday
Thursday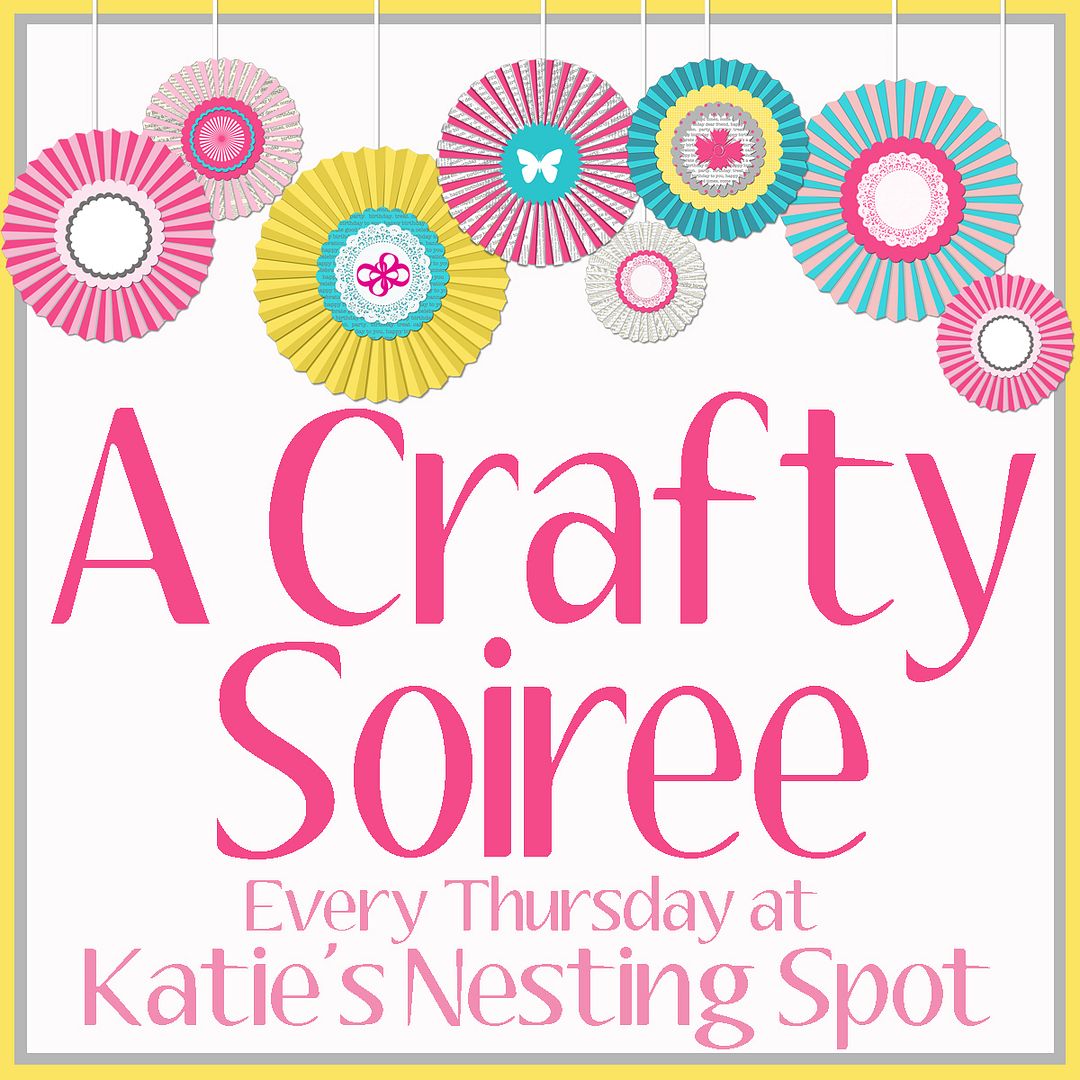 Friday
Saturday