You should meet my dog Zuzu.
She would love to meet you.
She loves people.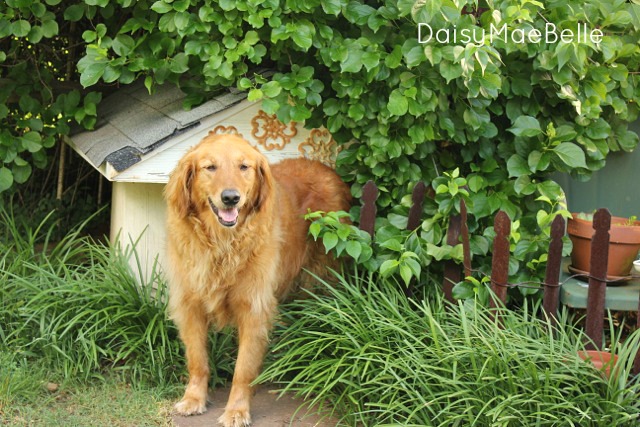 She also loves birds.
She shares her food with them every day.
She just sits and watches them. . .
. . . one by one…
. . . line up on our deck…
. . . and eat all of her food.
So I thought I would plate up a dish just for them.
(Seems that Kibbles and Bits are a favorite among birds.)
And I have several birds that need to be fed.
This ladder makes the perfect spot
to hold their dish.
Kelly over at Eclectically Vintage inspired me with her birdbath.
You can check hers out here.
Life to the full!
Melissa