My family is leaving for church camp today!  We are super excited!
 We will come home exhausted, dirty and full of fantastic memories!
But, I will not be around to read and answer your sweet comments!  And, I will not be around to make sure that these posts actually post.  I am scheduling them, but I am so new to this!?  So, I hope that this is actually posting and you are actually getting to read it!
On to this post!
Do you ever go to a yard sale and think. . . I have come to the home of a kindred spirit.
You realize that their "stuff" looks like your "stuff."
That is what happened this weekend!
I was at the same neighborhood yard sale where I found the mirror that I posted about yesterday.  You can read about it here.
I knew that I would find a treasure at this house.  I had no idea that it would be this AMAZING!
If you have been around "blog-world" for long, then you have to be familiar with Miss Mustard Seed.  She is one of my favorite bloggers and has a style that I just LOVE!  And, she has made every blogger in the world want an old kitchen scale!
So, yes that is what I found. . . one fantastic old kitchen scale!!!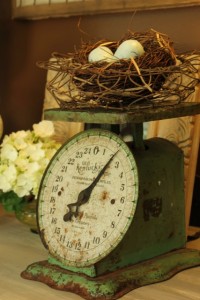 I LOVE the chippy, rusty, green finish!
I paid a little more than I would typically pay at a yard sale, but for $20, I think I got a great deal!
Turns out that the family who lives in this house has a daughter in my Anna Belle's class at school.
She used to have an antique booth and was getting rid of her "extras."
She said that she did keep a kitchen scale for herself – brass!   I would love to see that one!
So, here is my new scale making herself right at home in my kitchen!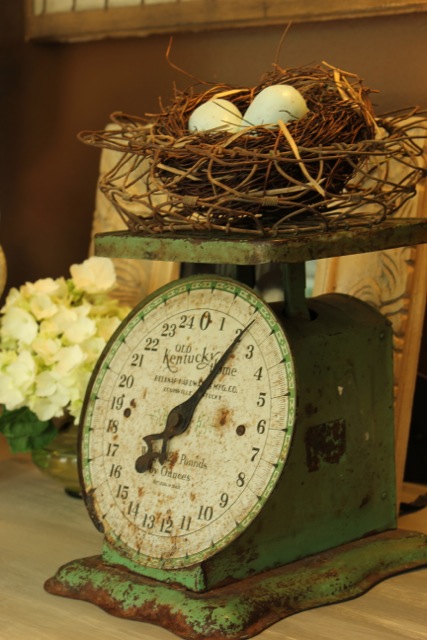 I am not even sure what the wire basket is that the bird nest is in?  I bought it for a couple of dollars at an antique store a few years back.  Does anyone know what it is?  I just liked the way it looked!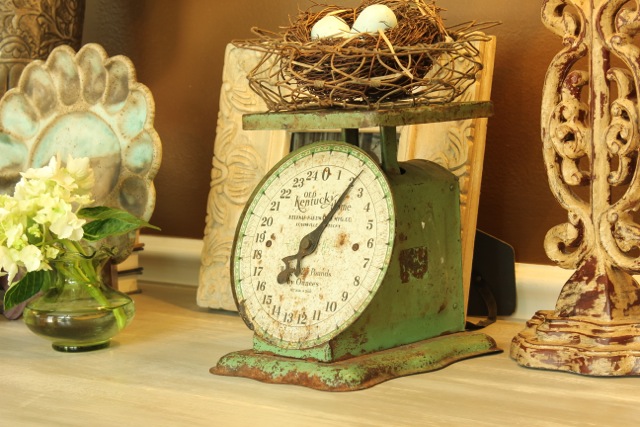 Notice the precious owl hanging from my lamp.  My Lila Mae made that in art class this year in the first grade.  She has a fabulous art teacher!   I thought this owl was just the cutest thing!
And, this lamp is the perfect home for him!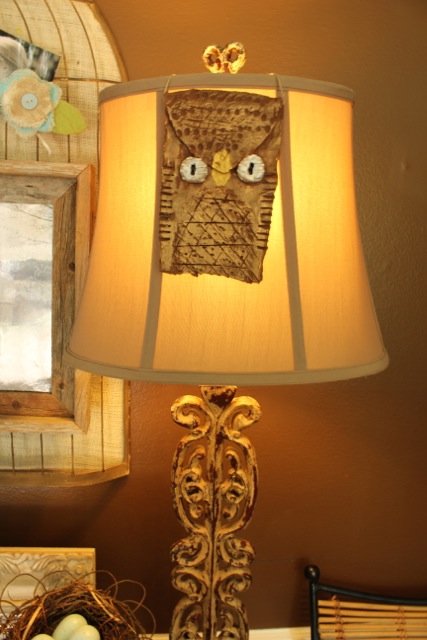 I painted this drop leaf table a few weeks ago.  You can read about how I did it here.
And, you can read about how I made the burlap flowers – here.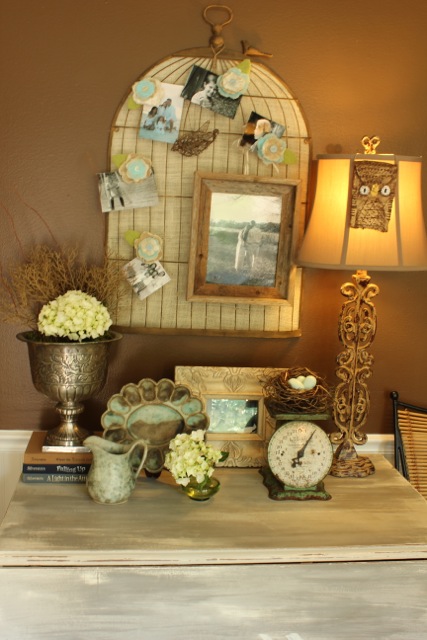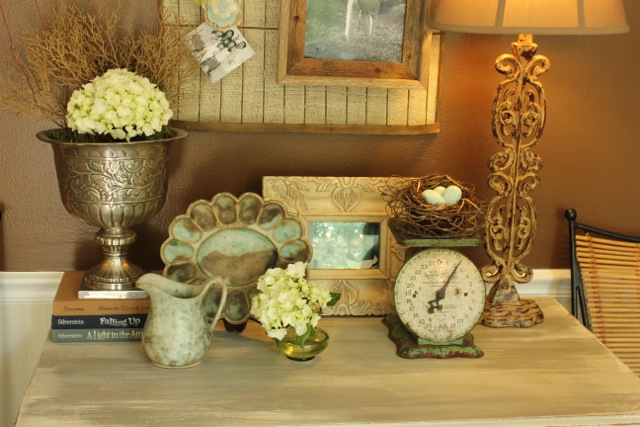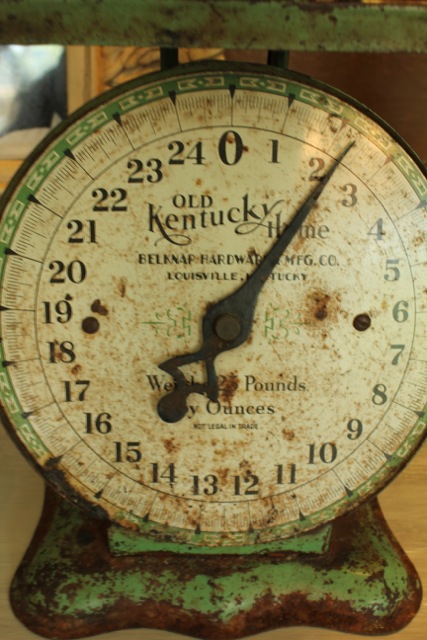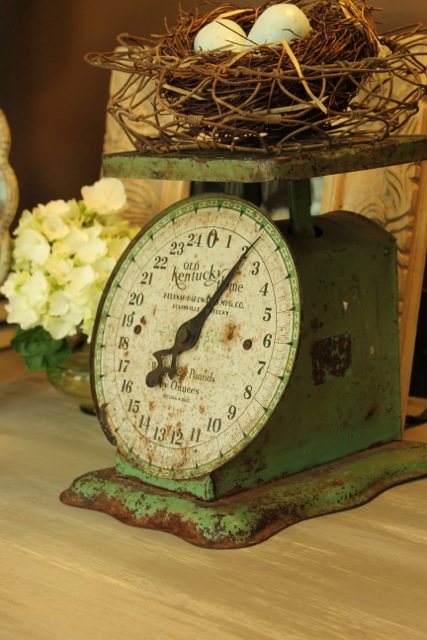 I am so excited to have one of the items on my "really – want" list!
Life to the full to you today!