Whew. . .I am tired.
My sweet Anna Belle made the middle school basketball team.
(Yay! Anna Belle!)
So today we've been at ball tournaments…ALL day.
Tomorrow we will again be at tournaments…ALL day.
Tomorrow we leave for camp.
Tonight I pack for 5 people to go to camp for 5 days.
And, I am tired. . .
(Blessed beyond measure, but tired.)
I could use a lovely walk through a beautiful garden.
A cool breeze.
A meandering path.
My head free of all thoughts.
So here are some DIY garden path ideas…perfect for escape. 🙂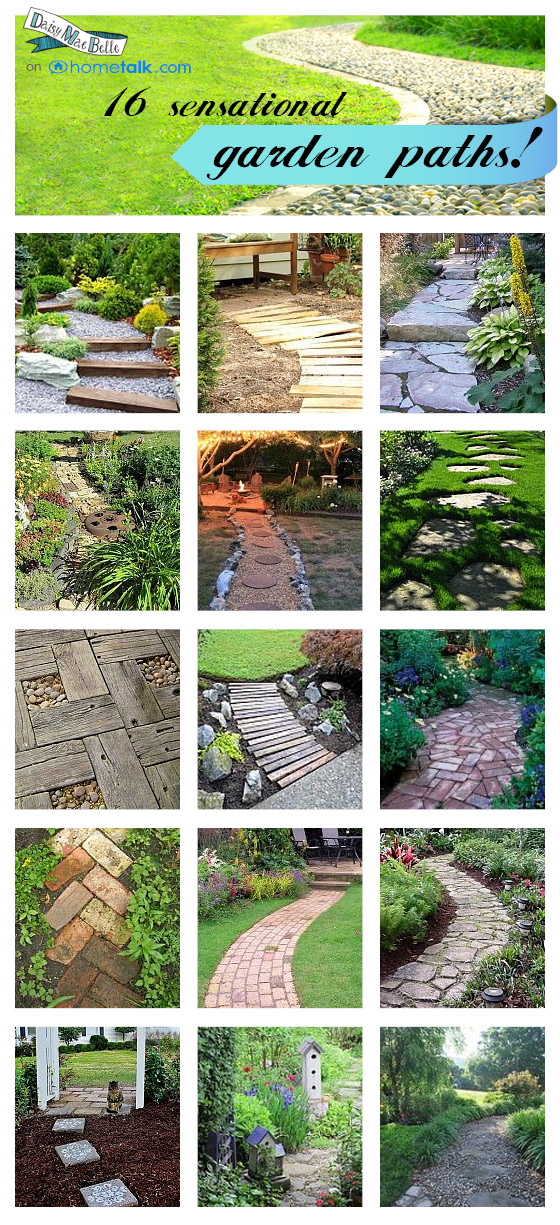 If you too are in need of a stroll through a garden.
Or, if you actually want to make your own garden path.
This Hometalk clipboard is just for you.
It is full of great DIY projects.
And, beautiful inspiration.
(And, if you haven't checked out Hometalk yet, you really should!)
Enjoy!
Life to the full!
Melissa